Disney Streaming Service to Launch Late 2019 Likely Without Existing Star Wars Rights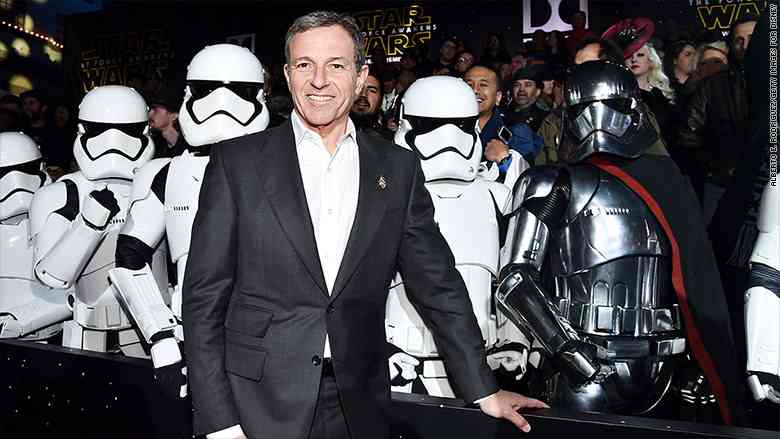 When Disney CEO Bob Iger spoke with Investors earlier this week, he went into detail about the strategies and marketing around the upcoming Disney Streaming Service. Of note to Star Wars fans, Iger admitted that it is likely the service will launch without the rights to any pre-2019 existing Star Wars films.
From Variety:
To that end, Iger suggested that Disney's streaming service might be a lower cost option to Netflix. He noted that the company's pricing will reflect its "lower volume" of content. There will also be some notable omissions. Some of Disney's biggest franchises, such as "Star Wars" movies released before next year, will not be available. They have been licensed to other distributors.

"The marketing will make clear that it's not going to be on there," said Iger. "But 'Star Wars' movies that come out in 2019 and later, you'll find them there."
This news comes on the heels of a Bloomberg report last week that Disney had attempted to buy back the TV and Streaming rights but had balked at the cost.
Disney launching its streaming Service without one of its most profitable and popular franchises would seem to hamper expectations for its success a bit. But with the upcoming Star Wars series from Jon Favreau hitting the service and rights to 2019's Episode IX, there will at least be some Star Wars content available on the service.
AT&T, who is the current holder of the TV rights for all of the Star Wars films released to this point, made a deal back in 2016 that would grant them those rights until 2024.  Disney also has a streaming deal in place for Star Wars with their future competitor Netflix. Disney will have to wait quite a while to get pop culture cornerstones like the original trilogy or the current US box office champ, The Force Awakens.  It's likely, since the cost will be so high to buy these rights back, that Disney will just wait for these contracts to expire to retain the rights.
It seems that Disney understands that omissions like this may put some limits on the services popularity, so they are expecting to launch the service at a lower cost point than services like Netflix, even if they do have access to most of the catalogues of both Disney and Fox (And all of the countless subsidiaries underneath both studios).
Variety also mentions that with the purchase of Fox, Disney will now own 60% of Hulu and lists that as a possible home for some of the R-rated titles to which Disney owns the rights. Its likely Disney will attempt to keep their "Disney" branded streaming service as family-friendly as possible to keep in line with their corporate image.
Head over to Variety for the full article which includes more commentary on the streaming landscape, Iger's excitement over the Fox IP (intellectual property) acquisitions, and his plans to not meddle with Fox Searchlight's formula for awards success.