UPDATE! Todd Fisher Credits J. J. Abrams for Bringing Leia Back into Star Wars Episode IX

One of the biggest surprises of yesterday's big cast reveal was that Carrie Fisher would indeed appear in Star Wars Episode IX through unused archive footage previously recorded for the Sequel Trilogy. Carrie's brother, Todd Fisher, has recently credited J. J. Abrams for this creative decision.
Speaking to The Hollywood Reporter, Fisher has explained that J. J. Abrams pushed for finding a way to include Leia in the film in some way that is respectful of Carrie Fisher's legacy as an actress:
"J.J. [Abrams] really made this happen."
How this happened and how the footage will be implemented into the story of Episode IX, Todd Fisher won't explain. In all likelihood, the archive footage of Carrie Fisher will play a small part in the film's overall story. It can still be possible to include Leia in other ways, such as a voice-over or including a stand-in that's kept out-of-frame for flashbacks.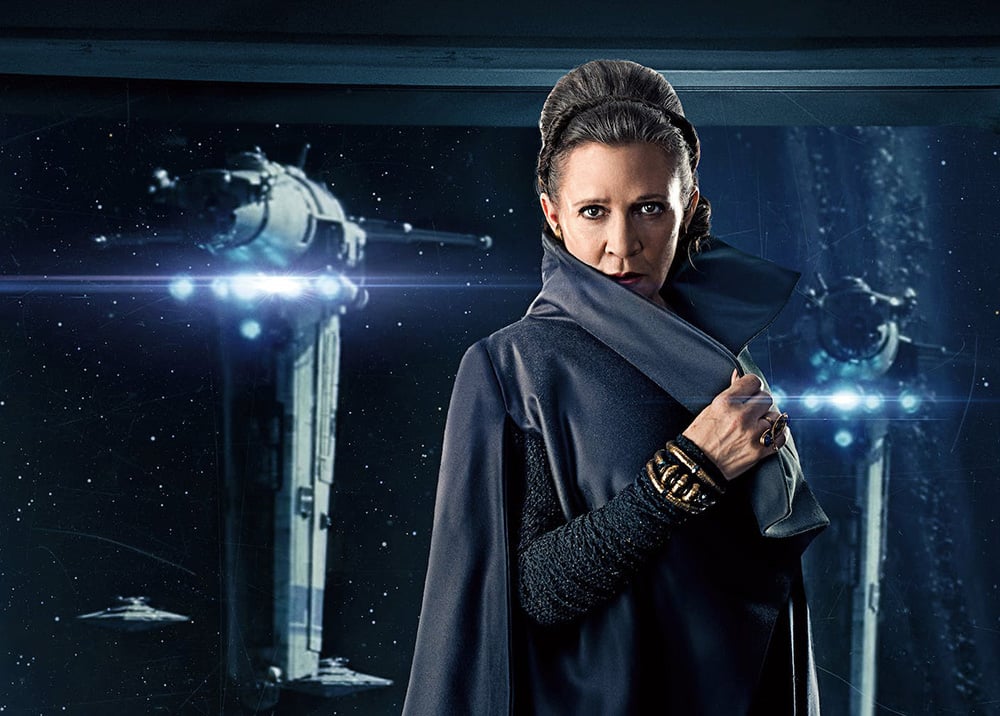 Of course, if you remember from months back, Todd Fisher stated that his late sister would be included in Star Wars Episode IX (by means of having unused footage of Leia's scenes in The Force Awakens and The Last Jedi reworked into Episode IX after he and the Fisher estate approved the use of this content), only for that statement to be shot down a week later by Lucasfilm President Kathleen Kennedy, who suggested that Fisher was "confused". There are multiple reasons that Kennedy could have made that statement, ranging from not intending to reveal that Leia survives the events of The Last Jedi to sticking to the (alleged) original plan of not having any footage of Carrie Fisher in the movie at all.
In any case, Fisher is fine with Kennedy's earlier statements – which were made before Abrams took over for the previously-intended director for Episode IX, Colin Trevorrow, who we know had a different version of the movie planned – and is grateful that she will be in the movie as he'd originally suggested. He even believes that his earlier statements may have had a role in including her in the movie:
"If I was in any way an inspiration for the final decision to keep Leia a part of the story, that's great… I must say, at times I felt like a voice crying in the wilderness."
While Leia's role in Episode IX tragically won't be as extensive as having a part comparable to Han's role in The Force Awakens and Luke's role in The Last Jedi due to Fisher's death, fans can be assured that the movie will offer her character a heartfelt send-off. The movie will bring an end to 42 years of generational storytelling, and it's only fitting that Fisher will be a part of that even if she didn't live to see it.
UPDATE!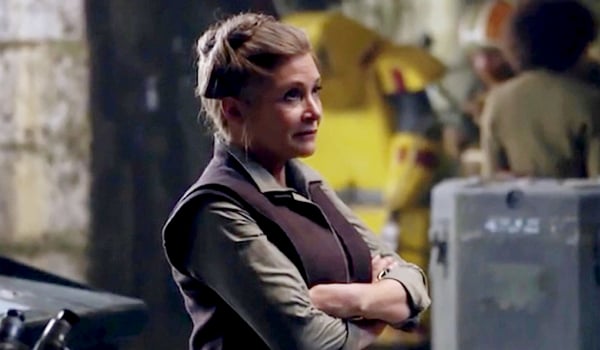 Todd Fisher also spoke with Entertainment Tonight and added even more illuminating information about the decision to bring Leia into the movie. Even though the footage that was filmed for a different movie and in a different context, Fisher has stated that what he's seen from the film's script indicate that the scenes featuring his late sister should seamlessly fit into the story that's being told in Episode IX:
"They have arranged it in the script and what was shot to bring her into the story in a way as if they filmed it yesterday. Isn't that magical, that the things that she shot a few years ago are frozen in time, so to speak, and been reborn into the final Star Wars where she is the character that needed to continue?… As you know, when you make a movie there are lot of things that end up, as they say, on the cutting room floor. Outtakes — a lot of things that don't make it into the movie sometimes. In this case, it was difficult for people to want to go back to look at every frame of footage to see what was usable or what could be used in this fashion and then to create a way to weave it into the script… it is not an easy task."
The wording here suggests that there were multiple scenes that they were able to pull from the cutting room floor of The Force Awakens, and possibly even The Last Jedi (as, so far, there's no wording regarding whether or not there's any unused footage from the latter movie that they could splice into Episode IX with clever writing and editing). How this will work isn't clear right now, but there's a chance that Leia's costume and appearance could be touched-up digitally in order to create new outfits for her character depending on when these scenes fit into the Star Wars timeline. In any case, J. J. Abrams, Chris Terrio, and everyone else working on the movie seem to have found a way to make this work.
Fisher also explained that he and Billie Lourd (Carrie Fisher's daughter, who appears in the movies as Resistance operative Kaydel Ko Connix) are privy to some information about the otherwise top-secret script as it relates to Leia, before once again showing Lucasfilm appreciation for figuring out a way to continue Leia's story after he helped campaign for it:
"There are things we know but can't say. My sister was in trouble every other day because she would know things and she just couldn't keep a secret to save her life. We aren't allowed to talk much other than that. I can stay in the area we are in but can't give too many specifics. I was given some information about the things that were there but can't address it… I kept saying to people, 'No, no, this needs to continue.' I know I was even a little annoying to Disney. I kept saying from the brother's perspective we would want to see Carrie continue, of course. And the fans, I think, we could even use the word demand this to carry on. It is awesome that it worked out this way and thanks to J.J. Abrams. This is going to be very magical and important to us all."
While The Last Jedi served as a good unintentional send-off to Carrie Fisher as an actress (a film that Todd Fisher stated was his sister's best work), it left her story open with no clear way of closing it. But now, we know that Episode IX will offer additional closure for the story arc of a beloved character, even if it's not what they originally imagined it was going to be. Leia will live on in the Galaxy Far, Far Away.
"No one's ever really gone", indeed.
Grant has been a fan of Star Wars for as long as he can remember, having seen every movie on the big screen. When he's not hard at work with his college studies, he keeps himself busy by reporting on all kinds of Star Wars news for SWNN and general movie news on the sister site, Movie News Net. He served as a frequent commentator on SWNN's The Resistance Broadcast.