Star Wars: Galaxy's Edge Expanded Model and Force Ghost Rumors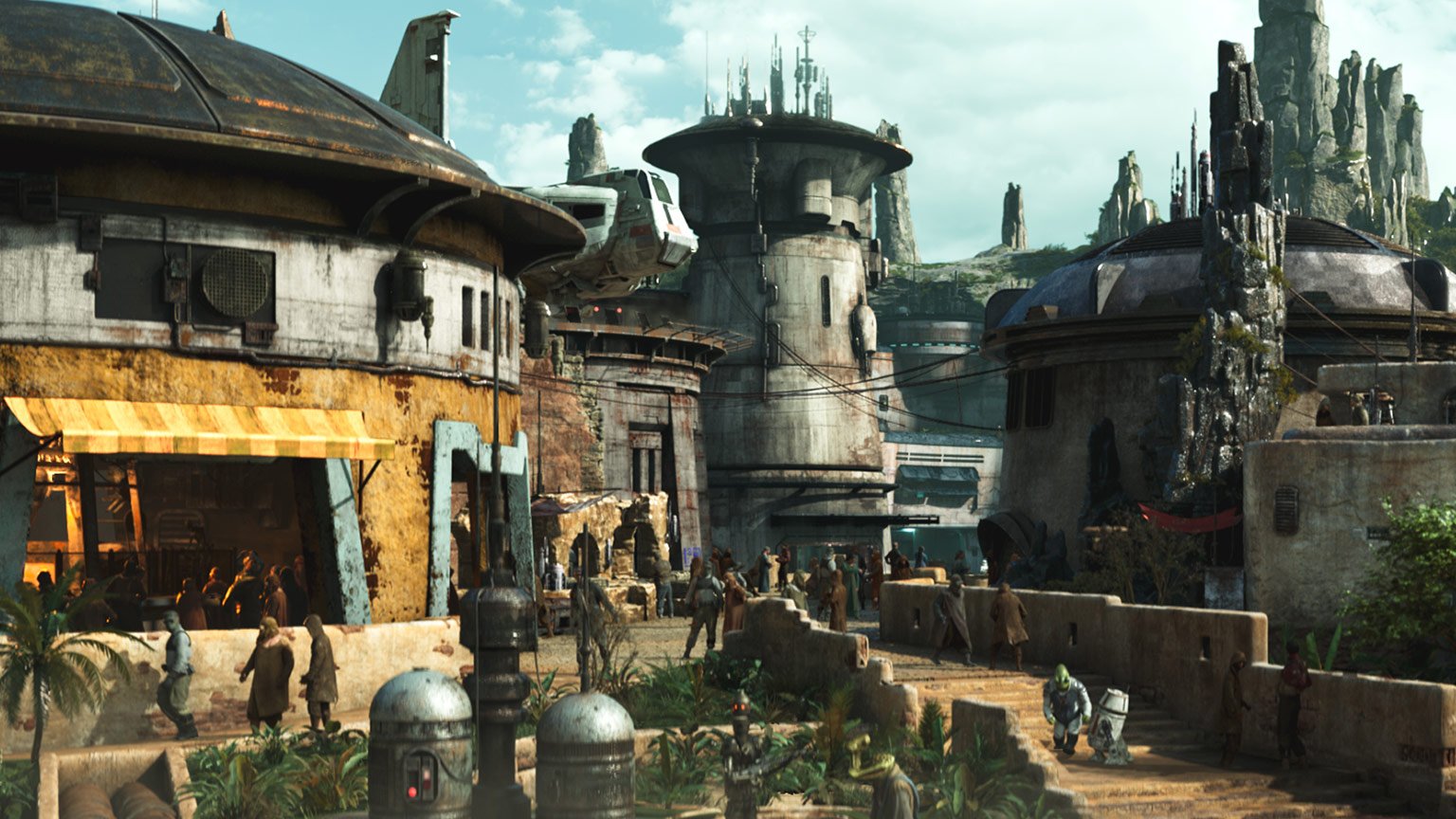 A brand new expanded model of Star Wars: Galaxy's Edge debuted yesterday at Walt Disney Presents in Disney's Hollywood Studios. The new model shows an expanded view of the Galaxy's Edge expansion and also includes some vehicles, including the Transport Ship and AT-AT's recently announced at Star Wars Galactic Nights.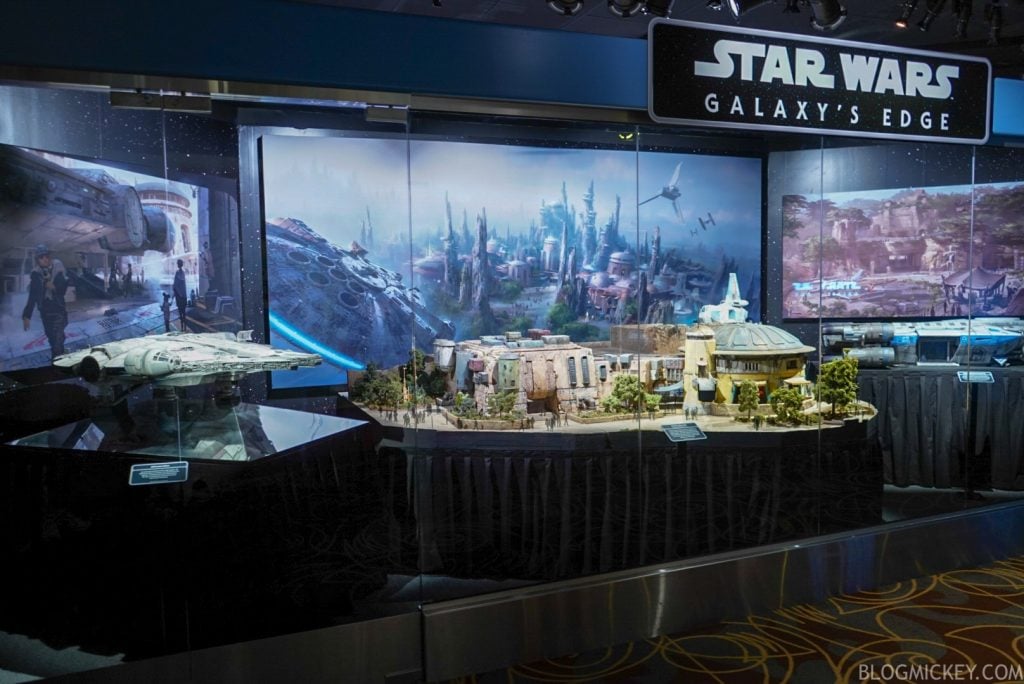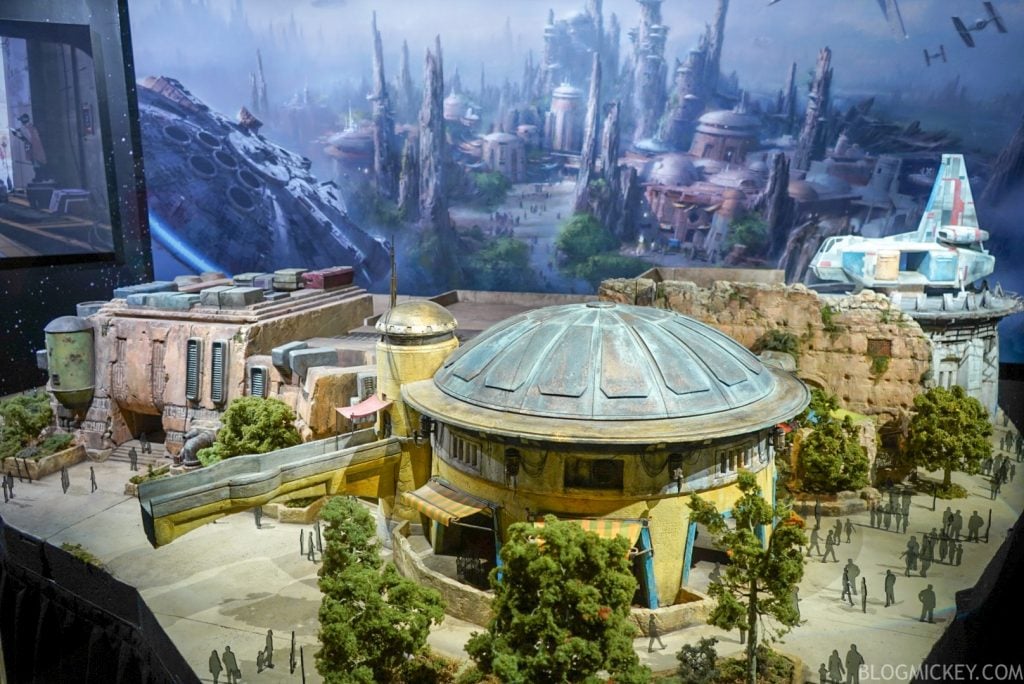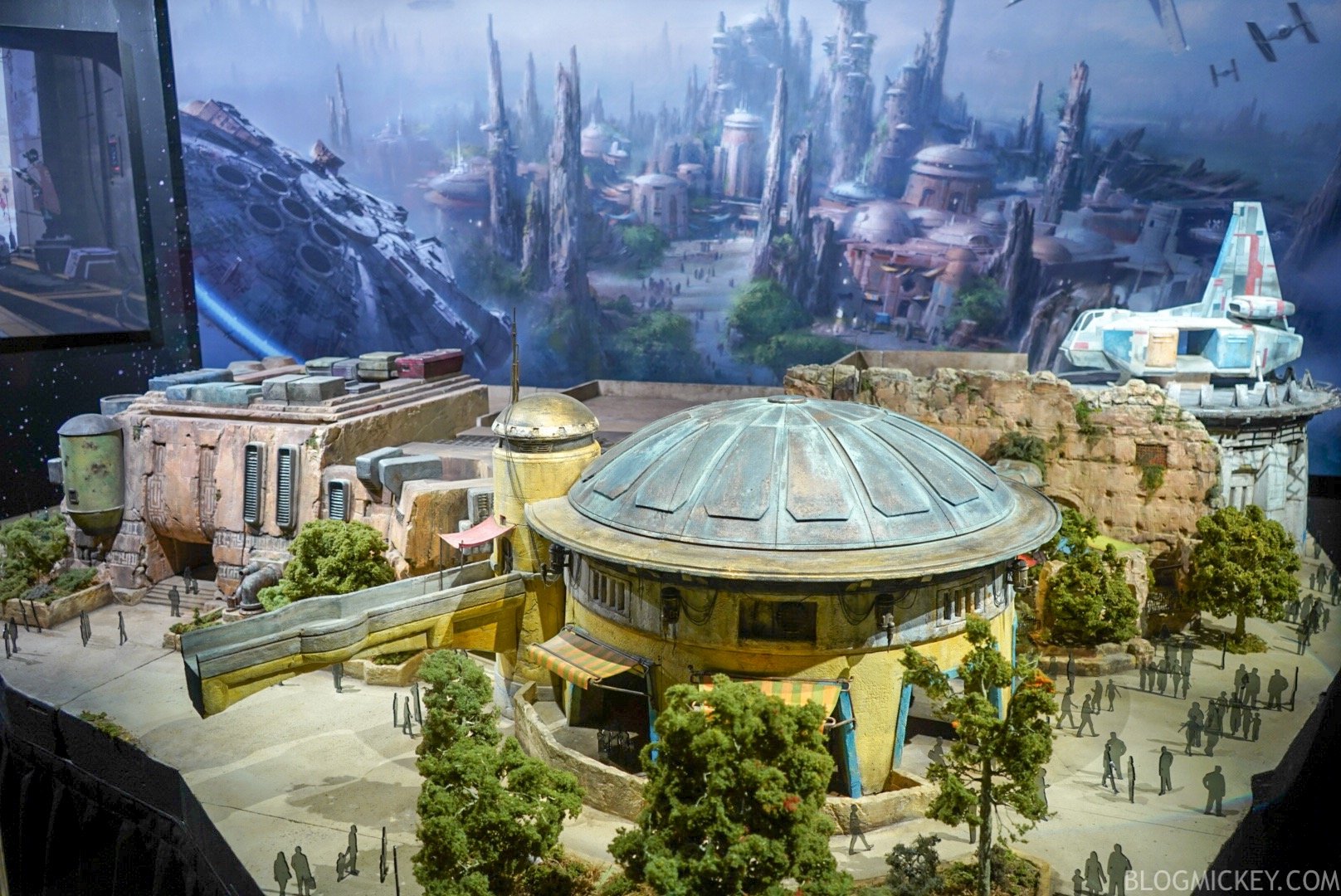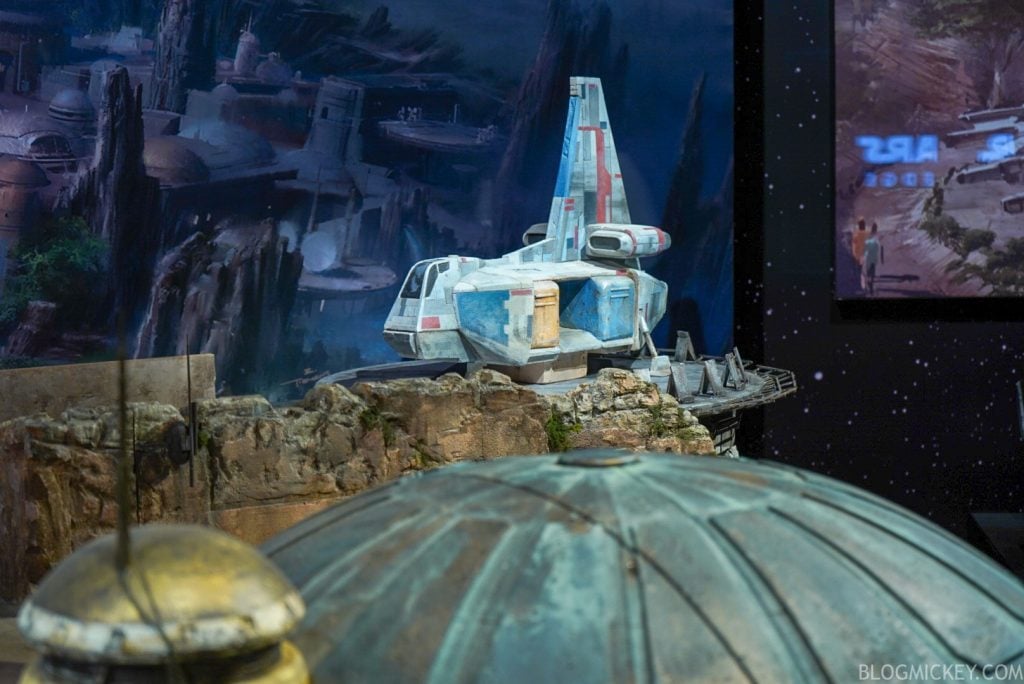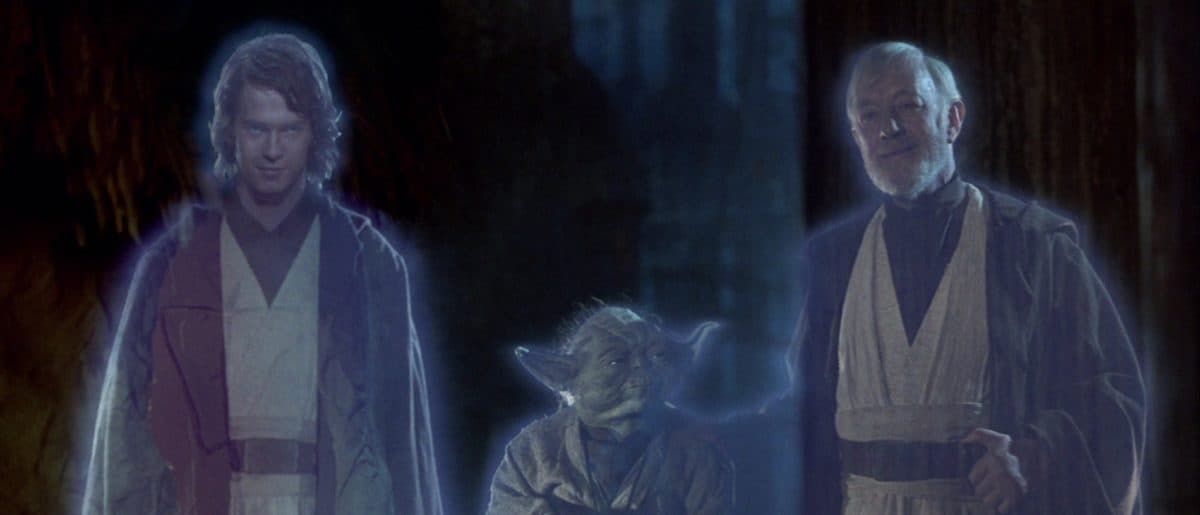 There have recently been a number of patents filed directly related to Star Wars: Galaxy's Edge, one of which leads us to potentially believe that the expansion could have holograms and Force Ghosts. The patent describes the technology as follows:
The floating image may be in a space in which viewers may be present such that the viewers can be near to the image and can, in some cases, walk about and interact with the floating image. Preferably, the display system would be configured to produce a floating image that can be large in scale and, in many applications, be visible to the viewer not only in dark rooms or spaces but also in more highly illuminated rooms or spaces (e.g., a 3D image may float in an outside space near a queue for a ride or attraction at an amusement or theme park or in a lobby of a movie theater).
New technology like this could be utilized to place interactive Force Ghost throughout the park or hotel in various locations. By reflecting a projected image off of multiple mirrored surfaces and into physical space, they can essentially create an image that appears to be floating. You would be able to create a 3D appearance for a character without the use of 3D glasses. The patent says the images can either be in 2D or 3D allowing the image to look more realistic.  There is no guarantee this technology in the patent will be seen in the parks or hotels, but it certainly seems as though Disney could make excellent use of it with a variety of current projects.
Source: Blog Mickey, WDWNT
Writer and Star Wars lover located in Florida, USA.
"I don't like sand. It's coarse and rough and irritating and it gets everywhere."
- Anakin Skywalker