Our Weekly News Show 'STAR WARS NEWS NET' Episode 3: Standalone Movie Drama, A Look at New SDCC Exclusives, and More! (VIDEO)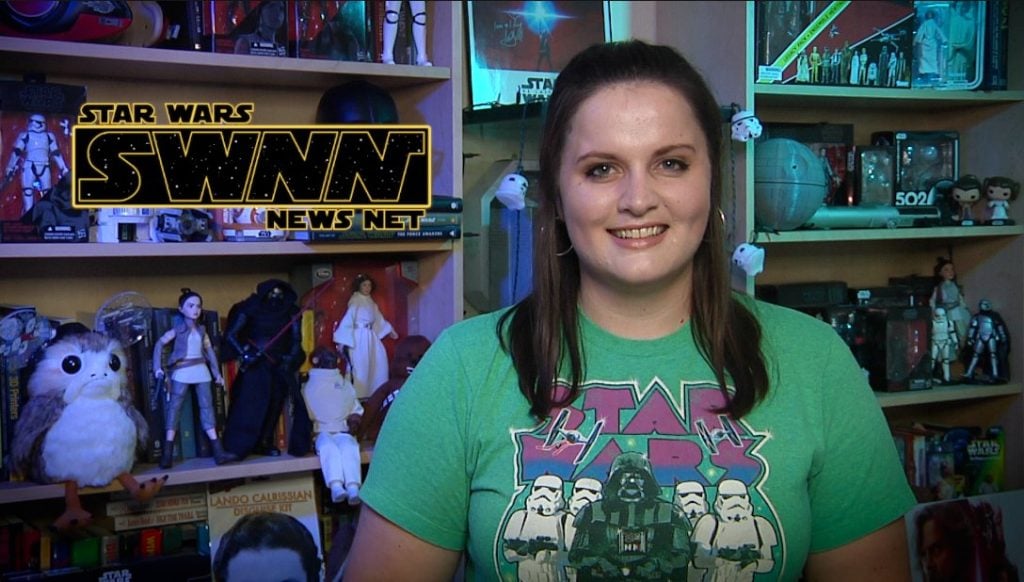 In episode three of our weekly quick-shot video rundown, Lacey Gilleran takes you through this week's Star Wars stories: Breaking down the latest in the drama surrounding the rumored future Star Wars standalone films, a look at more newly announced San Diego Comic Con exclusive toys and collectibles, and Kylo Ren makes his way into his own MTV Movie/TV Awards skit. Get caught up on all of your latest Star Wars news in the video below!
Here it is, Episode 3 of our news show Star Wars News Net! Be sure to like and comment on the video with your thoughts on the latest from the galaxy far, far away!
Make sure you subscribe to the channel as we will be rolling out this show and other new content in the future, including coverage of future Star Wars events and more! We are very excited that we are expanding to additional platforms to help give you quality content from our site, The Resistance Broadcast podcast, and YouTube channel!
Please share this with your fellow Star Wars fans!
John Hoey is the Co-Lead Editor and Senior Writer for Star Wars News Net and the host of The Resistance Broadcast podcast
"For my ally is the Force, and a powerful ally it is."