New Star Wars Original Trilogy Prints from Artist Matt Ferguson Now Available from Bottleneck Gallery!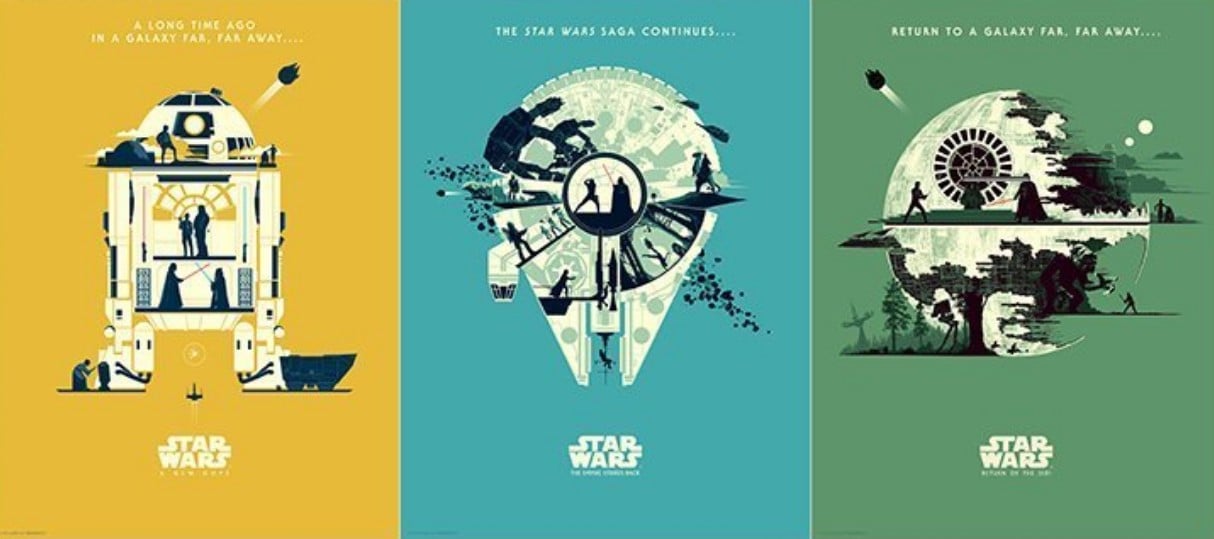 These amazing new Star Wars original trilogy prints by Matt Ferguson will be available only for 24 hours (Thursday (6/28) @ 12PM EST through Friday (6/29) @ 11:59 AM EST) on the Bottleneck Gallery site (here), so make sure to check them out before the sale is over. Matt's new pieces are depicting, in a minimalistic way, popular sequences from the beloved Star Wars original trilogy in different colors.
These prints are hand-numbered timed edition, in which the final amount made will be determined by the number of prints sold through tomorrow. The size of the print is 18 x 24 inches. Each print costs $50 and the full set is $135.
Imagine these story-encompassing pieces gracing your walls side by side, almost enabling you to visually remember the iconic moments of each film as you look upon them. These are truly wonderful pieces, so if you have interest today is the day. We had to bring this to your attention!
To order your set go to Bottleneckgallery.com