Since Disney's formal announcement all the way back at D23 Expo in August 2015, Star Wars fans everywhere have been eagerly awaiting the reveal and opening of Star Wars Galaxy's Edge, the newest park additions to Disneyland California and Walt Disney World Orlando. Construction on the massive projects finally began in April of 2016, and we've slowly been receiving bits of information pertaining to the new expansions.
We have previously seen concept art for Galaxy's Edge, and late last year it was revealed that the village will be called "Black Spire Outpost" and is on the planet Batuu, a planet in the Outer Rim not previously seen in Star Wars. The planet Batuu will appear in the upcoming novel Star Wars: Thrawn Alliances slated for release next month and Black Spire was even briefly mentioned in Solo: A Star Wars Story. Walt Disney Imagineering designed the project in collaboration with the Lucasfilm Story Group. Imagineer Scott Trowbridge is supervising the project, Asa Kalama and Chris Beatty are serving as executive creative directors, and Lucasfilm's Pablo Hidalgo and designer Doug Chiang of Industrial Light & Magic are involved as consultants.
The Orlando Sentinel has recently published some new photos of the construction of Galaxy's Edge in Hollywood Studios at Walt Disney World in Florida. Check out some of the photos of the progress on the 14 acre Star Wars expansion currently under construction in Orlando.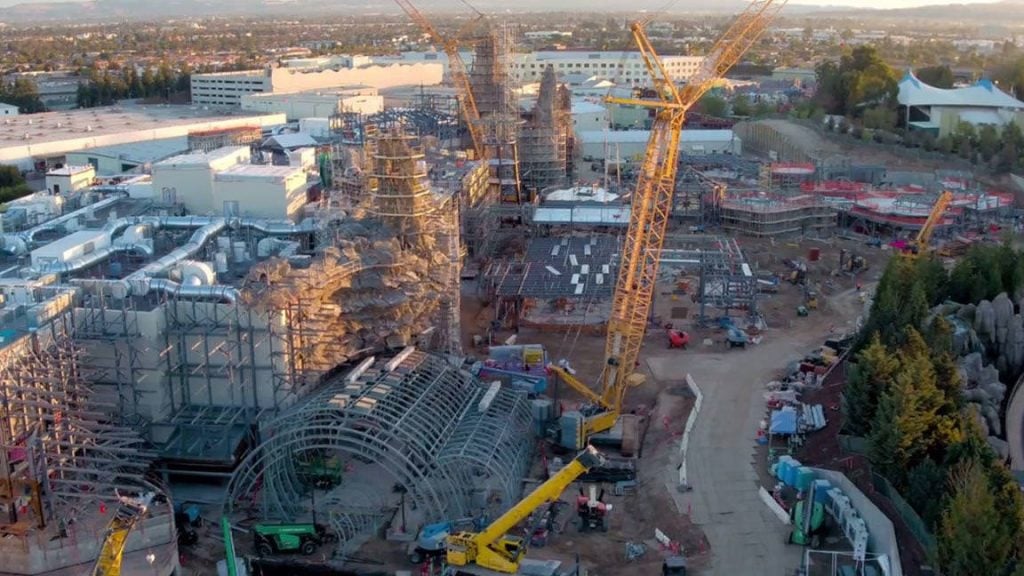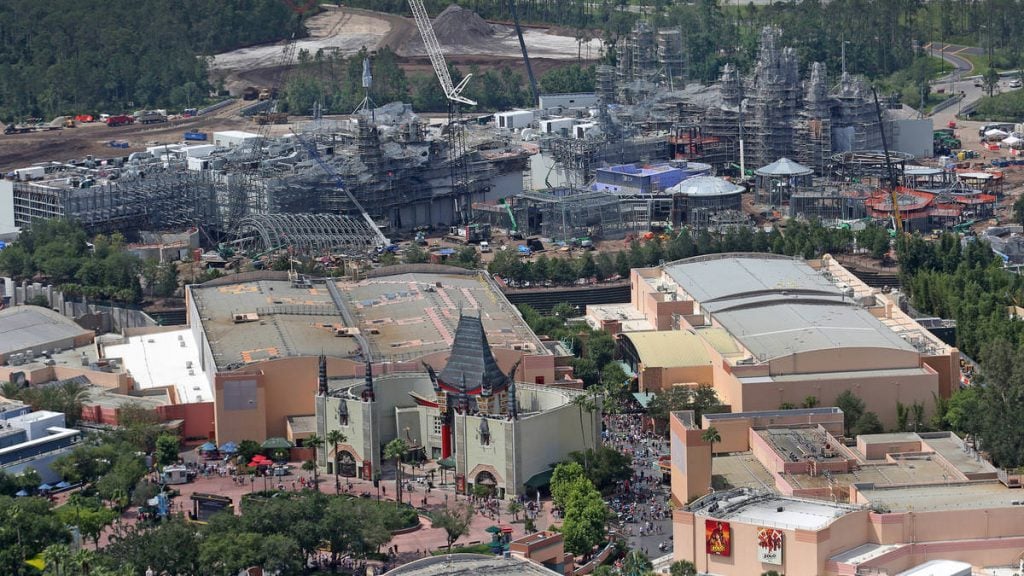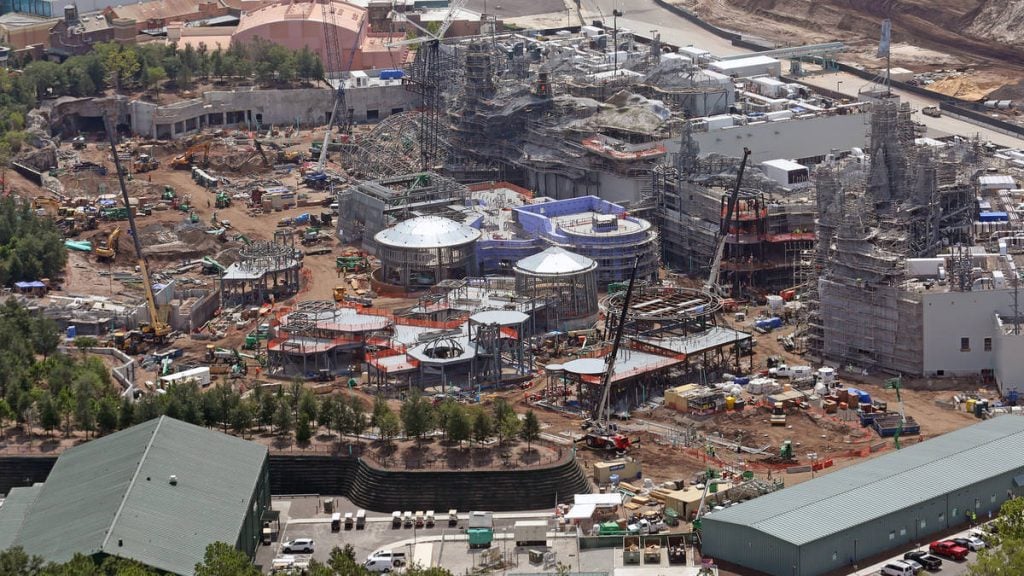 As you can see from some of these aerial shots, Galaxy's Edge covers a massive area in Disney's Hollywood Studios park. Galaxy's Edge is replacing the majority of the park's Streets of America, including the Lights, Motors, Action! Extreme Stunt Show and Honey, I Shrunk the Kids: Movie Set Adventure which closed on April 2, 2016, as well as the surrounding back lot facades, restaurants, and shops. The general building and rock formations are beginning to take form. The park will include two rides inspired by the Star Wars saga, one of which allows fans to pilot the Millennium Falcon. There will also be an interactive Star Wars themed hotel to go along with the park expansion.
These pictures don't really give you the scope of how massive of an undertaking this project actually is. I had an opportunity to view some of the construction first hand (albeit from the parking lot and safe places within the park itself and not in the construction area) and it is absolutely enormous. Star Wars Galaxy's Edge is sure to make fans feel as though they're walking into a Star Wars movie and that is something we can all look forward to.
Star Wars Galaxy's Edge Disneyland California is slated to open in Summer 2019 with the Walt Disney World Orlando expansion following suit in Fall 2019.
Source: Orlando Sentinel
Writer and Star Wars lover located in Florida, USA.
"I don't like sand. It's coarse and rough and irritating and it gets everywhere."
– Anakin Skywalker
Click HERE to check out and comment on this topic in our forum The Cantina