Hasbro Reveals New Vintage Collection Doctor Aphra Comic Set Exclusive to SDCC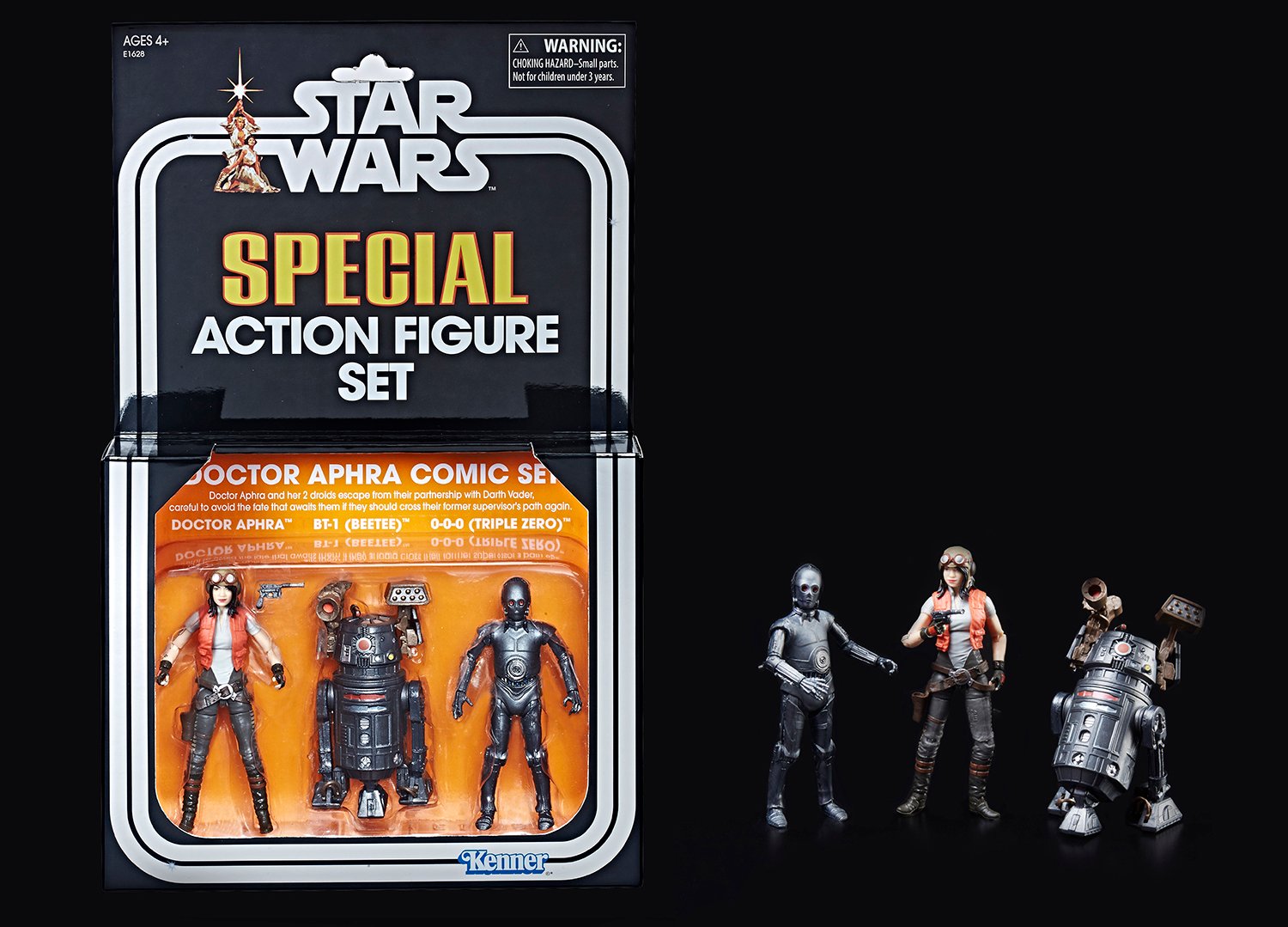 The Vintage Collection Doctor Aphra Comic Set was the winner of last year's Vintage Collection fan choice poll. The set will be available at Hasbro Booth #3329 at San Diego Comic Con in July. Read on for more details and images of the set.
The set features a 3.75-inch-scale Doctor Aphra, Triple Zero and Beetee, and will have a retail price of $49.99. You can only get it at booth #3329 at Comic-Con International in San Diego.
Celebrate the legacy of STAR WARS with premium, highly-detailed 3.75-inch scale figures and vehicles from THE VINTAGE COLLECTION! Imagine the adventures of the STAR WARS comic universe with these 3.75-inch-scale DOCTOR APHRA, 0-0-0 (TRIPLE ZERO), and BT-1 (BEETEE) figures that feature premium deco across multiple points of articulation and design inspired by the DOCTOR APHRA comics. Includes 3 figures and 3 accessories. Each set sold separately. The STAR WARS: THE VINTAGE COLLECTION DOCTOR APHRA COMIC SET will be for sale at San Diego Comic-Con 2018. Limited quantities of this item will be available at select conventions and select online retailers after the convention in the relevant market (including HasbroToyShop.com where available). Good while supplies last.
Looking forward to this year's fan choice poll. Who would be the winner…