Shortly after the release of the film, some early details on the Blu-Ray options fans have for Solo: A Star Wars Story have appeared. While no release date has appeared as of yet, there's currently some cool packaging to look at.
First up: Best Buy's 4K Ultra HD Steelbook, which features a sweet look at the Millennium Falcon.
Meanwhile, fans who get a Target-exclusive Blu-Ray will have a little Millennium Falcon model to look at.
Sadly, no special features have been revealed for either Blu-Ray bundle as of yet, and that's something we probably won't learn more about until we get closer to the actual release of the movie on home video formats.
As of right now, Disney's next big Blu-Ray release, Avengers: Infinity War, will be hitting the shelves on August 14. While we don't have a release window on Solo, we can presume that the movie will arrive on Blu-Ray in September.
Special thanks to our reader Stefan Lawrence for the heads up.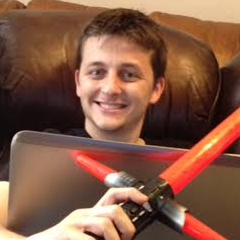 Click HERE to check out and comment on this topic in our forum The Cantina