Editorial: Why Solo's Underperformance is Not the End of the World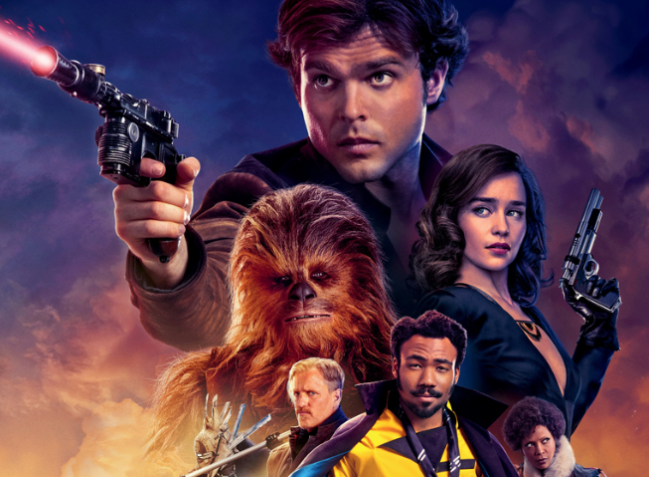 So Solo's second weekend at the box office has come and gone, and from the looks of things it's not going to be the sleeper hit of the Summer. Granted, the post-Memorial Day drop is usually pretty brutal for a lot of films, but Solo's sophomore weekend numbers don't inspire a lot of confidence for its legs in spite of the mostly-positive reception the film received. But as Yoda said, "the greatest teacher, failure is", and Disney/Lucasfilm will learn from this, most likely without having to drastically change their current course of action.
Where Solo Stumbled
The good news for Solo was that it turned out to be good in its own right in spite of the massive level of production drama it went through over the past year. In the long-term, having four Star Wars movies in a row that critics and audiences enjoyed (for the most part) is tangible proof Lucasfilm has done right by Star Wars since it's move to Disney. But there's no way to spin the bad news that this is the first real flop in Star Wars history. So, what went wrong with a movie that managed to make the best of a bad situation?
One of the biggest problems Solo faced was that it was a movie Lucasfilm had to completely remake from the ground up. Ron Howard coming in to reshoot nearly 80 percent of an almost finished movie meant an unusual spike added to the original budget, ultimately hampering the movie's ability to profit. That stigma dominated most discussions about the movie by those paying attention to that sort of thing, but what's arguably the bigger issue here is that general audiences weren't as invested in the idea of a movie telling Han's origin story as they were the continuation of the saga films, or even Rogue One. While having a movie that's deemed good fun at best but unnecessary at worst is fine, it's another thing if that same movie ends up being one of the most expensive out of the recent batch you produced and it delivers the weakest results by a large margin.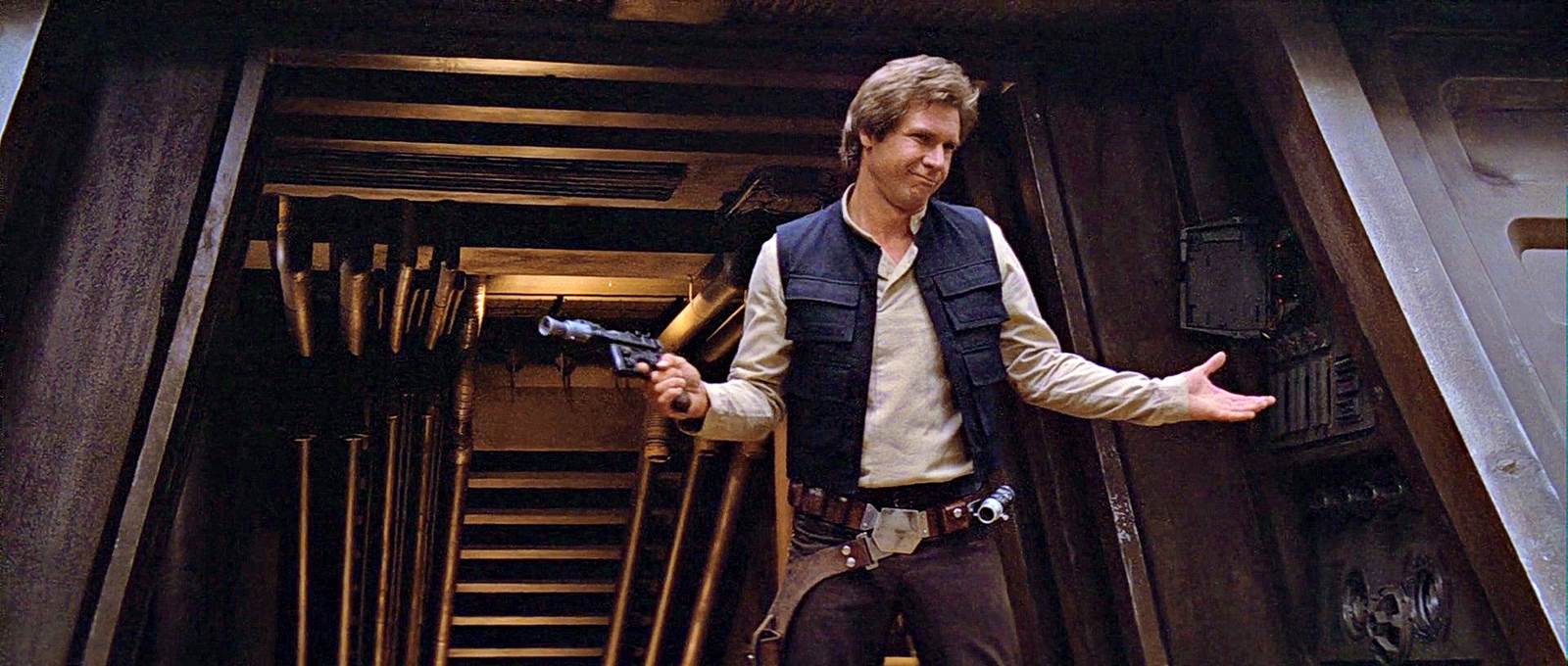 The timing on the situation was another problem; Memorial Day Weekend has largely seen diminishing returns from major studios and Solo was the first Star Wars movie to open in May in over a decade. Fox moving Deadpool 2 to the week before Solo didn't do either movie any favors (as the R-rated superhero sequel may have taken on a pair of baby legs compared to its predecessor), and I imagine that's a big reason why the movie is struggling overseas. The international rollout of Jurassic World probably won't help much on that front either. Couple that with a limited marketing window and I think that sums up many of the reasons why Solo didn't hit the ground running (though to its credit, it still ended up having the seventh-biggest Memorial Day ever).
Current projections suggest that the movie will lose over $50M, which, while bad, is a blip compared to the $1.5B in estimated profit that Disney's other three Star Wars movies made. However, I don't want this piece to be about doom and gloom; a Star Wars movie that wasn't a huge hit was bound to happen sooner or later. The movie didn't do well and Disney can take it because one, the financial problems with the film came from the overblown budget more than anything, and two, it isn't their biggest film of the year. Avengers: Infinity War was, and that movie made near-The Force Awakens numbers in spite of having a substantially larger budget, and Black Panther made numbers slightly better than The Last Jedi when it was expected to still succeed but not on that level. Future Star Wars movies will have to deliver better results, but for now, I don't think anyone should freak out over this.
Why Lucasfilm Shouldn't Panic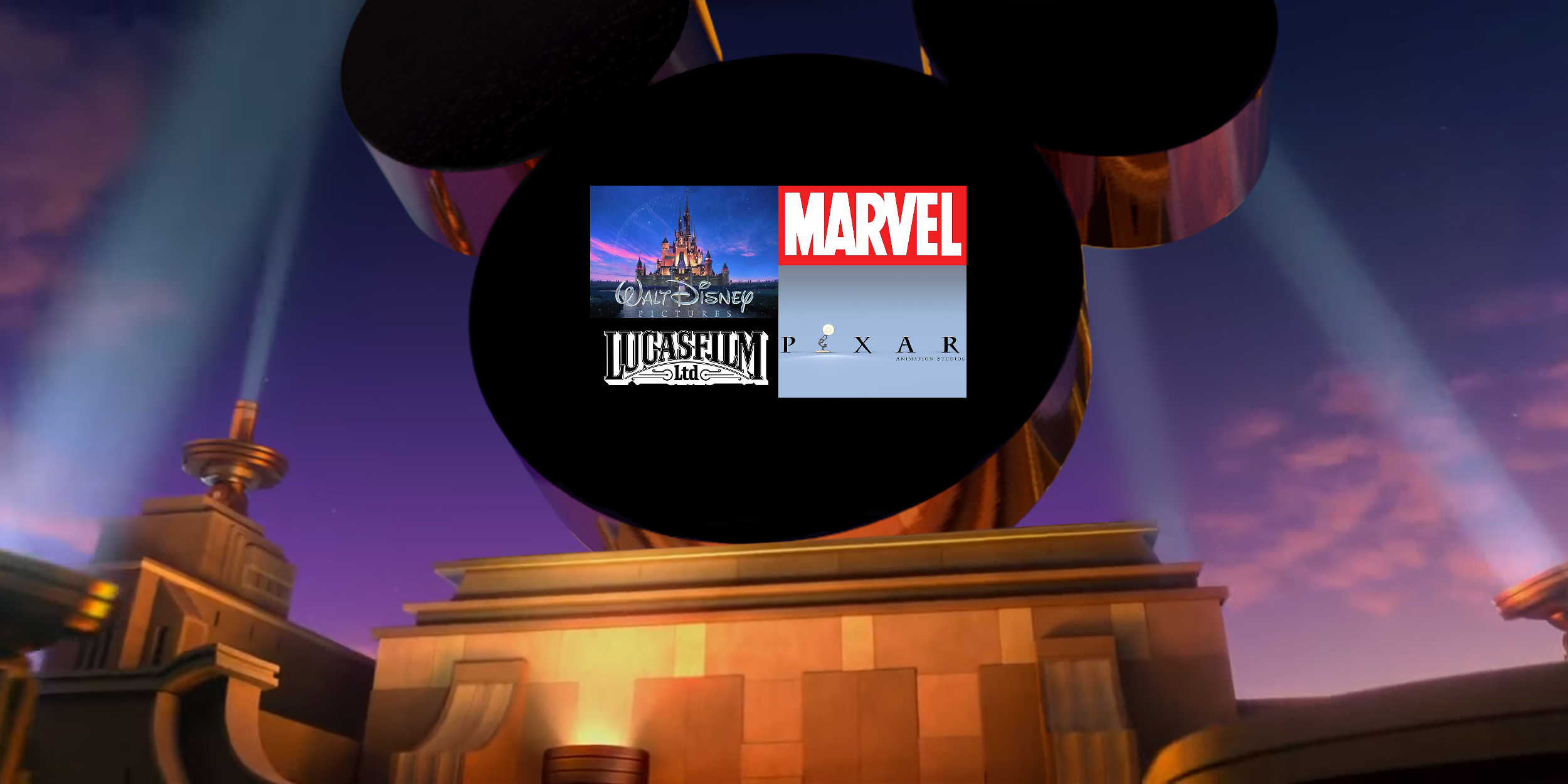 Yes, Solo was a financial misfire, which happens to every studio at one point or another. The good news: the Star Wars brand wasn't relying on Solo to be a hit for its path forward and there is plenty of room for other planned projects to be made. Lucasfilm has made $4.65 billion and counting off of four movies that cost a collective $900 million or so to produce, and the former total could approach $5 billion before the end of Solo's run. For every dollar they spent on new Star Wars movies, they got more than five back, plus extra through additional revenue streams (Star Wars books, toys, comics, and other assorted merchandise). Compare that with Marvel Studios, who spent $1 billion on their first six movies and got a return of $3.81 billion – still an unbelievably successful achievement, but less so than the return of the Star Wars franchise.
On that note, hit-factories Marvel Studios and Pixar were two other Disney subsidiaries that have produced results that didn't deliver every time. Sure, Marvel's only real flop (The Incredible Hulk) came before Disney bought them out, but still – the second Marvel Studios movie delivering underwhelming results didn't cause all of the other ones they had planned to suddenly get cancelled. Meanwhile, Pixar has had two duds in recent years: The Good Dinosaur and Cars 3 to a lesser extent. Neither of them were perceived as bad, but The Good Dinosaur was Pixar's first effort to lose money (and, like Solo, had a major overhaul during production which was significant, even by Pixar's standards) and Cars 3 had a middling performance overall that crawled to the break-even point, likely signaling that three is enough for the Owen Wilson-led franchise.
After all of that, neither studio fired management or canceled existing plans, unlike what some people are telling Lucasfilm to do following Solo. Instead, those studios turned right around and produced movies that made up for their losses. The Incredible Hulk's underwhelming $263 million global total was followed up by Iron Man 2's near-$624 million total, which made a few tens of millions more than the first. Pixar just kept swimming through The Good Dinosaur's extinction-level $332 million with Finding Dory's $1.028 billion, and Cars 3 coming to a screeching halt with just under $384 million was followed up by Coco singing a tune to $806 million. It is important Lucasfilm makes sure its next efforts learn from Solo's problems to deliver strong openings with strong legs, which probably won't be an issue for the next film in the series.
This Shouldn't Be Concerning For Star Wars Episode IX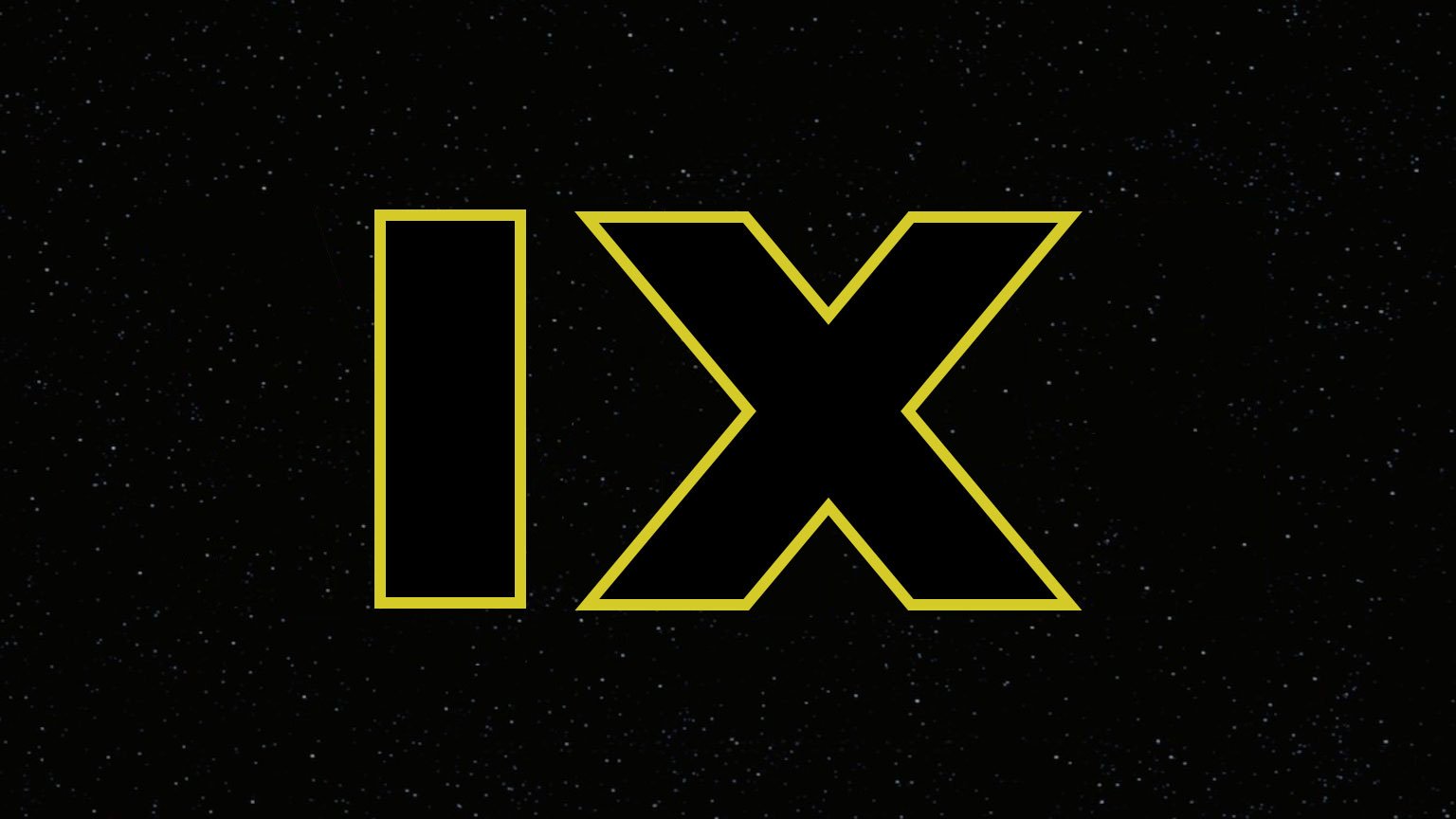 Here's the advantage that Episode IX has over Solo: time and space, something Solo did not have in relation to The Last Jedi. Solo struggled due to coming so soon after the last film with little fanfare while entering a crowded release window.  The closing chapter of the sequel trilogy in the meantime, will naturally attract general audiences as an end-of-the-year event and families will see it as an ideal Christmas movie, and most of the fans – including those who have supposedly sworn off Star Wars – will be back for at least one go if the marketing is enthralling enough, if not to simply see how this story ends.
While Solo and Episode IX are both Star Wars, they are not cut from the same cloth and they shouldn't be held to the same standards. Going back to Marvel, an apt comparison would be to compare Ant-Man (which got to about half a billion dollars) to The Avengers (which made three times as much against a larger budget). Not every Star Wars movie is going to cross the billion-dollar threshold, and that can be just fine depending on budgets and expectations. It clearly wasn't fine in Solo's case, but again, there weren't many expecting it to reach Rogue One heights. At the same time, Episode IX likely won't have a problem surpassing Rogue One's level of success.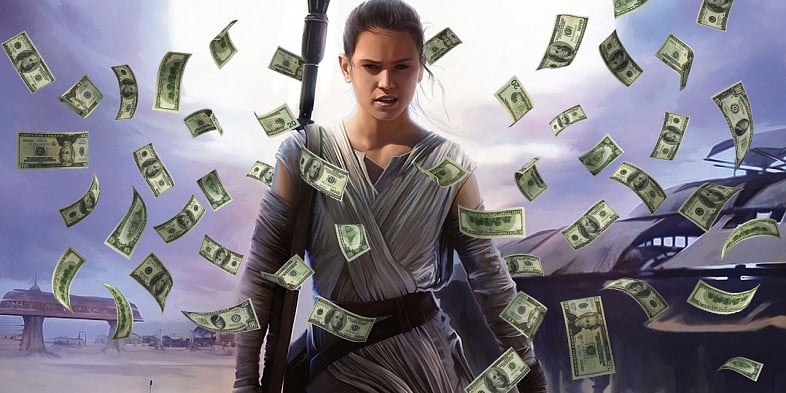 Episode IX hits nearly 19 months after the previous Star Wars movie, which is more than enough of a drought to build up anticipation for another film in the series. But what's arguably more important is that Episode IX currently does not have to deal with as competitive a release window as Solo. So far, the only movies slated for the same window are the adaptation of the incredibly-popular Broadway musical Wicked (which hasn't had a major news update since 2016 and might not even release that year) and Jumanji 3 (which may not release in that window if Dwayne Johnson's famously-crowded schedule ends up being too busy).
Star Wars is going to operate in a much less competitive window whether the other two movies of note make their release dates or not, and there won't be any real worry about Star Wars fatigue considering that it can't be seen as anything but an event after so much time since Solo. All the movie has to do is deliver, and Lucasfilm has had a good track record of doing that as of late. As long as Star Wars is able to succeed with future endeavors, an experiment like Solo that didn't work on the heels of three movies that made mountains of cash for them will hardly be the end of the world. Here are some takeaways that Lucasfilm likely learned (or lessons that they need to learn) from Solo in order to make sure future projects can succeed where it didn't.
Solve the Director Problem
There's one thing that's been incredibly clear for quite some time now, and it's that after the Solo director mishap, Lucasfilm has not announced any new movie projects down to a release date. Sure, as of now we know of a planned film series from the Game of Thrones show-runners and a trilogy that Rian Johnson will create, but those haven't been slated just yet. The reason I think they've chosen to wait is they want to make sure they have a winning writing/directing team before they officially green light projects.
Looking at indie directors seemed to be the path forward for Lucasfilm when they were starting out, but as time passed, it's become clear to them that people with experience need to get behind the camera when making a Star Wars movie.
Josh Trank was allegedly encouraged to leave the rumored Boba Fett movie at the request of the person who recommended him for the project to begin with.
Gareth Edwards had to defer control over to Tony Gilroy for an unspecified amount of the reshoots on Rogue One, but was still credited as a director for his work.
Lord and Miller were fired from Solo after producing underwhelming work for too many resources.
Colin Trevorrow split ways with Lucasfilm after it was clear his script for Episode IX wasn't going to work out.
So far, the only directors that have had minimal issues with Lucasfilm are J. J. Abrams, Ron Howard, and Rian Johnson – the last of which is the only one of the "indie director" crowd that Lucasfilm was on the same page with.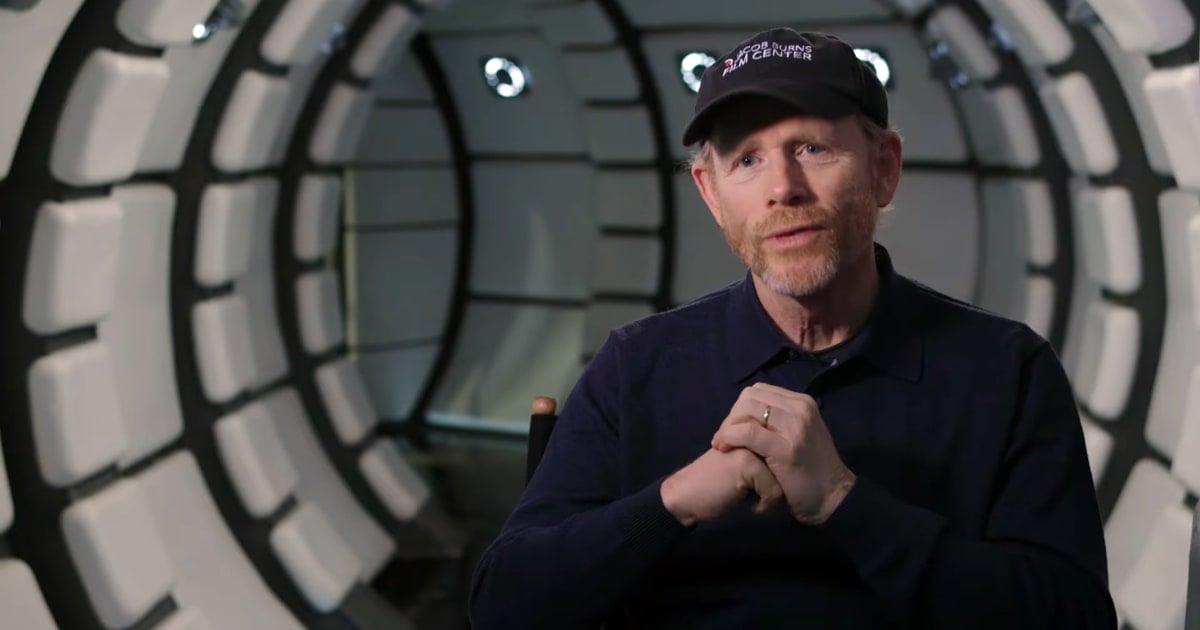 Because of these issues, Lucasfilm currently has a perceived problem about being unwelcoming to rookie directors. I would argue that, instead of trying to correct that for big screen projects, they should instead be looking at industry veterans or at least directors with a wealth of experience under their belts to handle future Star Wars movies to sidestep that problem altogether. And so far, it looks like that's what they're going to do: Stephen Daldry has a ton of experience directing movies, plays, and even theater and is reportedly in-line to direct the rumored Obi-Wan Kenobi movie, and James Mangold, known for dramas like Walk the Line and superhero fare like Logan, is allegedly in charge of a recently-rumored Boba Fett project.
Meanwhile, I'd argue that the upcoming television series would be a better place for would-be Star Wars movie directors to test their skills. The franchise will need new blood to survive, but if they're going to take risks, they should do so on a smaller scale. Lucasfilm can have it both ways if they play their cards right – being friendly to new directors and skilled Hollywood talent alike – but putting pros in the driver's seat on the more expensive of the two formats is probably the best decision going forward.
Star Wars Needs the "Event" Factor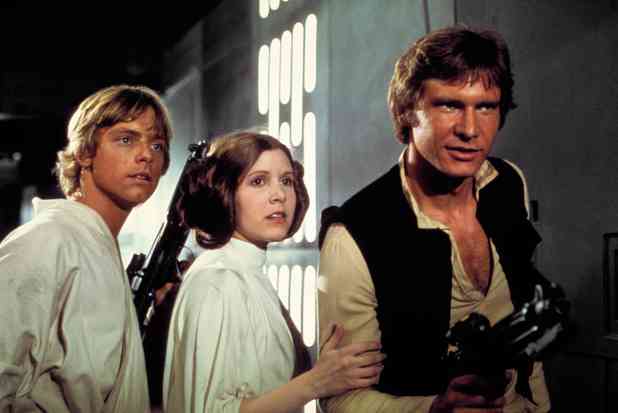 Not to say Lucasfilm banked on this alone, but putting Star Wars in your movie's title isn't going to ensure the movie will be a massive hit. That's something a few people suspected that now has tangible proof. Over the past few years, we've learned that in spite of the continued popularity of several brands (LEGO, DC Comics, Transformers, Marvel Comics movies made by studios that aren't Disney, and Pixar), name recognition alone doesn't guarantee profitability.
The sequel trilogy movies have thus far been able to pull off being "event" movies effortlessly due to being continuations of the original Star Wars trilogy, and the first major narrative for multiple Star Wars movies since the prequels. Rogue One was able to be hugely successful by coming off the heels of the universally loved The Force Awakens, and also because it told a story that directly led into the events of A New Hope. While Solo has struggled for a host of reasons, one that I haven't touched on is simply the perception that it was a by-the-numbers origin story about Han Solo without Harrison Ford, so it didn't have that going for it. The lack of a perceived "event" factor, especially so soon after Avengers: Infinity War was the "event" film of the year, is something that kept Solo from being a hit.
With this in mind, it is important for Disney to frame each and every Star Wars movie going forward as an "event" that's worth going to the theater for. That means that there needs to be at least half a year of promotion for every major project, even if other projects will be released before the movie you've started advertising comes out. An element of unpredictability might help, too, as keeping spoilers hidden seems to have paid off for the other films while many could guess where most of Solo's story would go without watching the movie. Every single element of a Star Wars movie's production should go towards justifying why it's being made in the first place and any skepticism needs to be stomped out before it has the opportunity to grow.
If the Movie is Not an Event: Watch the Budget and Consider the Streaming Option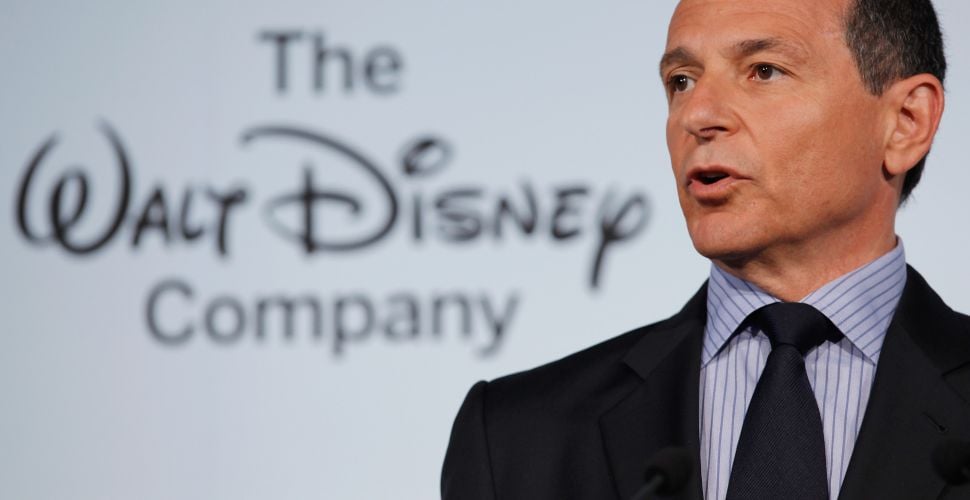 Not every Star Wars movie has to be about an epic battle for control over the galaxy far, far away in order to work. Solo, from a narrative standpoint, and in terms of execution, is proof of that. But a big issue that Rogue One and Solo had in common was going over-budget due to reshoots. While these decisions were made knowing the hit of the added costs, preservation of the brand quality was paramount. With that said, there can be a value for small-scale Star Wars narratives, but if your ambitions are modest, your goals should be as well.
Another option worth considering for Disney is that their new streaming service will need movie content. So far, fourteen low-to-mid-budget original Disney movies have been announced for the still-untitled streaming platform, but there's nothing on the Star Wars front. Even if a Star Wars production costs more than something like a live-action remake of Lady and the Tramp, Star Wars anything is still going to attract a lot of attention to the service, which will need an influx of strong content in order to get the streaming service to really profit. Disney's streaming service seems like a great place for a reasonably-budgeted sequel to Solo to call home – if people aren't going to drive to the theater to see it, perhaps they'll check it out from the comfort of their sofas.
When Planning Future Releases, Take after Pixar, Not Marvel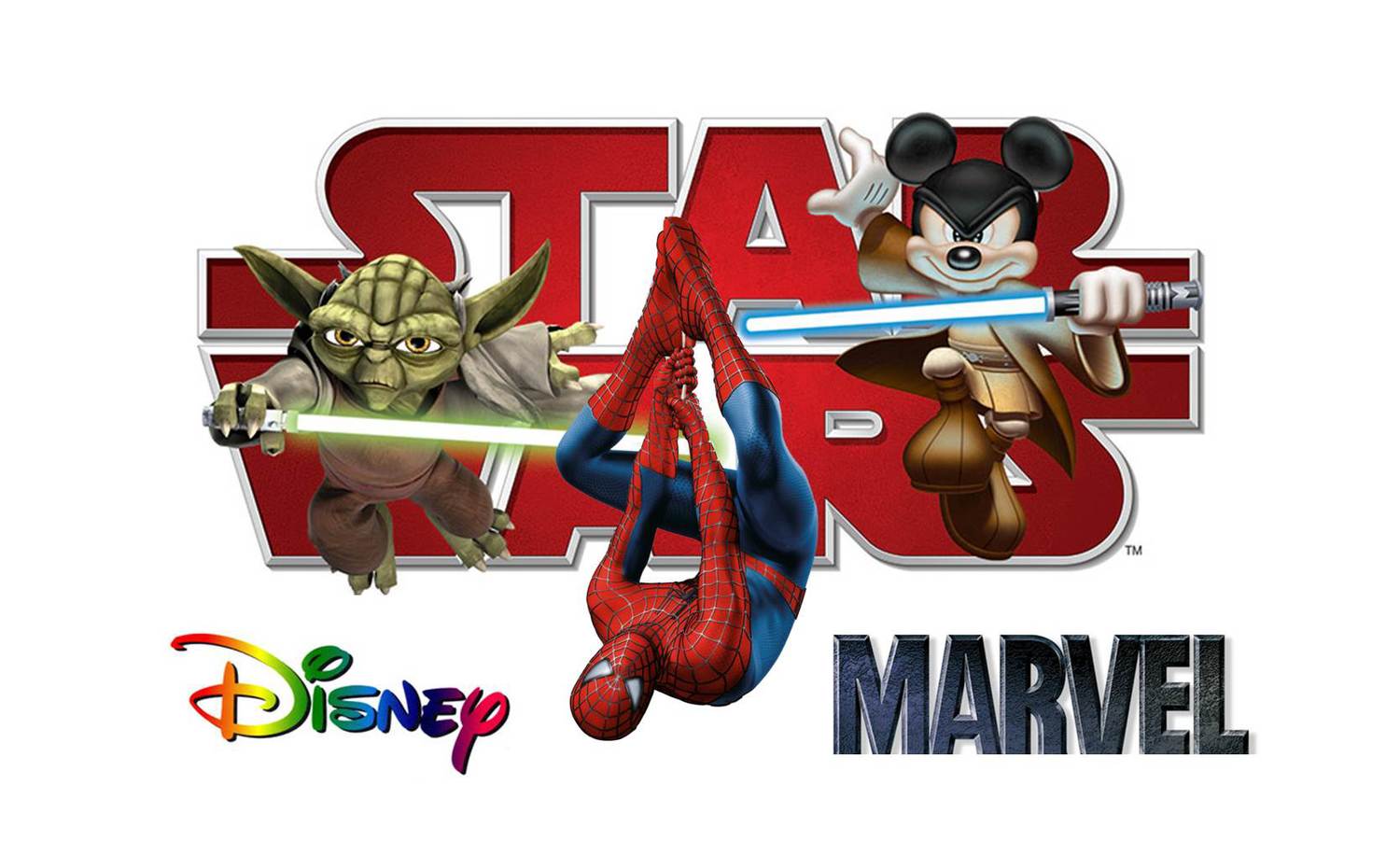 Marvel has three movies per year, and that number may go up to four per year according to a tease from Alan Horn, if and when the Fox deal is approved. Pixar alternates between one-to-two per year, but there has never been a period where they released four movies in a two-year period. Based on Solo having so much trouble being released five months after The Last Jedi, I think it's clear which of these release formats a franchise like Star Wars should go with.
I'm personally of the belief that if Lucasfilm is open to doing multiple Star Wars releases per year, then they shouldn't do multiple Star Wars releases every year. In 2020 we will see the release of Indiana Jones 5 and possibly the rumored Obi-Wan Kenobi movie or another "Star Wars Story", so it's not going to happen soon. However, in 2021, we could see two Star Wars movies depending on if Disney/Lucasfilm wants to take that route, and since they're not going to wait forever to start the Rian Johnson trilogy or David Benioff and D. B. Weiss series, I suspect they might. But the best course of action might be to go about releasing a Star Wars movie every eight months or so, and to consider taking breaks to give certain projects more of a presence than others.
While the disappointing performance of Solo is bound to cause some soul-searching at Lucasfilm, Star Wars will endure as a brand, and will likely grow stronger as a result of these trials and tribulations. One flop does not erase the profits of three gigantic hits, and it's not like Star Wars is the only franchise Disney has to dominate the box office.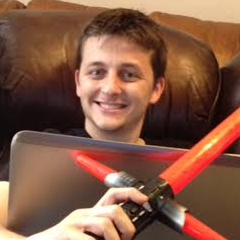 Grant has been a fan of Star Wars for as long as he can remember, having seen every movie on the big screen. When he's not hard at work with his college studies, he keeps himself busy by reporting on all kinds of Star Wars news for SWNN and general movie news on the sister site, Movie News Net. He served as a frequent commentator on SWNN's The Resistance Broadcast.