This week on our Star Wars Weekly News:
The 21st and 22nd TV spot for Solo: A Star Wars Story have been released; Ron Howard on the challenges of directing a Star Wars movie; could Brad Bird be in the running for directing a Star Wars movie in the future?; composer John Powell talks Solo; new concept art from the movie revealed and more.
Our weekly roundup of the news, notes and chatter featuring Star Wars stories from around the world you may have missed is back. First we start with two very cool new TV spots for Solo: A Star Wars Story, where Han and Lando are the characters that get the most focus with lots of great new footage and added dialogue.
Filmmaker Ron Howard said Saturday directing a Star Wars film was as intimidating as making his documentary on the Beatles. The veteran helmer who made the acclaimed The Beatles: Eight Days a Week film about the famous English 'Fab Four' rock band, told media in southern California he felt just as much pressure on Solo: A Star Wars Story.
"The level of anticipation is unlike anything that I've done. You fall into it and it's amazing. It was a little bit like the Beatles documentary that I took on," Howard said. "I could tell from the moment it was announced, 'Ron, don't (mess) this up.' So I immediately felt the same thing with this. The fans care, and they should care."
Choosing a director for an upcoming Star Wars film can be a little tricky. The filmmaker needs to understand its universe, respect fans' wishes, and bring something new to the table. Slashfilm has a scoop, reporting that Brad Bird currently has an open invitation to do something Star Wars related. In a career spanning decades, Bird's films include work on The Incredibles, and the live-action Mission: Impossible – Ghost Protocol.
Bird briefly spoke with Fandango to discuss the arrival of Disney and Pixar's upcoming animated sequel, The Incredibles 2 later this summer. Discussion turned to his near-involvement with Star Wars, and here's what he had to say on the matter:
"I've known Kathy Kennedy a long time. And I've known George [Lucas] quite a while too. And certainly, that's a very fun universe and if I could think of something that would be perfect for that I would give Kathy a call, absolutely. They've sort of said if I have any notion that would fit in that universe to please contact them. I mean, I saw Kathy a week ago 'cause they were mixing Solo down the hall from us up here. So, I wouldn't rule that out. But I also have a lot of other ideas I'm very anxious to do."
Although the veteran filmmaker doesn't sound like he's very keen to the idea of directing a big-budget Star Wars film anytime soon, he still remains very close with Kathleen Kennedy. And that simple connection might very well lead to a directing gig somday. One never knows.
A new documentary series about sci-fi fans is in the works. Titled 'Looking for Leia', the series will explore fandom from a female perspective and attempt to explain why Star Wars fans collectively have become decidedly more female.
"I'm looking forward to 'fem-splaining' 'Star Wars,'" says series creator Annalise Ophelian, a documentary filmmaker who also works as a San Francisco-based psychotherapist and consultant. "I hope that women in fandom of all ages get to experience a mirror, and a sense of seeing themselves in this. It's also going to be fun for folks who don't understand 'Star Wars' fandom at all."
Ophelian is financing her new series through a crowdfunding campaign, and looks to have six, half-hour episodes ready later this year. You can check out the teaser below and follow its production on her official website here.
Game of Thrones star Emilia Clarke has an idea of who could play Luke Skywalker in future Star Wars films. Clarke, who is making her Star Wars debut as Qi'ra in Solo: A Star Wars Story, has revealed that actor Kit Harington known for playing Jon Snow in the hit HBO television series 'Game of Thrones would be her first choice for a young Luke.
"I feel like I have to say Kit Harington," she told Entertainment Tonight when asked about a potential young Luke at Solo's premiere in LA on Thursday.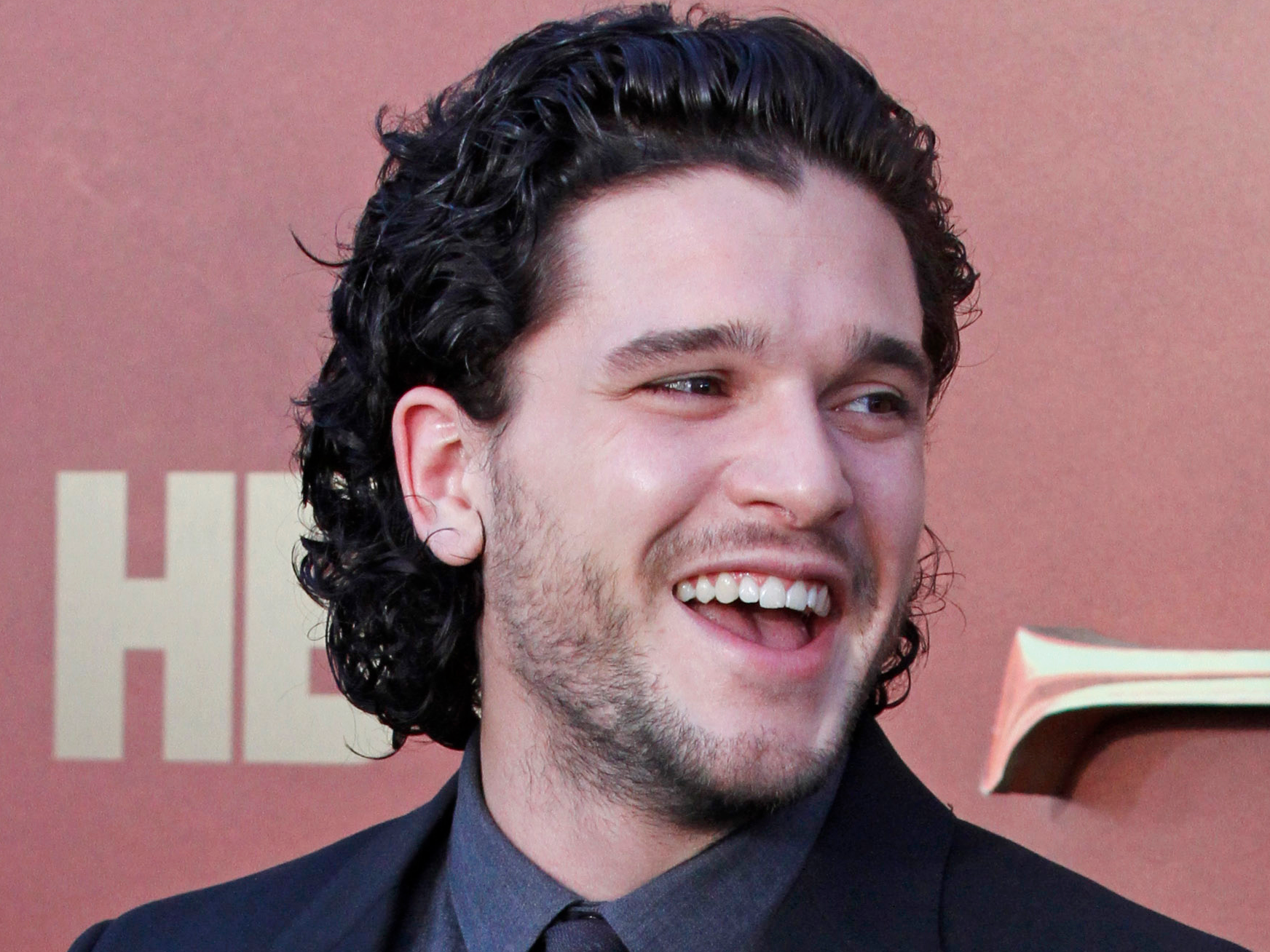 Do you think Harrington would be a good choice?
Composer John Powell talks Solo: A Star Wars Story's film score and direction on The Score: Apple Podcast. Check out a preview below:
EXCLUSIVE: Star Wars composer John Powell recorded vuvuzelas for Solo: A #StarWars Story | Our full episode releases Tuesday, May 15, on Apple Podcasts! #SoloAStarWarsStory #HanSolo pic.twitter.com/13wtet9MEb

— Score: The Podcast (@ScoreThePodcast) May 11, 2018
Also, Powell revealed that there is a 'gang tune' in the movie, that will be featured in 11 of the tracks.
When asked if he could tell fans anything about Solo: A Star Wars Story, actor Woody Harrelson said that there are very few things he can say about the film, so he told TV talk show host Ellen DeGeneres what he could say. Watch the hilarious clip below:
Lucasfilm Creative Art Manager Phil Szostak, shared a few concept art images from the upcoming books Solo: The Official Guide and The Art of Solo.
A few more pieces of #SoloAStarWarsStory concept art from The Ultimate Guide to #HanSolo and The Art of Solo, with plenty more to be found in the magazine. #StarWars pic.twitter.com/GFCT1l0waM

— Phil Szostak (@PhilSzostak) May 13, 2018
If you can't wait for The Art of #SoloAStarWarsStory, then I highly recommend you pick up @EW's The Ultimate Guide to #HanSolo, featuring concept art from the book plus interviews with Solo design HODs like Neil Lamont, Glyn Dillon, Dave Crossman and Neal Scanlan. #StarWars pic.twitter.com/dOuy2Ijeag

— Phil Szostak (@PhilSzostak) May 13, 2018
BEFORE YOU GO:
Miami Heat star Dwyane Wade has a new co-pilot in this ESPN NBA's Eastern Conference finals commercial for Solo: A Star Wars Story.
.@DwyaneWade has a new co-pilot in this @ESPN commercial for Solo: A Star Wars Story. @StarWars @NBA #NBAPlayoffs https://t.co/4DwfYn3fUK

— Amy Phillips (@Amy_ESPNPR) May 14, 2018
Now, this is how you celebrate the release of Solo: A Star Wars Story. This week, the New York Mets baseball club added a little 'Solo' flair to their jerseys for the teams upcoming Star Wars Saturday Night game. Attendees also get an exclusive Star Wars Night Mr. Met as Han Solo Bobblehead.
May the Force be with you! Bid on @stluciemets #StarWars Night game-worn jerseys. https://t.co/P0USAGt38x pic.twitter.com/mHZ37YqdPP

— New York Mets (@Mets) May 13, 2018
Click HERE to check out and comment on this topic in our forum The Cantina