'Solo' Stumbles at the Box Office with a $103 Million US Estimate
Break out those calculators and summon up those statistics. Disney has seen its first frame of box office disappointment since their purchase of Lucasfilm and everyone is racing to come up with the reason why. Solo's relative struggles at the box office has been the buzz around Hollywood all weekend. And while Deadline is reporting this morning a slight uptick in Sunday and Monday holds, the final sum will be anything but good news for the second Star Wars release outside of the main Saga.
As of now, Deadline is reporting that Solo: A Star Wars Story earned $84.7m for the three day weekend and is on pace for $103m for the four day holiday frame. That total would make it only the seventh biggest Memorial Day weekend opening ever. Deadline does mention that some analysts are expecting a strong Monday which could get it is as high as $107m, but that would only move it up one notch above The Hangover Part II for sixth overall.
All in all, its not a horrific number for your average second tier summer release. But for a mega-franchise like Star Wars this is undoubtedly a disappointment. To put it in perspective, Solo is more like Justice League or X-Men: Days of Future Past than like any other of the recent Star Wars releases. It is unfair to compare Solo against the huge saga releases like The Force Awakens or The Last Jedi which were undeniably box office behemoths. But even against Rogue One, the other "Star Wars Story", Solo struggled to inch past half of that movie's opening weekend haul.
Global numbers won't come to the rescue here either. Sometimes movies can underwhelm domestically, but make it up internationally. But Star Wars usually sees only a 50/50 split of Domestic and International gross which won't help mitigate any of the lost tickets in the US. For whatever reason, Star Wars doesn't demand the same international following that some other franchises do. It has always been a domestically focused property and Solo hasn't bucked that trend.
So, what was the problem? Everyone and their mother has an answer to that one. Some will say it is over-saturation, with Solo coming only five months after the previous release. Some will blame Infinity War and Deadpool for sucking all of the air out of the box office for a month leading up to release. Some will blame the holiday weekend and the recent downward trend of box office success at this time of year. Some will say that the negative buzz around the production difficulties diminished some interest. Some will blame lack of interest in seeing a prequel starring someone who isn't Harrison Ford playing the iconic character. And some will even try to blame the subset of disappointed fans boycotting in the wake of their displeasure with the handling of The Last Jedi. The truth of the matter is hard to decipher, but is likely a combination of all of the above in various proportions.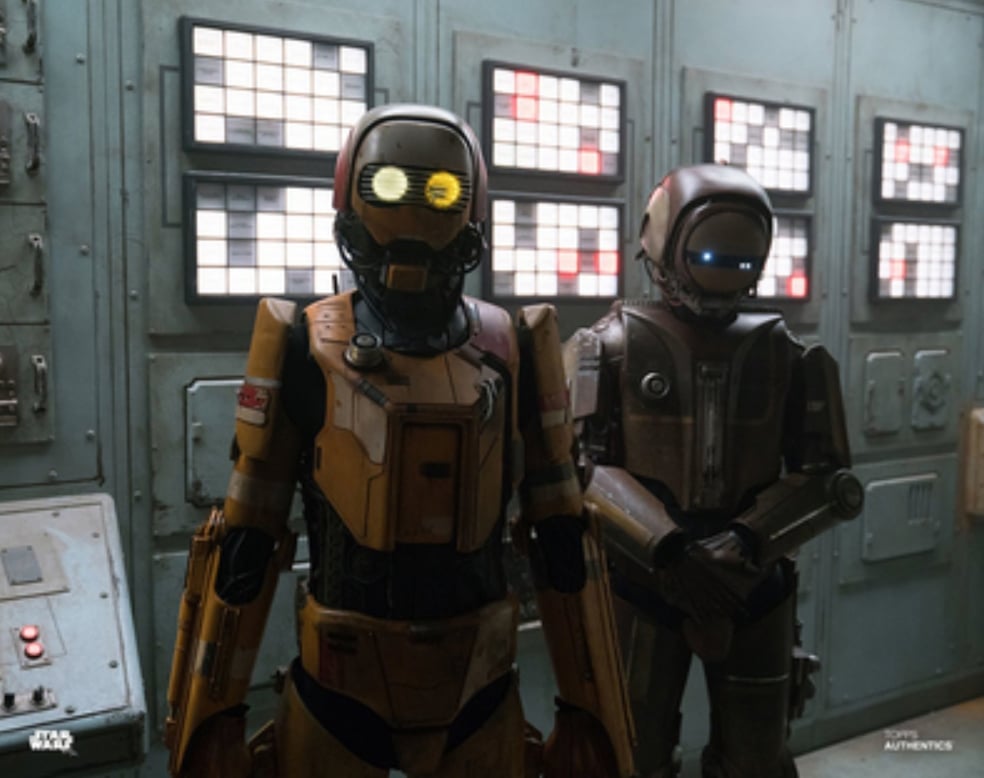 It's hard to blame over-saturation when you are coming off the third MCU smash hit in six months. But it's also unfair to compare any property against the unique success Marvel has found in making every single one of their movies feel like essential viewing. Solo doesn't have that. General audiences can easily look at this release and just decide to wait for the next one without missing anything. Some subset of vocal Star Wars fans will want to claim victory in their boycott plan to get Kathleen Kennedy ousted from Lucasfilm but in the end this drop is far too big for that to have been the primary impact. But in the end, that is only a subset of a subset of fans. A portion of hardcore fandom who both disliked The Last Jedi and were so upset by it that they were willing to forego seeing a movie that seemingly is aimed directly at them. That number is just too small to have driven box office down this much (for a better example of the impact those people can have, see the moderate drag in repeat viewings between The Last Jedi and The Force Awakens that resulted in a a lower overall total than forecasted).
No, for a drop off from initial tracking like this, it needs to be a general audiences problem. But general audiences like the movie. Yes, Solo was the first release in the Disney era to not receive the coveted "A" Cinemascore. But, its "A-" and over 70% "definite recommend" are solid scores which show general audiences did appreciate the movie. Those scores drive a movie's legs. But legs and multipliers don't matter if not enough people show up to recommend it to their friends. For whatever reason, general audiences just weren't interested enough in this movie to come out opening weekend.
As it stands now, Solo will struggle to even hit $300m domestically and won't have any chance of being the fourth consecutive Disney Star Wars release to top a billion globally. Disney and Lucasfilm will be hoping that positive word of mouth and a relatively vacant landscape until Incredibles 2 on June 15th might allow Solo to follow in the mold of Wonder Woman or Guardians of the Galaxy Vol. 1. Those movies had great word of mouth and ended up with huge legs that allowed them to pull in far more than their opening weekend would have suggested. The slight growth throughout the weekend is a positive sign for Disney that word of mouth is working to some extent.  But they're going to need a lot more than what they've seen so far to get this thing anywhere close to initial projections.
As to the impacts the under performance will have, that will remain to be seen. The next release is obviously Episode IX and that is still a year and  half away. That will obviously continue as planned as there is no reason to believe that the final chapter in the adventures of Rey, Finn, Poe, and Kylo will not fall in line with past trilogies (if it follows the first two trilogies, expect about a 30-35% drop off of Episode VIII's haul). But it will be interesting to watch what Lucasfilm plans for its future standalone movies. The rumored Kenobi movie has been met with much more ecstatic fan reaction than the recently rumored Boba Fett movie. Perhaps they'll lead with Kenobi first  to see if that can build out the appeal for this era between the Prequel and original trilogies, before moving on to Mangold's Fett movie. Regardless, it's unlikely they cancel anything outright off one movie's substantial, but not crippling under-performance. But only time will tell.