Update – Solo: A Star Wars Story Novelization Coming September 4th + Beckett Comic Book in August
Considering that the novelization for the previous Star Wars movie went against the trend of releasing in tandem with the film itself, many Star Wars book readers have probably been wondering when to expect the novelization for Solo: A Star Wars Story. The promotion for Solo and its various media tie-ins has been very different from the other movies thus far, and I was beginning to wonder if we'd even get a novelization of Solo myself. Well, it seems that question has finally been answered as Del Rey has just announced the upcoming novel and its author.
For those of you wondering about a Solo book, wonder no more!
Our novelization of SOLO: A STAR WARS STORY will be out this Fall, written by the amazing @mightymur!#StarWars #SoloAStarWarsStory pic.twitter.com/1cPzQw7J1M

— Star Wars Books (@DelReyStarWars) May 29, 2018
There's not much to go on yet, as we don't even have a hard release date, but Del Rey did announce that the book would indeed be coming this fall. The book's author is the award-winning author and podcaster Mur Lafferty, known for her work in urban fantasy, superhero satire, afterlife mythology, and Christmas stories. In 2013, Mur won the John W. Campbell Award for Best New Writer following her first professionally published novel, The Shambling Guide to New York City.
In 2006, alongside Tracy Hickman and Michael R. Mennenga, Mur founded the Parsec Awards, which recognize excellence in speculative fiction podcasting. She was the editor of the podcast magazine Escape Pod from 2010-2012, and co-founded Pseudopod, an Escape Pod spin-off presenting "the best in audio horror." She currently hosts the Angry Robot Books podcast.
Update:
According to StarWars.com, the release date for the Solo: A Star Wars Story novelization has been set for September 4th of this year.
Also, something that we missed a few days ago: Marvel will be publishing a one-shot 40-page comic about Tobias Beckett (Woody Harrelson's character in the film) in August.
Here's the cover and a brief description: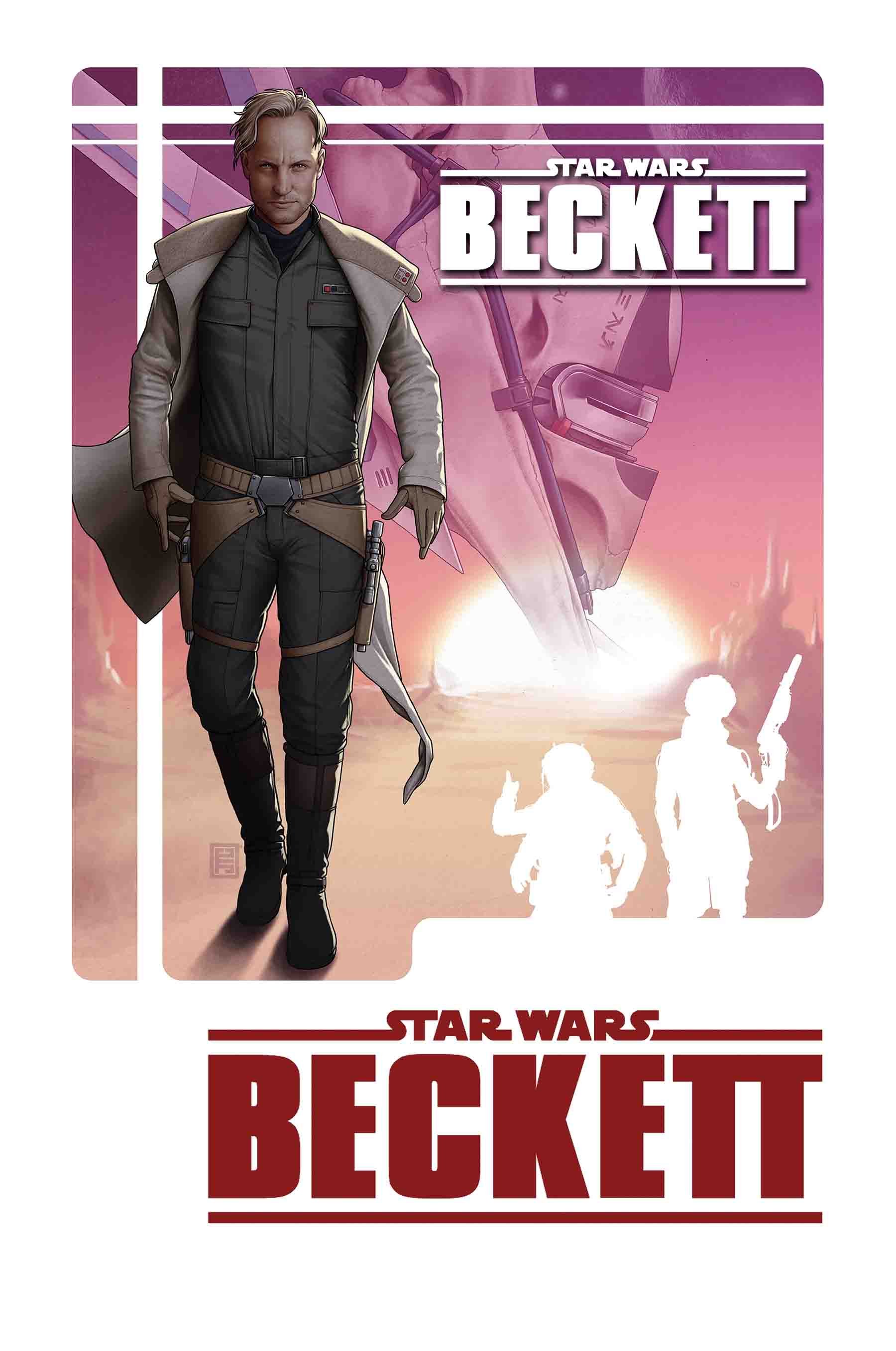 Star Wars: Beckett #1 by Gerry Duggan (writer) and Will Sliney, Edgar Salazar, and Marc Laming (artists)
On Sale: August 2018

THE GOOD, THE BAD AND THE DEADLY!
Tobias Beckett taught Han Solo everything he knows about surviving hoodlum-filled cantinas and backwater worlds. But who is this career outlaw and why is Enfys Nest — one of the galaxy's most dangerous and brutal marauders — so dead set on taking him down once and for all? Find out in this original tale of a man who has gamed star system after star system, but at a cost that no heist can make up for.
Jordan Pate is Co-Lead Editor and Senior Writer for Star Wars News Net, of which he is also a member of the book and comic review team. He loves all things Star Wars, but when he's not spending time in the galaxy far far away, he might be found in our own galaxy hanging out in Gotham City or at 1407 Graymalkin Lane, Salem Center, NY.