Memorial Day weekend was once a great weekend for box office smashes. Usually considered the unofficial start of summer, it used to serve as a kick off to the great summer movie season, often with big box office results. But in recent years that has slowed. Bigger movies have moved either earlier in Spring or later in the Summer and left Memorial Day to the second tier blockbusters. It was thought that triumphant return of Star Wars to the weekend may change that trend, but it seems as though the second Star Wars standalone movie may have to deal with just good, but not great numbers.
In their Friday morning update, Deadline is reporting that Solo: A Star Wars Story is coming in below initial tracking for the weekend, eyeing around $90m domestically for the 3 day weekend and around $115m for the 4 day holiday weekend. While this is a pretty good result for this weekend based on recent trends, it would not be a great result in comparison with other recent Star Wars releases.
From Deadline:
It's a bittersweet result: On the plus side, it's a bit of an uptick for a Memorial Day event film at the B.O. after the holiday has been in the doldrums for quite some time (the last big debut for the holiday was X-Men: Days of Future Past four years ago with $110M), but on the down side it's the lowest opening for a Disney Star Wars pic out of four — and it's lower than the last 20th Century Fox release, Star Wars: Revenge of the Sith ($108.4M 3-day, $158.4M Thursday-Sunday take). On a three day basis, Solo is 45% lower than what Disney/Lucasfilm's Rogue One: A Star Wars Story cleared with a $155M opening, $71M on its opening day.
Outside of the holiday weekend to deal with, Solo is also dealing the a lot more competition than other recent releases saw in December. Both Deadpool and mega-blockbuster Avengers: Infinity War are pulling people into theaters still and there is a significant overlap in the target audience for all three films.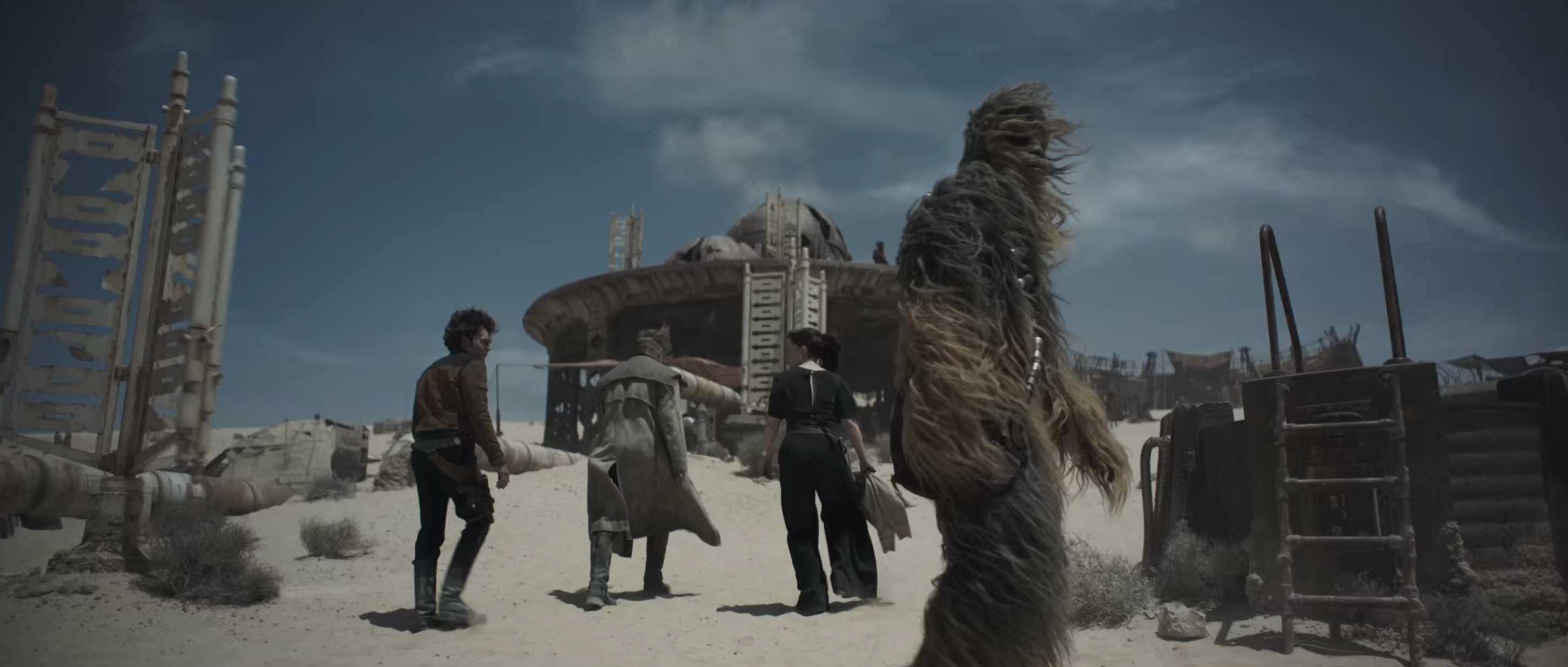 Of course, as Deadline mentions these are early numbers. A soft Thursday/Friday afternoon doesn't mean the movie won't trend up later in the weekend. Of all the Star Wars releases in the Disney era, Solo is likely the one most targeted at families and children. The light tone and emphasis on comedy may well lead to it playing well with the matinee crowds later on in the weekend. And, that could end up boosting the total haul back up closer to what was expected. Time will tell.
Keep checking back here and we'll bring updates on Solo's box office progress all weekend.
Click HERE to check out and comment on this topic in our forum The Cantina