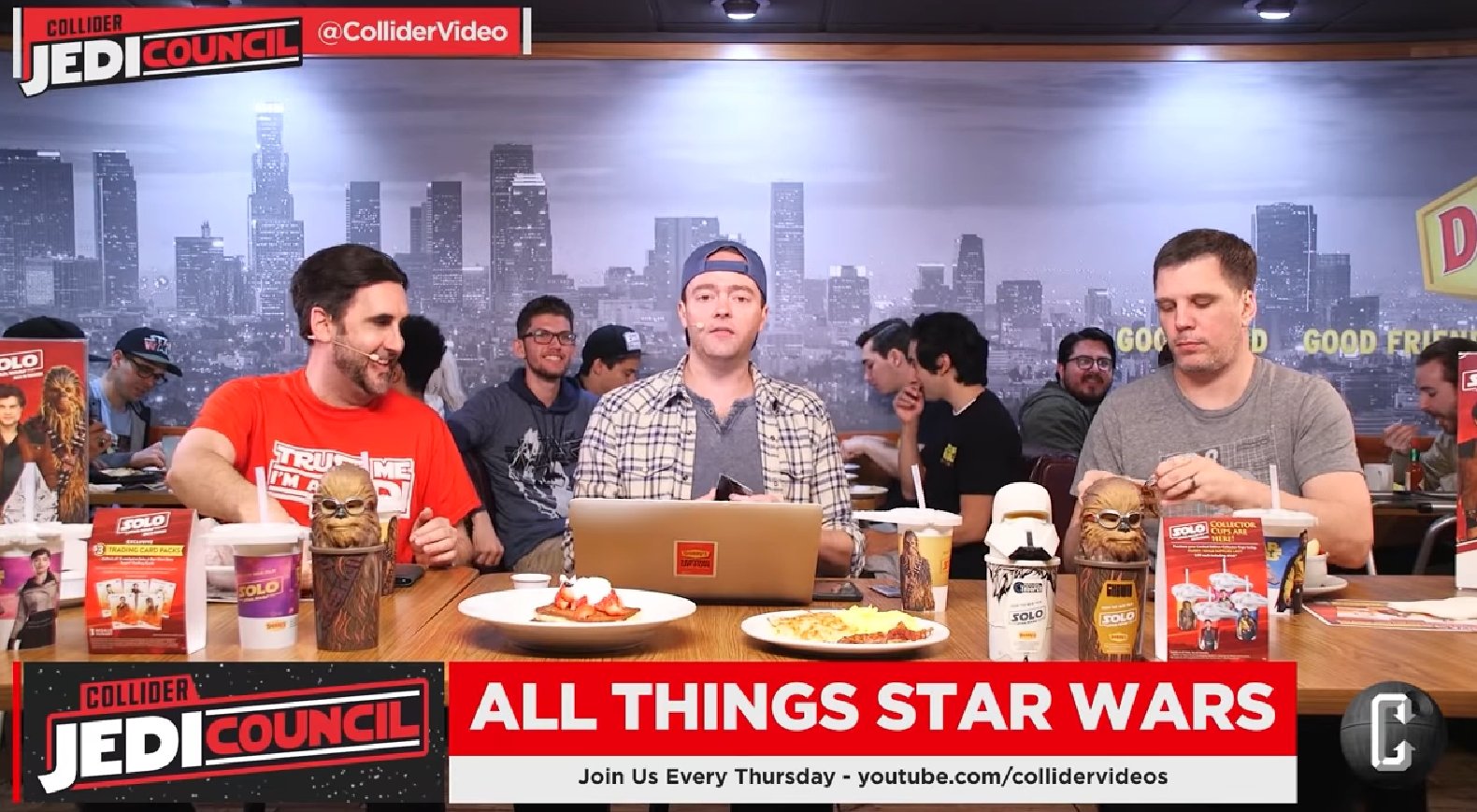 On this week's Collider Jedi Council, Kristian Harloff, Mark Ellis and Mark Reilly discuss the following:
Emilia Clarke's nomination to play a young Luke Skywalker; Lawrence and Jonathan Kasdan's thoughts on Solo and the future of Star Wars; Ron Howard's comparing of Star Wars to the Beatles; even more Solo: A Star Wars Story talk, live fan questions from the audience and much more!
Collider's team wants to hear your voices! Send your twitter questions and opinions to @ColliderVideo with the #ColliderJediCouncil. To check out more episodes from Jedi Council, check out their YouTube page.