Archive for 2018
Posted by
on
September 21st, 2018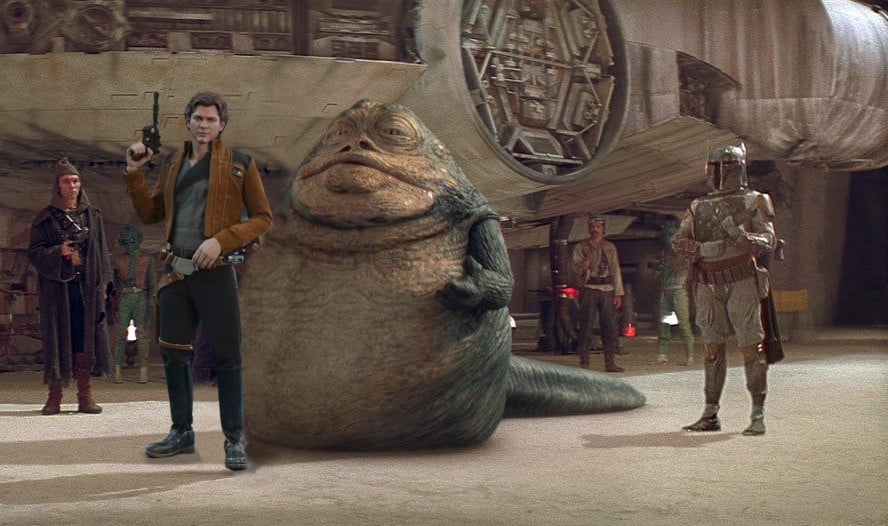 The end of Solo: A Star Wars Story had an open ending for several of the film's characters. From Qi'ra heading off to Dathomir to join her new boss Maul, to Enfys Nest's Cloud Rider gang and the grass roots of the rebellion, and of course Han and Chewbacca journeying to see what this Jabba […]
Posted by
on
September 21st, 2018
On this week's Collider Jedi Council, Ken Napzok, Perri Nemiroff and John Rocha discuss: – Bob Iger says a Star Wars "Slowdown" is coming, admits release date mistakes; Solo: A Star Wars Story writer's Twitter thread casts doubt on a potential sequel; Adam Driver to host the SNL season premiere; Ethan Hawke wants to play […]
Posted by
on
September 20th, 2018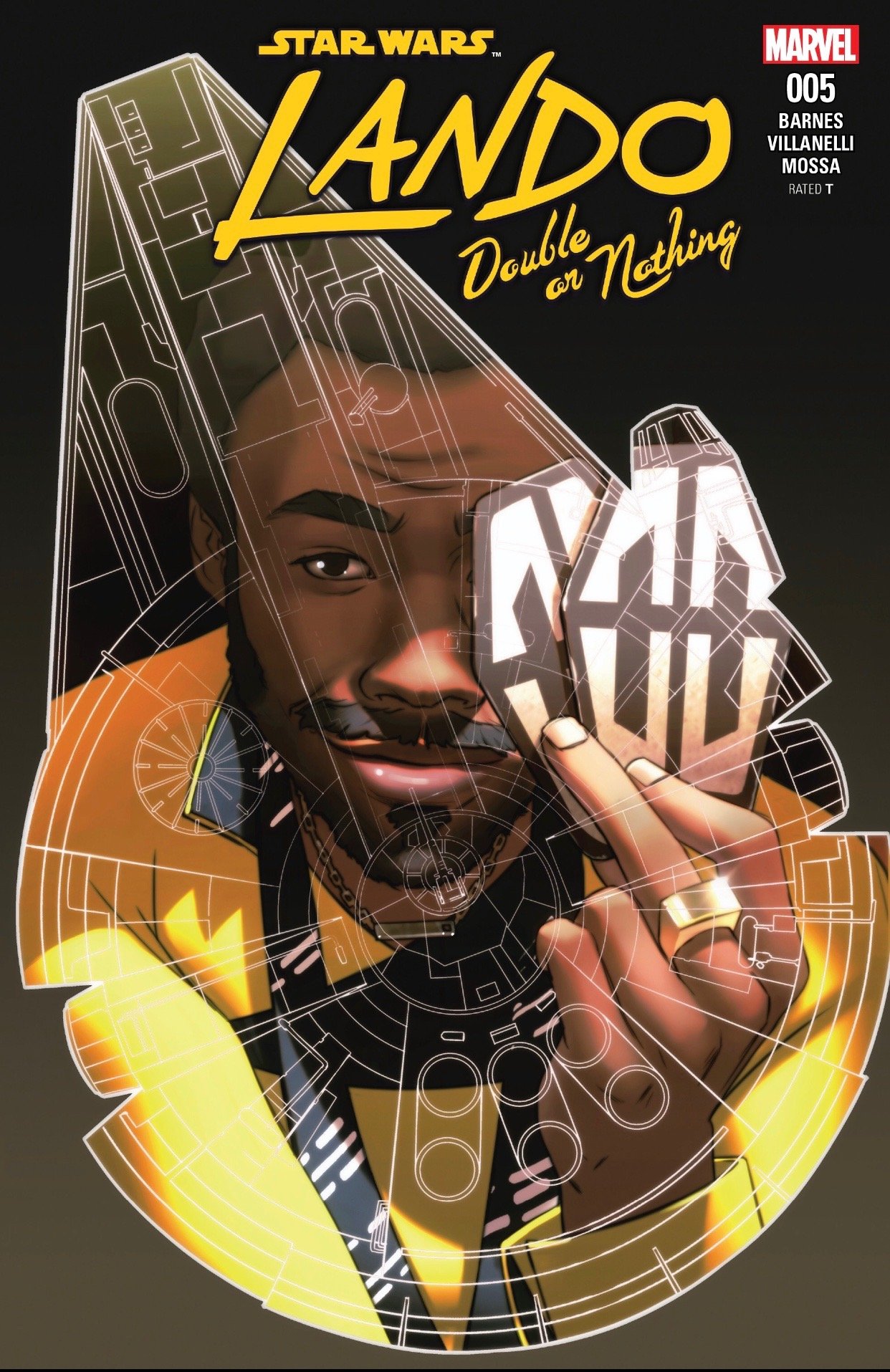 There's no other way to say it: Writer Rodney Barnes, with artists Paolo Villanelli and Andres Mossa, delivered all the goods in this final issue. Lando: Double or Nothing is right up there with some of the best Star Wars comic series. Star Wars fans should really take a look at this series, especially since it's completed by […]
Posted by
on
September 20th, 2018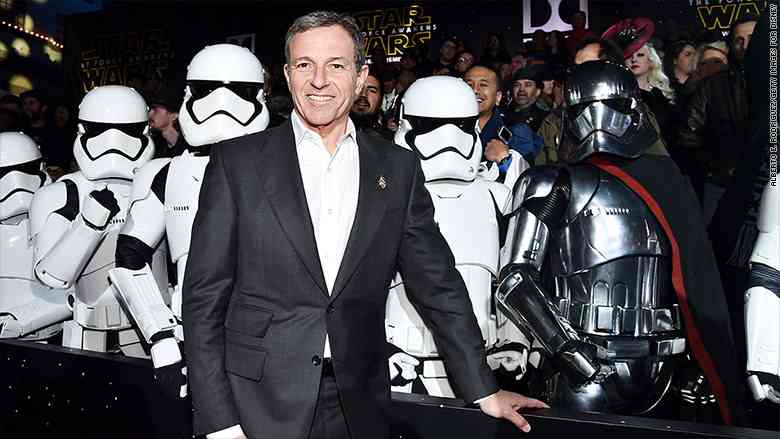 Disney boss Bob Iger spoke to The Hollywood Reporter about several projects and topics including Star Wars. When told that "many believe" (though we find that phrasing to be a bit arbitrary) Disney should pump the brakes and not put out a Star Wars movie every year, Iger responded with a reflection on the recent past but […]
Posted by
on
September 20th, 2018
Listen or watch below! On this episode of The Resistance Broadcast we talk about why Solo: A Star Wars Story deserves a sequel. From story-telling, returning characters, new characters, a wide open ending, to how well it was received by fans, we feel the biggest underdog in the franchise since the original Star Wars deserves […]
Posted by
on
September 20th, 2018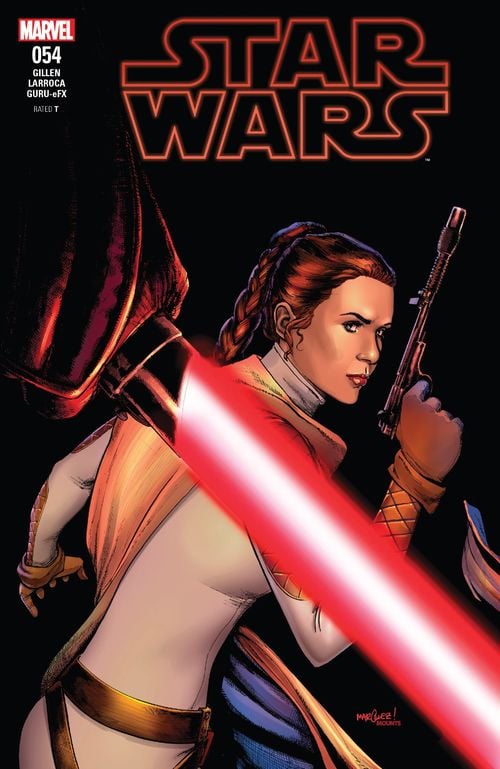 THE EXECUTOR? Bad. PRINCESS LEIA aboard the Executor? Worse. DARTH VADER pursuing Leia aboard the Executor? WORST OF ALL. Written by Kieron Gillen Illustrated by Salvador Larroca Colored by Guru e-FX Jelena Bidin (LadyMusashi)Staff member, comic and book reviewer. Cheers for the Light Side, but would drink with Grand Admirals.
Posted by
on
September 19th, 2018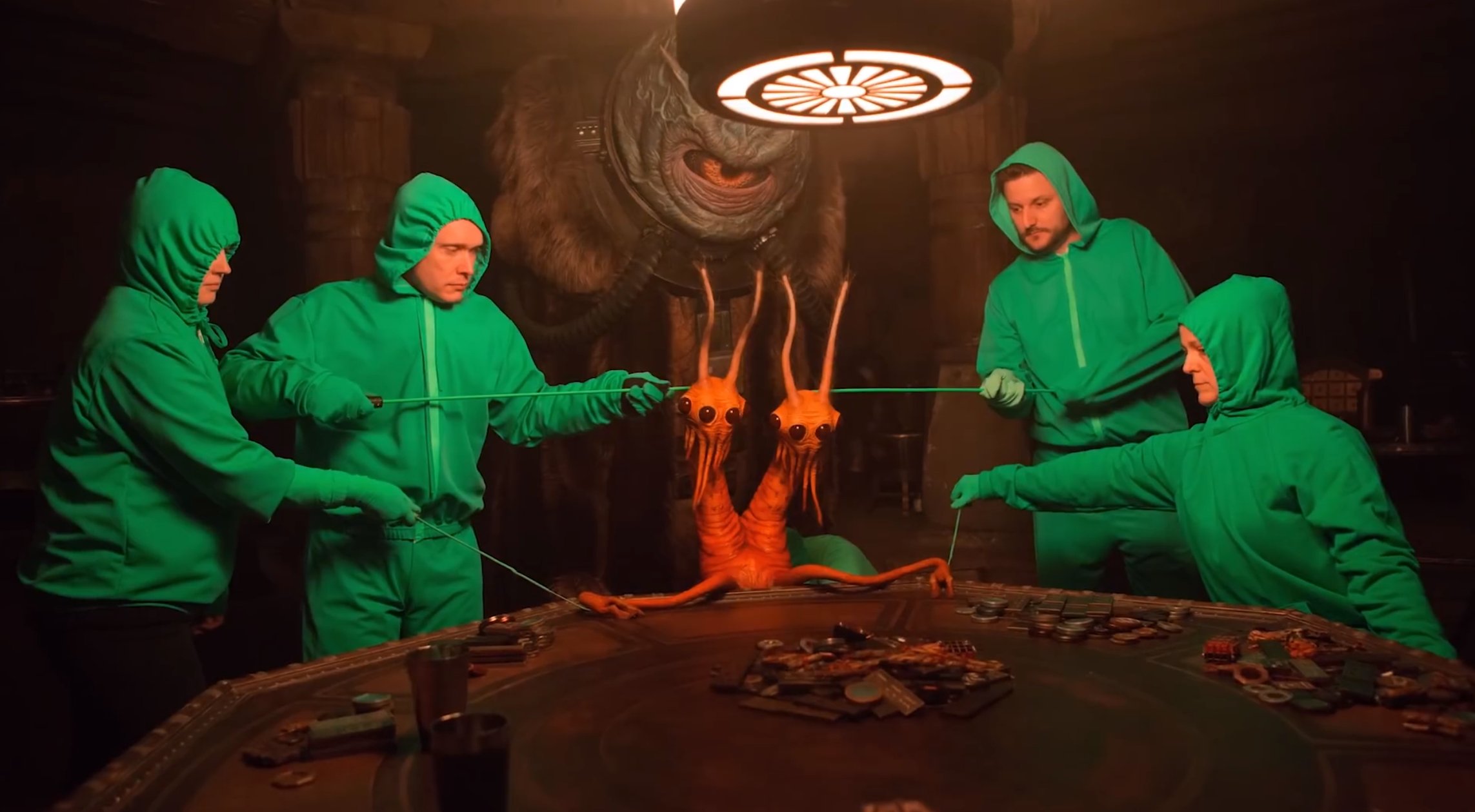 On this episode of The Star Wars Show, Andi and Anthony reveal that they will host a special Solo: A Star Wars Story event tomorrow on Facebook at 8 PM EST/5 PM PST . The bonus showcase event will be co-hosted by  Solo co-writer Jon Kasdan, and will feature guests like Ray Park and Chewbacca himself, […]
Posted by
on
September 19th, 2018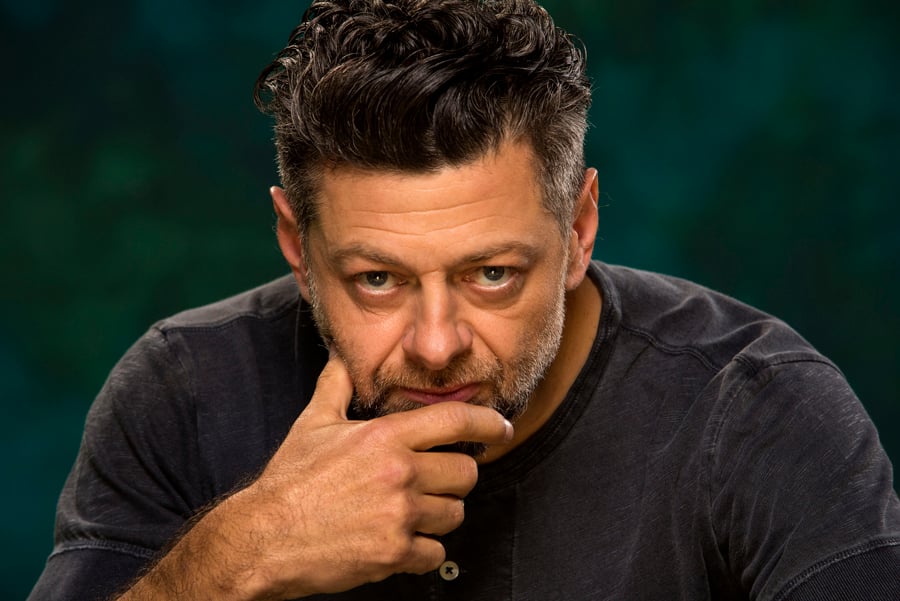 Andy Serkis cancelled a recent appearance at the Keystone Comic Con in Philadelphia, which was held over the last weekend. There's been a trend of Star Wars alumni cancelling previously-scheduled appearances prior to – or during – filming for the new movies. So could Andy Serkis continue this trend with Star Wars Episode IX? Grant Davis (Pomojema)
Posted by
on
September 18th, 2018
It appears the first four episode titles of the upcoming animated series Star Wars: Resistance have been revealed. Josh AtkinsJosh is a huge Star Wars fan, who has spent far too much time wondering if any Star Wars character could defeat Thanos with all the Infinity Stones.
Posted by
on
September 18th, 2018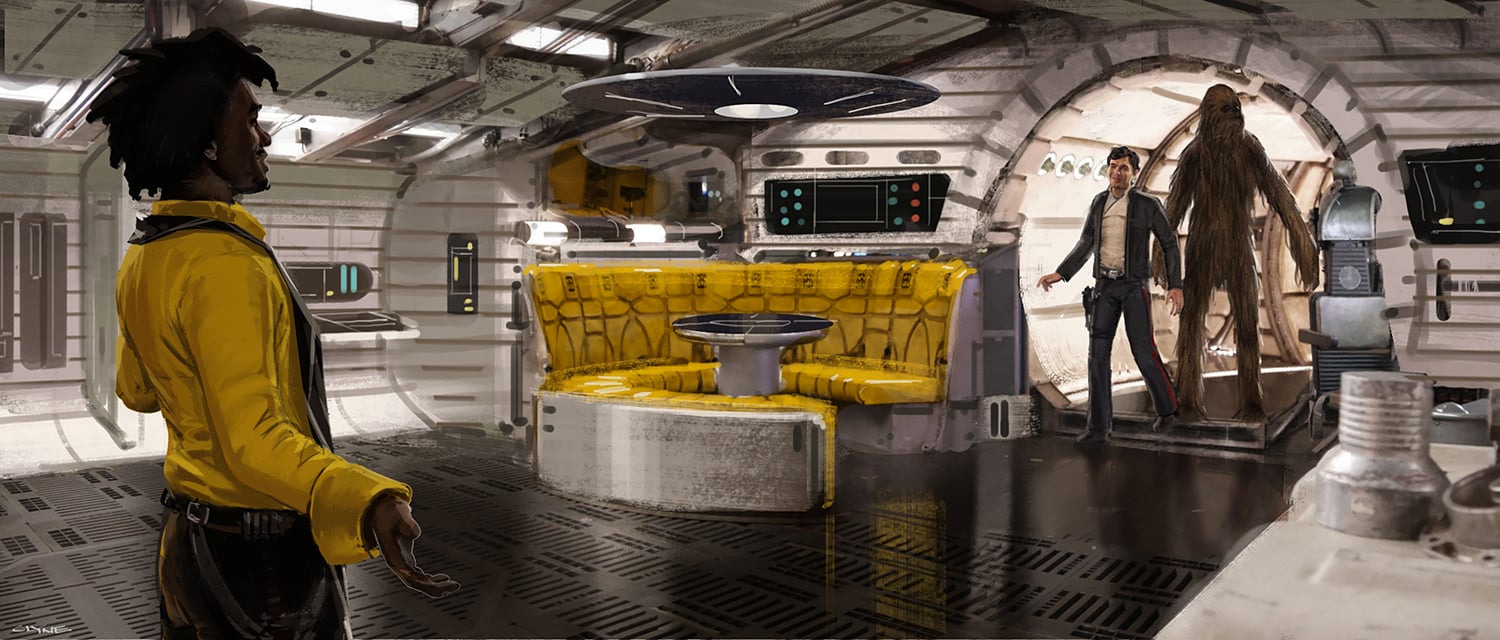 Over the course of last summer, Solo: A Star Wars Story joined a group of films that many people would never have predicted ANY Star Wars film would be associated with: a box office disappointment. There are a lot of opinions as to why this film didn't attract a wider audience, but the fact remains […]
Posted by
on
September 18th, 2018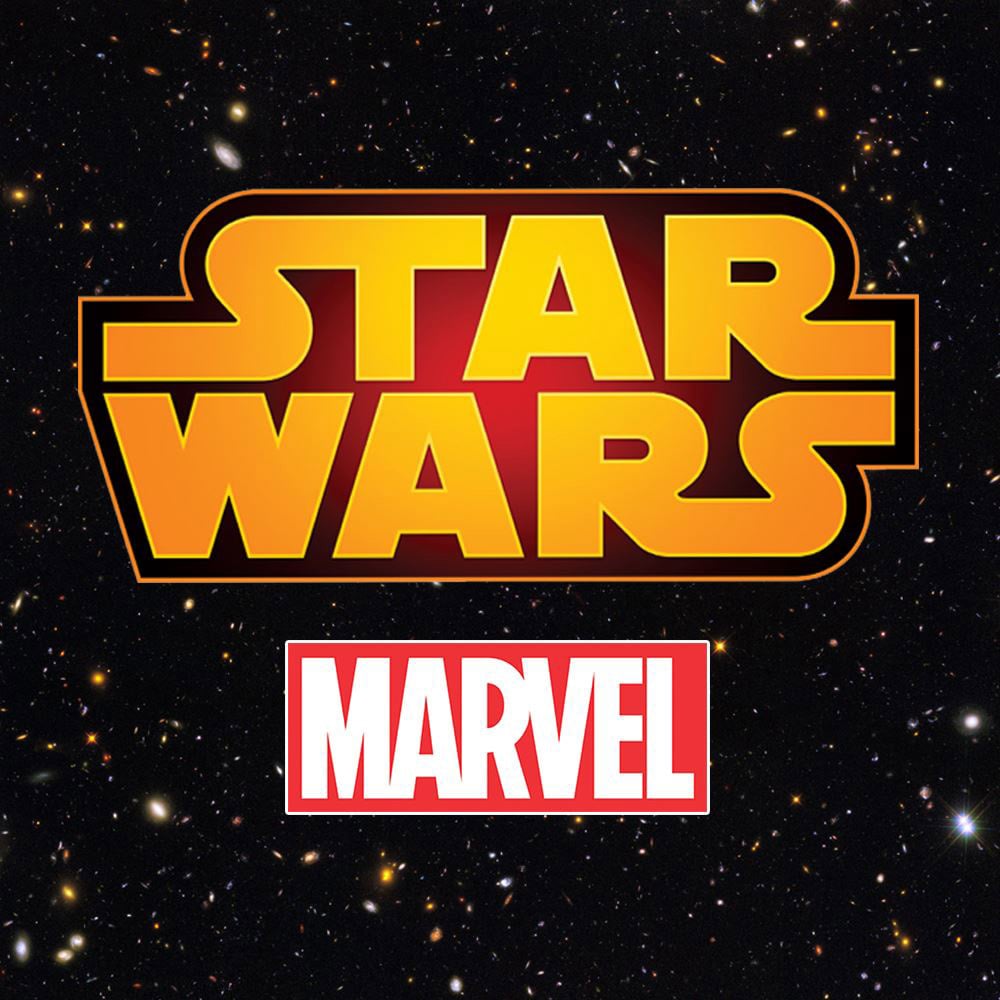 Marvel is about ready to launch a series of one-shots covering multiple eras of the Star Wars franchise, and they've shared the first image (which covers twenty-four characters from three separate eras) to entice readers with. Grant Davis (Pomojema)
Posted by
on
September 17th, 2018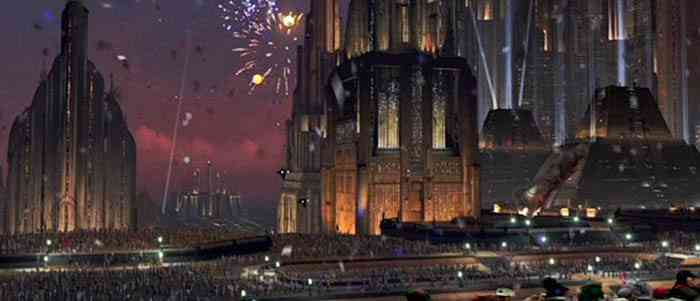 Star Wars author Jason Fry unearthed a long-hidden easter egg of his own creation on Twitter this morning, and it's kind of blowing our minds. The easter egg was born from the extended ending in the special edition of Return of the Jedi where we see a celebration montage after the fall of the Empire. […]