In a small bit of news concerning Star Wars: The Last Jedi, the planet name that the city of Canto Bight is located on has been revealed.
According to the packaging of a Canto Bight Police Speeder, the planet that is home to the extravagant city is known as Cantonica (via Reddit).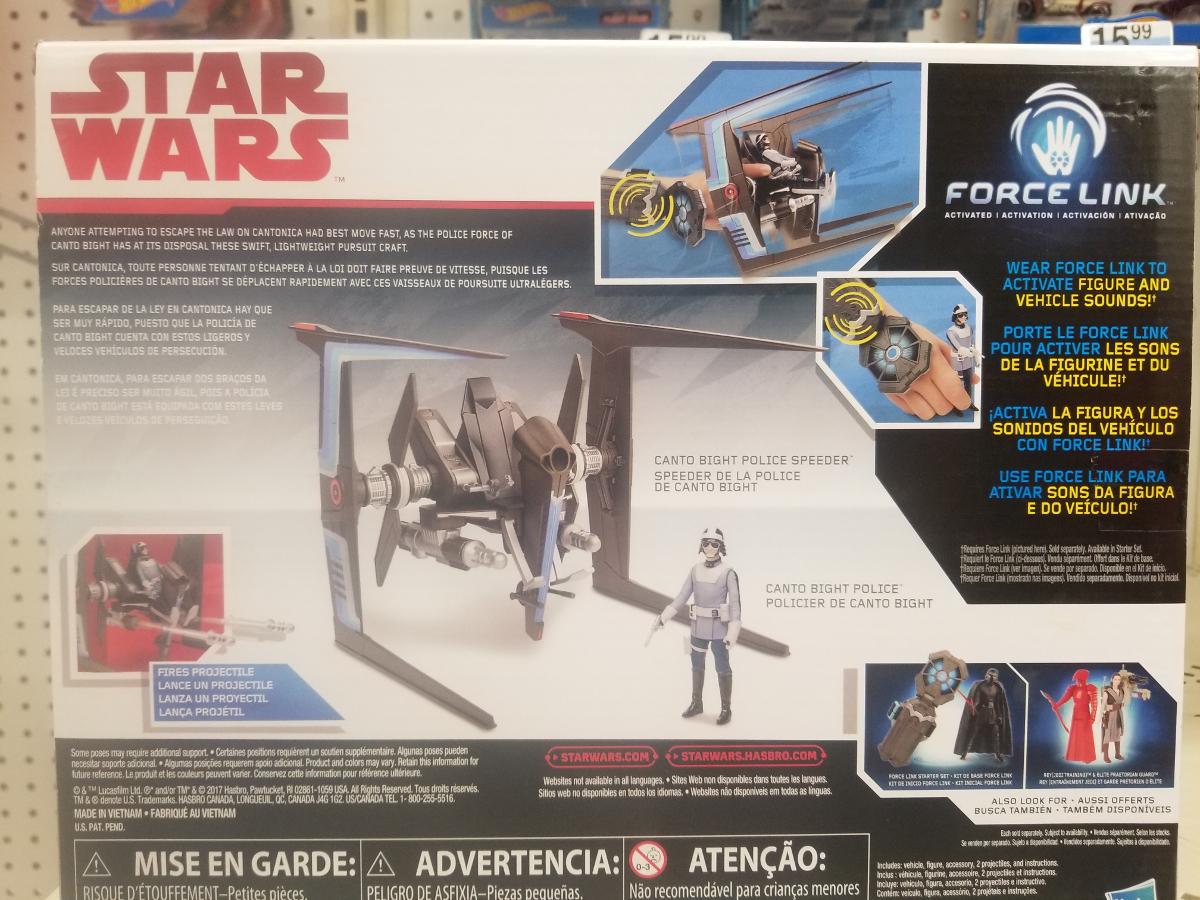 We've already covered what the packaging on this particular toy looks like from the front, so go here if you haven't already seen it. Hopefully, we'll learn of some other little nuggets of information before Force Friday next month.
Click HERE to check out and comment on this topic in our forum The Cantina