Star Wars: Secrets of the Empire Hyper-Reality Experience Coming to Disney This Year!
StarWars.com has revealed the release date for the upcoming "Hyper-Reality" feature set for release in Downtown Disneyland and Disney Springs at Walt Disney World later this year! The experience promises to "plunge fans into the Star Wars universe"!
Announced by Lucasfilm, ILMxLAB, and THE VOID, the experience will open later this year around the holidays:
Created by ILMxLAB, Lucasfilm's immersive entertainment division, in collaboration with THE VOID, it will open to the public at two new VOID Experience Centers at Downtown Disney at Disneyland Resort and Disney Springs at Walt Disney World Resort beginning this holiday season. Star Wars: Secrets of the Empire will allow fans to move freely in an untethered, social, and multi-sensory experience, including interaction with friends, fans, and Star Wars characters.
This doesn't sound like your run of the mill virtual reality, as it appears they have finally tapped into a technology that fully immerses all of your senses into a virtual world.  Star Wars: Galaxy's Edge theme park aside, this is another way for us fans to delve directly into the Star Wars galaxy!
"At THE VOID, we combine the magic of illusions, advanced technology and virtual reality to create fully immersive social experiences that take guests to new worlds," said Curtis Hickman, co-founder and chief creative officer at THE VOID. "A truly transformative experience is so much more than what you see with your eyes; it's what you hear, feel, touch, and even smell. Through the power of THE VOID, guests who step into Star Wars: Secrets of the Empire won't just see this world, they'll know that they are part of this amazing story."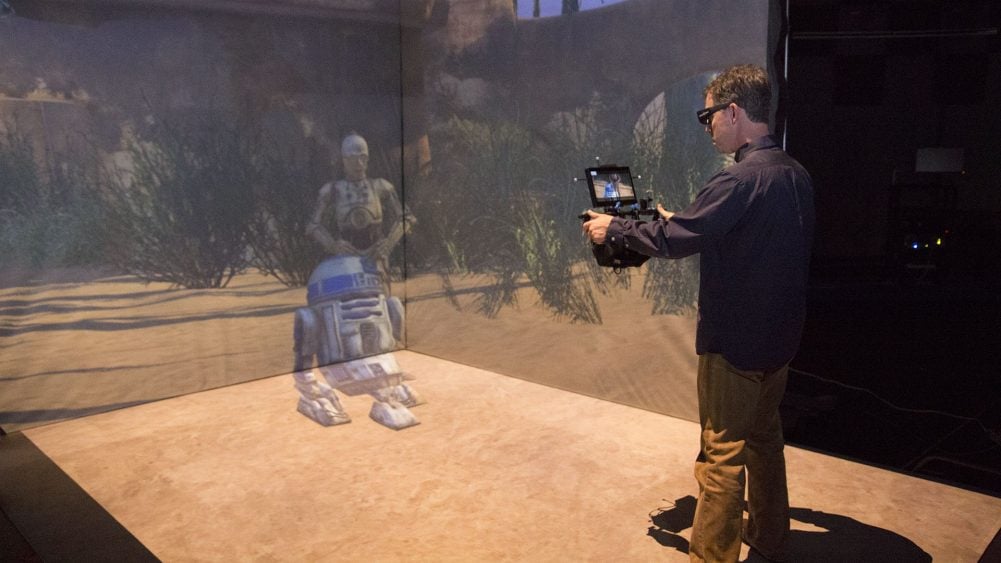 ILM and Lucasfilm has always been at the forefront of cutting edge visual and sound special effects, and it is great to know that even though they are under a new umbrella, a big Disney umbrella, the spirit of innovation and being ahead of the curve has never left!
"At ILMxLAB, we want people to step inside the worlds of our stories," explained Vicki Dobbs Beck, executive in charge of ILMxLAB. "Through our collaboration with THE VOID, we can make this happen as guests become active participants in an unfolding Star Wars adventure. By combining Lucasfilm's storytelling expertise with cutting-edge imagery, and immersive sound from the team at Skywalker Sound, while invoking all the senses, we hope to truly transport all those who experience Star Wars: Secrets of the Empire to a galaxy far, far away."
There will without a doubt be more revealed about this experience in the next few months before it opens, likely including some sort of 3D trailer and mini-documentary showcasing the VOID Experience Centers and all of the features it will provide!
What do you think about this news? Sound off in the comments below and be sure to head to the Cantina to talk about it!
John Hoey is the Lead Editor and Senior Writer for Star Wars News Net and the host of The Resistance Broadcast podcast
"For my ally is the Force, and a powerful ally it is."