UPDATE: Star Wars Rebels Review: Ghosts of Geonosis + Rebels Recon. What Did You Think?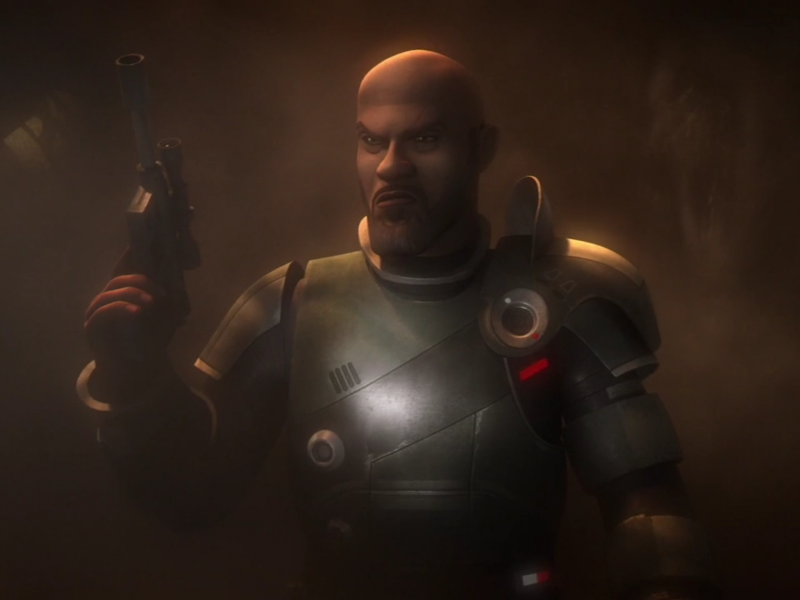 Rebels took a break for a number of weeks and in the meantime, Star Wars fans were treated to our first stand-alone film that strayed from the SKYWALKER Saga (that's right, you heard me) in Rogue One. Of course, Rogue One featured the Clone Wars veteran Saw Gerrera, and he makes his return to animated form in these episodes. Does his appearance offer anything interesting? Can this season of Rebels keep its momentum going after a solid outing in the first half of season 3? Read below to find out!
SPOILERS BELOW!!!!!!!
What worked for me: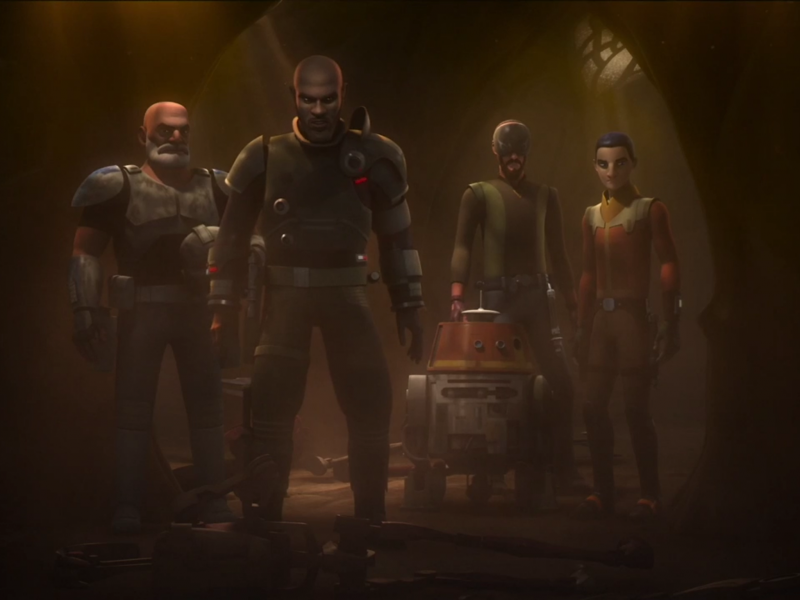 I can't talk about Saw Gerrera without mentioning Rogue One as well. I LOVED the character in the film and thought it was really cool that Forrest Whitaker returned to voice him. Maybe he likes being a part of the greater Star Wars canon? Maybe it's good money? Both?!?!??! Either way, it's awesome. Whitaker dialed back his raspy voice when compared to the film and it's obviously on purpose for something to come. Saw's overall design on the show is consistent with his design in Rogue One and it really translates well into animated form. For those wondering if Saw is still that unhinged Rebel radical…don't fear. It's there in plain sight and it's honestly disheartening. You can see Saw means well, but his life has been full of torment and anger, to which he has freely given himself over.
Saw doesn't play with throwing his weight around to the other Rebels and the seeds of being waaaaaay more extreme than the other Rebels are planted. I expected Kanan to take this guy out at one point, but in the end Ezra accused Saw of being no better than the Empire, which brought Saw to his senses. It was nice to see Saw have some heart, and I only want to see more of this character. He's unpredictable and a GREAT actor is backing him up. I'll take what I can get, but I would LOVE a comic series based on him and more appearances in animated form.
Geonosis and getting to the bottom of what's going on: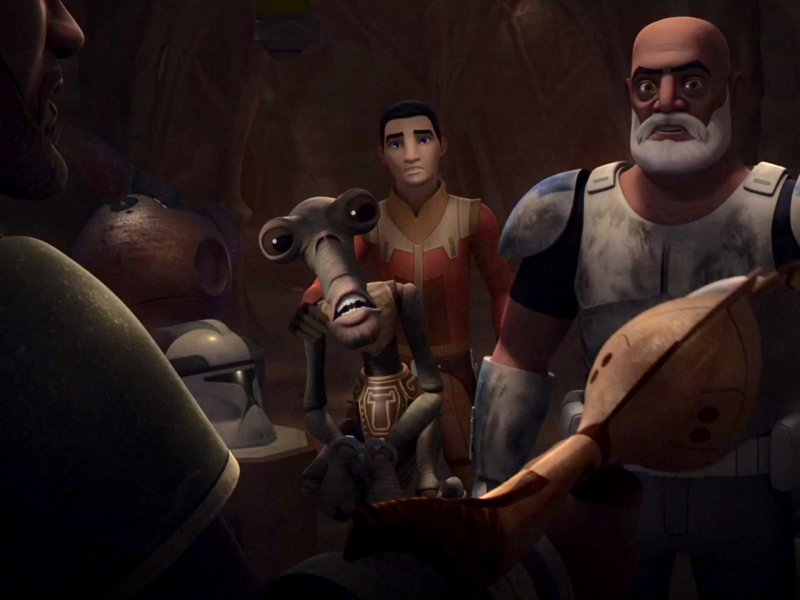 If you have read the Darth Vader comics, you might already know about the little survivors of Geonosis: a Queen giving birth to half-bug, half-droid babies….yeah, it was weird, but awesome (see below). Anyway, we don't get that in this episode, unfortunately, but we do get a survivor from Geonosis that shows up and tries to kill off our main characters. Saw has been tracking the bug and he knows that it has crucial information about the Empire. The end of the episode was, dare I say it, kind of disturbing with the way Saw was handling the situation.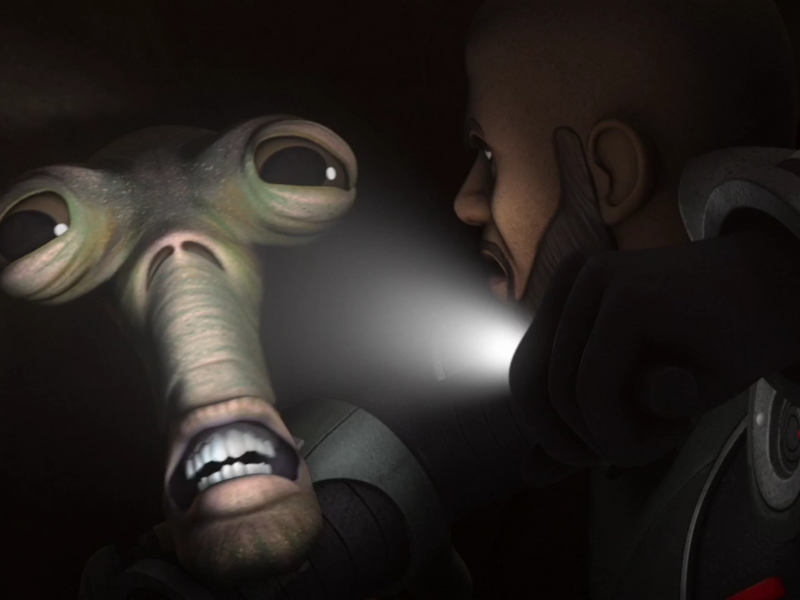 The bug tried to kill the rebels, and was successful in in killing Saw's team…the casualties of war, right? It was nice to see that the race of Geonosians haven't been completely destroyed, as the bug has the queen egg. Lord knows I love those Geonosian queens! I have to say, the animation for the Geonosian looked great. Rebels animation is just KILLING it this year in how sharp it looks. It can't go unpraised…speaking of that….
The atmosphere created in the show and overall animation: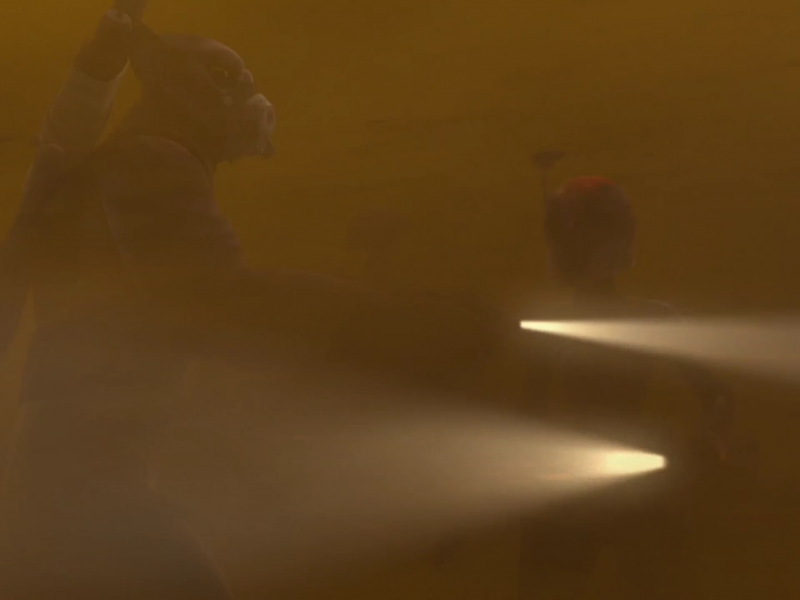 This episode did a great job of creating an unsettling atmosphere for most of the episode that kept it's mystery heightened. Hard to pull that off in an animated show for kids.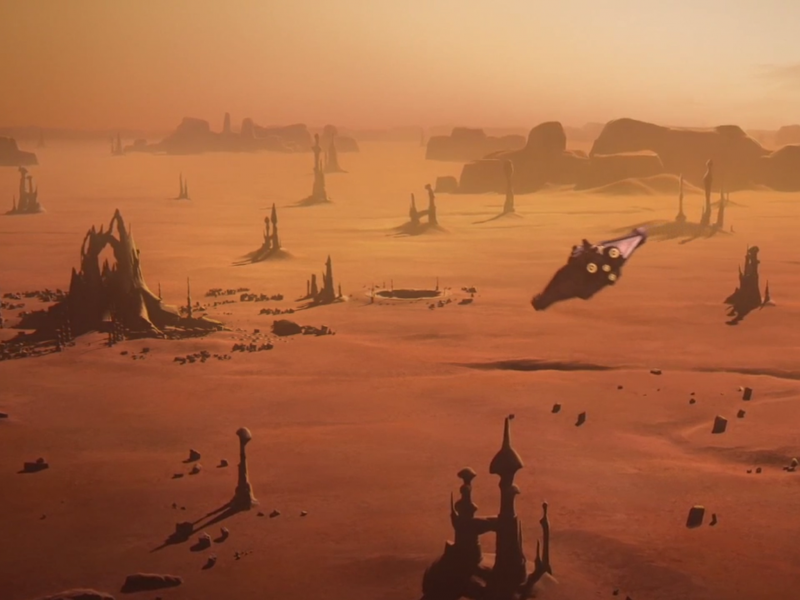 I found myself (once again) coming away really impressed by the landscape and animation of this episode. I know we haven't gotten a TON of different settings in Rebels, but shots like the one above look fantastic and it sure beats staying on Lothal 90% of the time.
What didn't work for me:
Nothing DIDN'T work for me. I really loved this two-part story!
Quick Hitters:
Steela….those who have seen the Clone Wars knows how much of a bummer this is.
New Troopers that don't show up in the other films so people can complain about it! Yay!!!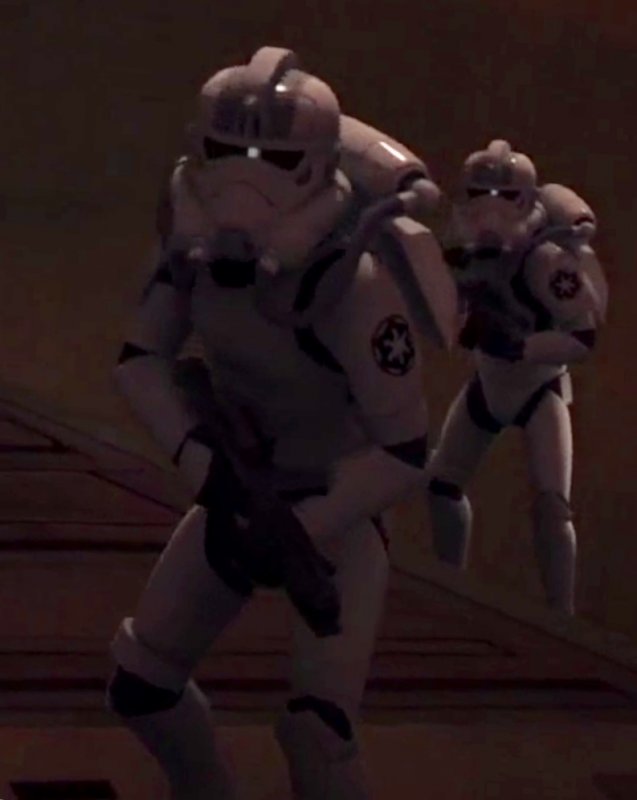 Look how nutty it would have been if Rebels went this route. Below are pics from the Clone Wars episode "Legacy of Terror" and Darth Vader issue 4:
I thought these episodes overall were a solid outing. We were given great characters, great atmosphere and an action packed ending. Rebels works best in hour-long chunks, IMO. I keep finding that my favorite episodes tend to be the ones that are essentially an hour long movie. I want more Saw Gerrera in this show. His uneasiness would be a GREAT addition to the series. Sadly, I doubt Whitaker would do that, but hopefully he's not opposed to showing up here and there.
As always, I look forward to reading your thoughts on this episode!
PS: You can check out my review on Rogue One with the Blaster Canon podcast, which is found on iTunes.
Paul
Follow me on Twitter @Hermann22
Follow my Star Wars podcast on Twitter @Blastercanonpod
Follow my Marvel podcast on Twitter @Marvelnews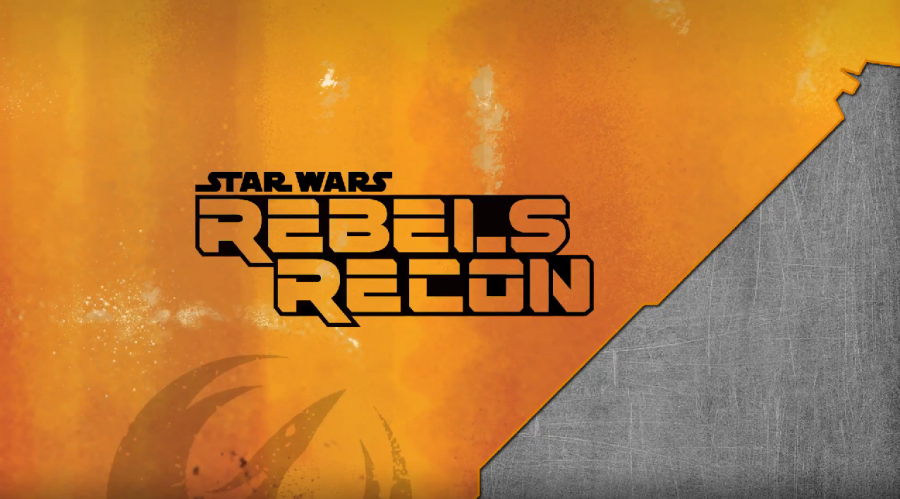 UPDATE!
Also the latest episode of Rebels Recon has been released. Tell us what you thought about the episode in the comments section and check out StarWars.com's new video Rebels Recon #3.11: Inside "Ghosts of Geonosis".