UPDATE! Playing Card Reveals First Real Look at Darth Vader from Rogue One!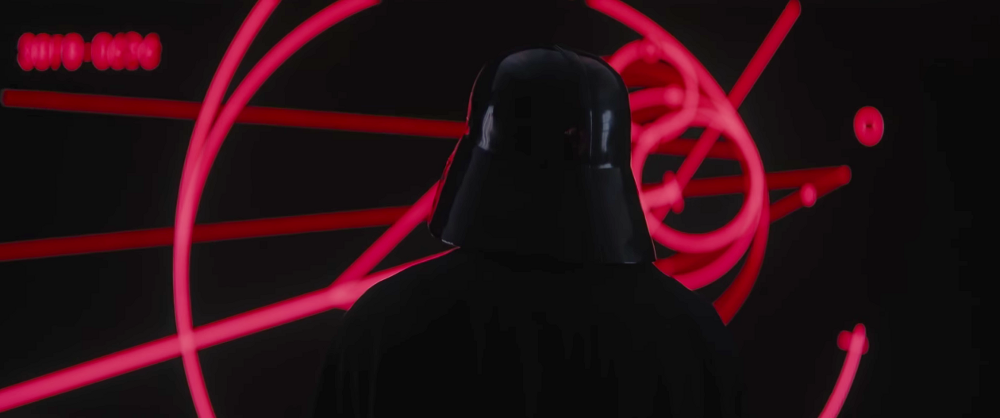 Our friends from CartamundiUSA have just revealed on Twitter their Rogue One line of playing cards. Surprisingly one of the cards features Darth Vader – our first look at the Dark Lord from Rogue One: A Star Wars Story! Read on for the details…
So far, all we have seen from Vader was his back from the last official trailer released a few weeks ago. Knowing that Rogue One takes place immediately before A New Hope, everyone expected that Vader's costume should be absolutely identical with the one they used in the original movie. But as it is with everything in the modern world, there are always some improvements that can be made to make the Sith Lord look …. better.
Here's Cartamundi's tweet with the new Rogue One playing decks:
COMING SOON! #StarWars #RogueOne #PlayingCards #GoRogue #cartamundi pic.twitter.com/18EA1YH62u

— Cartamundi USA (@cartamundi_usa) September 1, 2016
Here's a closer look: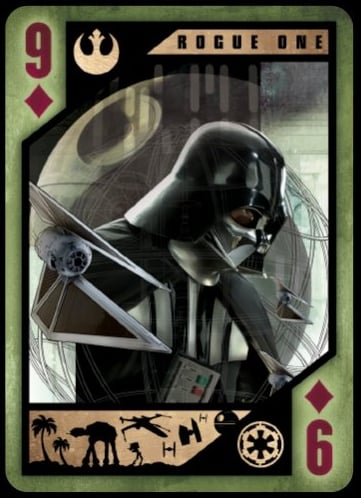 As you can see, there are not many differences from the original costume, but the helmet looks to me more like the one from TESB. Of course we can't jump to big conclusions just based on a playing card, but it's always nice to know that this is the real thing and this is exactly how Vader will look in Rogue One. We contacted Cartamundi to ask them if it is possible that this is an old render, but they assured us that this is from the Rogue One Style Guide, so it's absolutely legit!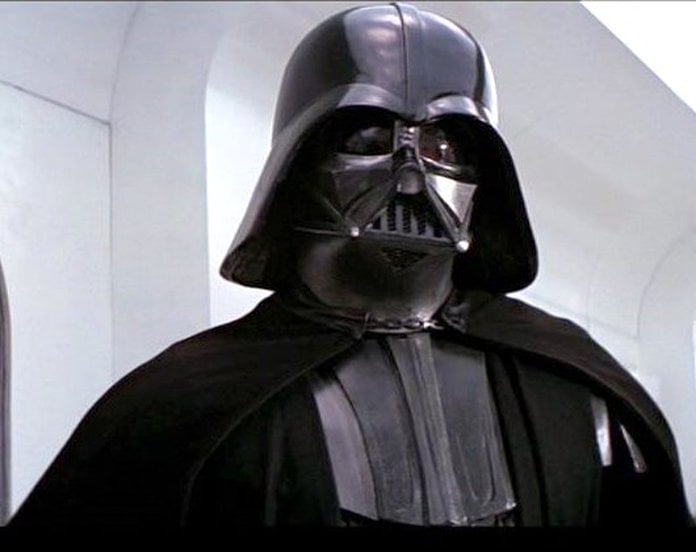 So what do you think? It's nice that they kept the red eyes from A New Hope, but is it just me or does the helmet look more like the one they used in TESB? Tell us your thoughts in the comments below.
UPDATE!
Some of our readers noticed that in the Rogue One playing card image, Vader has his shoulder armor over his inner cloak as it was in Revenge of the Sith.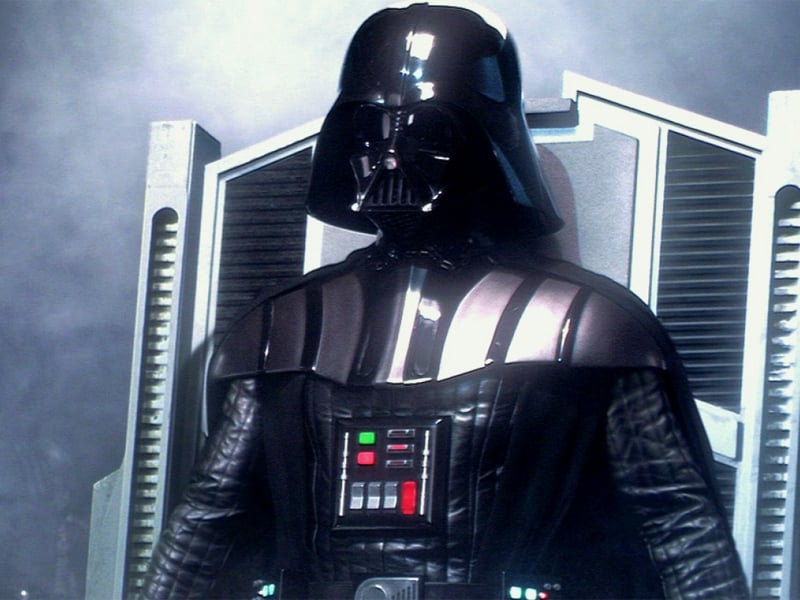 Now comes the question, "does it really matter"? I don't think so. Does he have to wear that armor the same way every single day? Who cares. And as I mentioned above, after all this is just a playing card. Pablo Hidalgo also shared his thoughts on the matter:
@JabbaJohnL I'd wait to see what it actually looks like in the movie.

— Pablo Hidalgo (@pablohidalgo) September 1, 2016
So while this is an official Rogue One render, still we can't be sure that this will be his appearance in the movie. We will find the answer to that in just 105 days!