Maul Takes On Kanan Jarrus in Collider's Movie Trivia Schmoedown
In honor of the 'Star Wars: Rebels' Season 3 Premiere (September 24th), the Collider duo Kristian Harloff and Mark Ellis (of the popular 'Schmoes Know' podcast) brought on a couple of very special guest contestants yesterday for their Movie Trivia Schmoedown. Hit the jump to watch Freddie "Kanan" Prinze Jr. and Sam "Maul" Witwer battle it out in a contest of good vs. evil.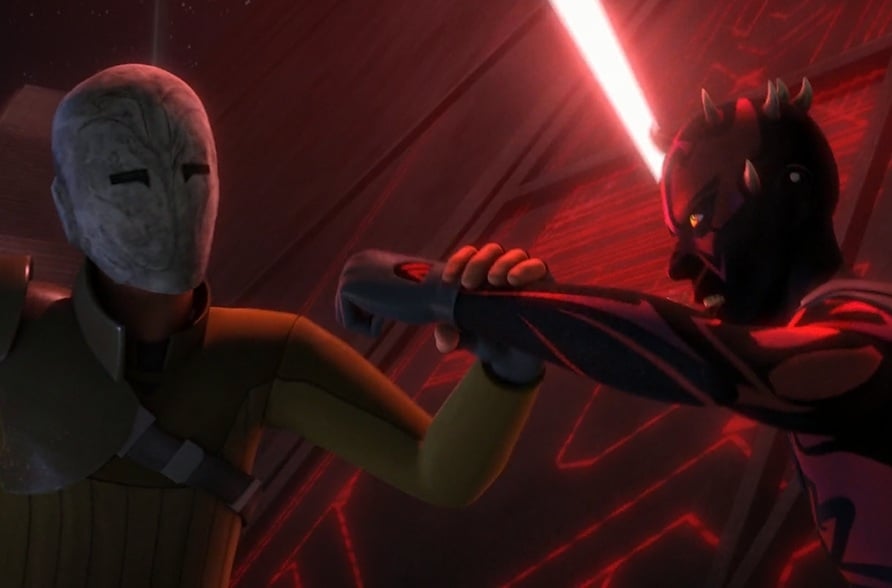 The contest categories cover general movie trivia, but as fate would have it (and since all is as the Force wills it), round two of the contest covers 'Star Wars' trivia.  See how your knowledge compares with the two actors and discover which is truly stronger – the dark side…or the light.
Source: Collider
Jordan Pate is Co-Lead Editor and Senior Writer for Star Wars News Net, of which he is also a member of the book and comic review team. He loves all things Star Wars, but when he's not spending time in the galaxy far far away, he might be found in our own galaxy hanging out in Gotham City or at 1407 Graymalkin Lane, Salem Center, NY.