Rogue One Flashback Scene Explains the Stormtrooper Toy Doll!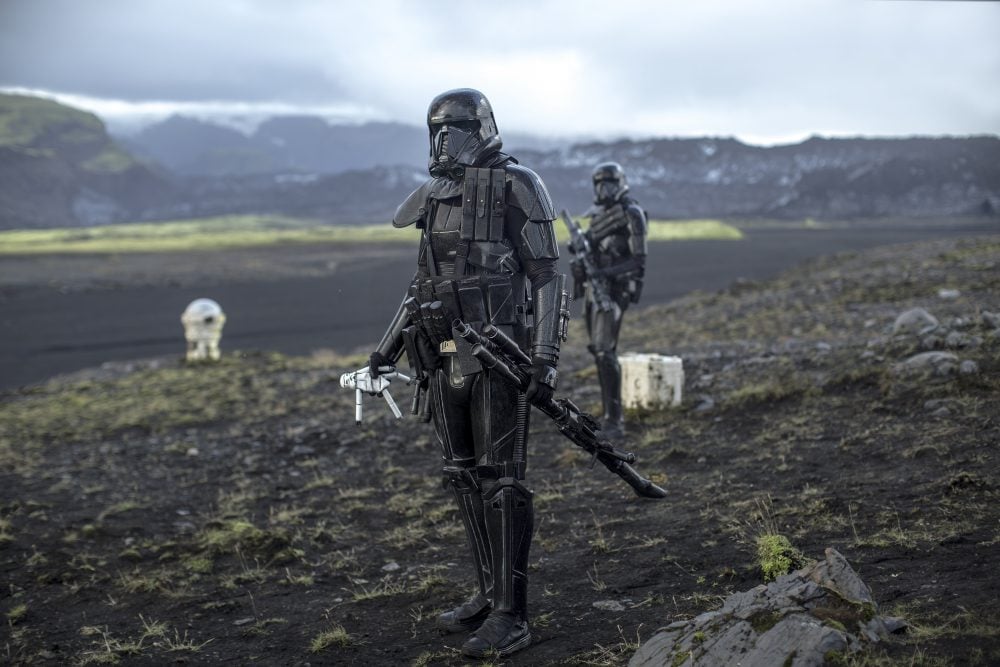 You probably remember that a few weeks ago during one of EW's articles on Rogue One, they revealed a very curious picture with a Deathtrooper holding a toy doll of a regular Stormtrooper in his hand. The picture looked out of place and many people were wondering what it could mean. It appears that the answer might have been in front of our eyes since Celebration Europe, and it  is more straightforward than expected.
POTENTIAL SPOILERS
I want to point out that perhaps many hardcore fans have already figured this out. I noticed this recently while watching the extended Rogue One BTS footage from Celebration Europe.
First, here's EW's quote regarding the image of the Deathtrooper holding a Stormtrooper toy:
In one of the more intriguing photos from Rogue One, we have this image of Deathtroopers prowling on a tundra. One of them is holding what appears to be … an action figure of sorts. The filmmakers didn't want to explain exactly what's happening here, but they confirm: yes, that's a Stormtrooper doll, a galactic version of a toy soldier. And it will have special significance in the story. (Decades later, an abandoned girl name Rey will also fashion a doll for herself — this one an X-wing pilot.)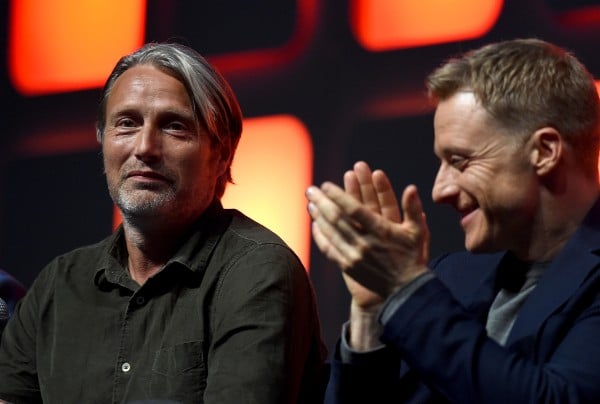 Also, we know from several interviews with Mads Mikkelsen that he is portraying Jyn Erso's father. Back in April he revealed to Standard.co.uk that he plays her dad when she's younger, and that the movie jumps back and forth in time. This is actually the first official confirmation that Rogue One will be the first Star Wars movie to feature a flashback scene (Rey's forceback vision from The Force Awakens is not a traditional flashback).
As I said, recently I've watched the BTS Rogue One footage again, and noticed some brief shots that are most likely part of the flashback scene, which also could explain the strange picture with the Stormtrooper toy. Of course, this should be considered speculation at this point, since there is nothing to confirm it.
This flashback scene happens on the planet with black soil. The scenes from this planet were shot in Iceland with Mads Mikkelsen, who was spotted there.
Below are several screenshots from the black soil planet that I've taken from the various Rogue One footage that has been released so far, and tried to arrange them chronologically in the flashback:
From previous reports we know that Galen Erso (Mads Mikkelsen) was a scientist with some significant involvement in designing the Death Star.
First, we have an establishing shot of the place where Galen lives. Perhaps that's him in the image below. He is waiting for someone: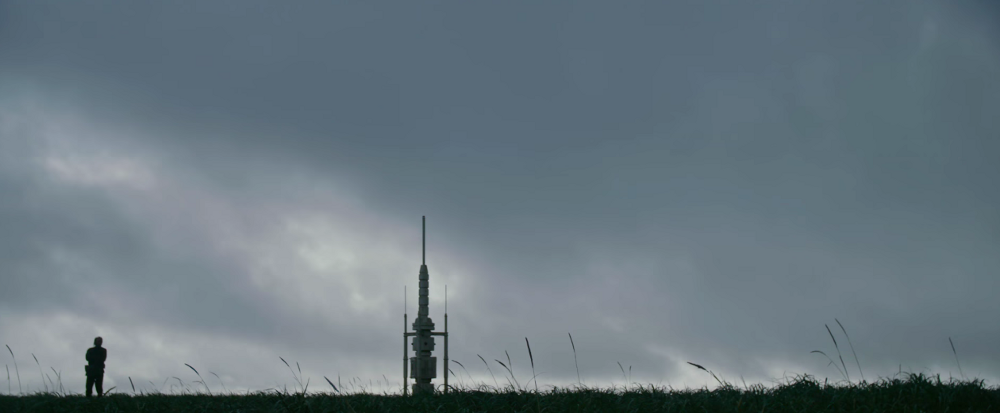 Next we have a shot of a squad of Deathtroopers marching through the same field: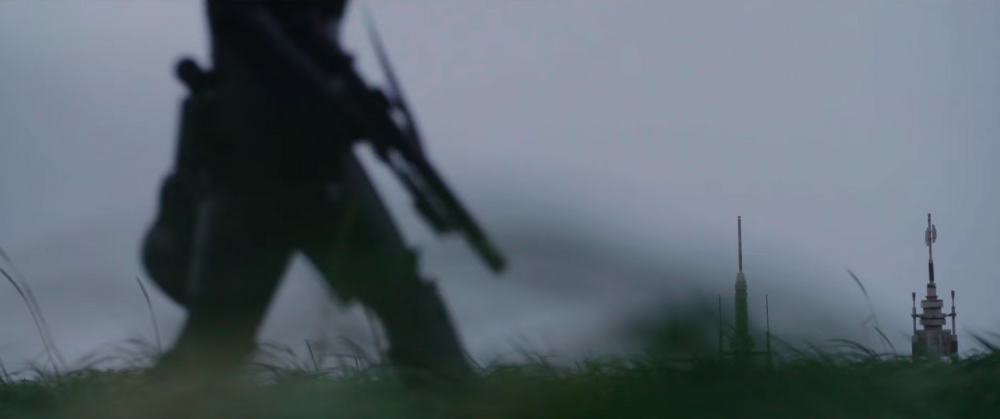 Next we see that the troopers are marching towards Galen. The person who leads them seems like a younger version of Director Krennic or just a random lower rank captain: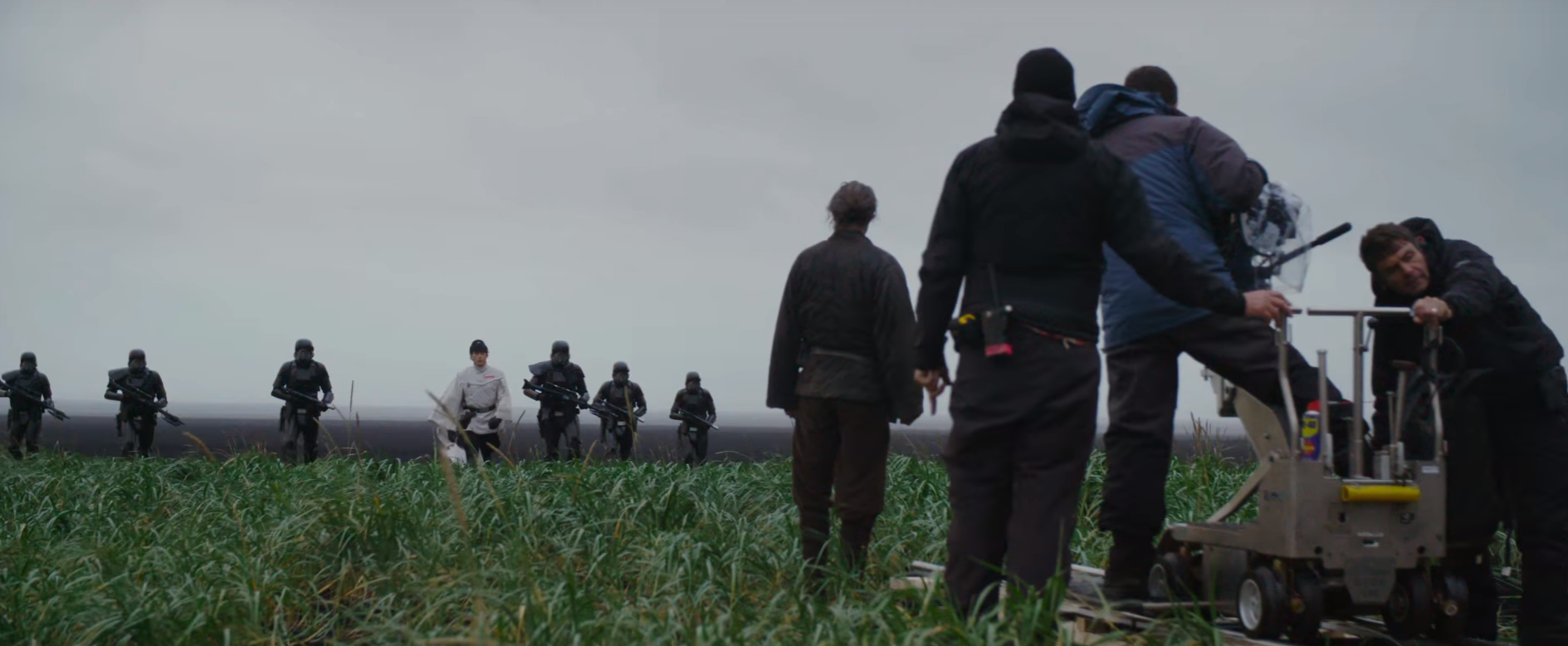 Galen knows that they are here for him, but he is calm, because he had just sent his daughter away and he hopes she will be safe.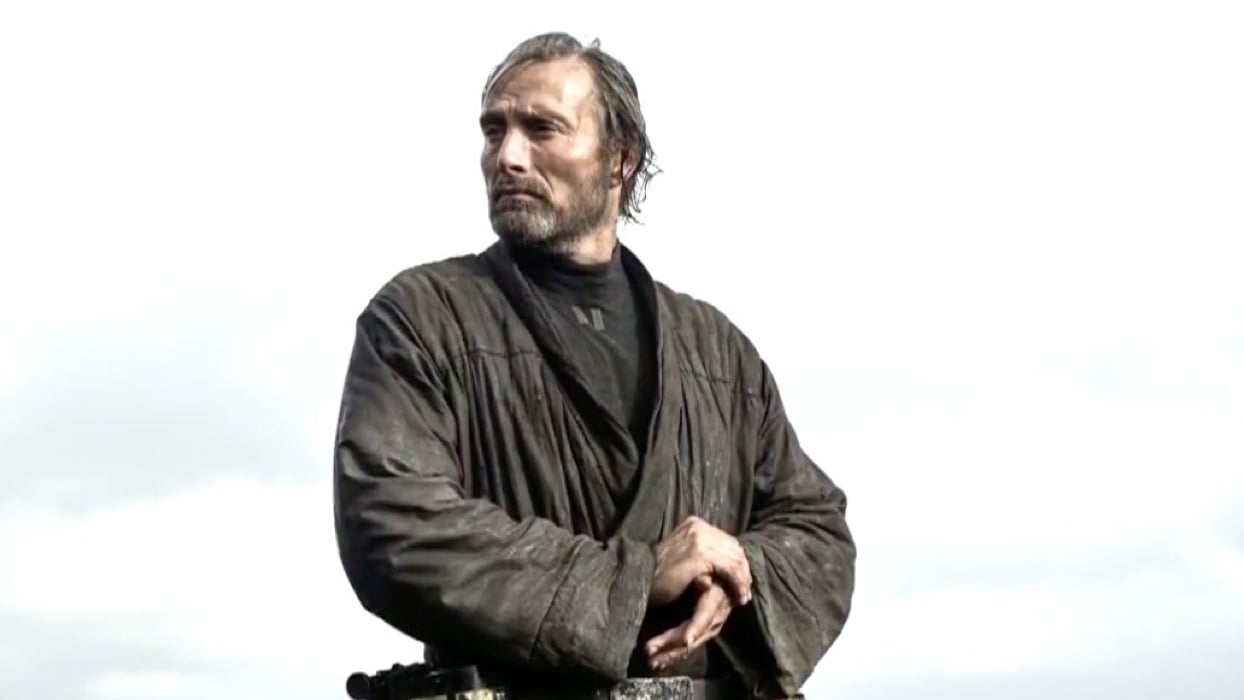 The BTS footage showed us a brief glimpse of a young girl running on the same terrain. My guess is that Galen is calmly waiting for the troopers, because earlier he told his daughter to run from here and never return. We know that Jyn was living alone since she was 15. So this is probably 15 year-old Jyn running to save herself from the Deathtroopers.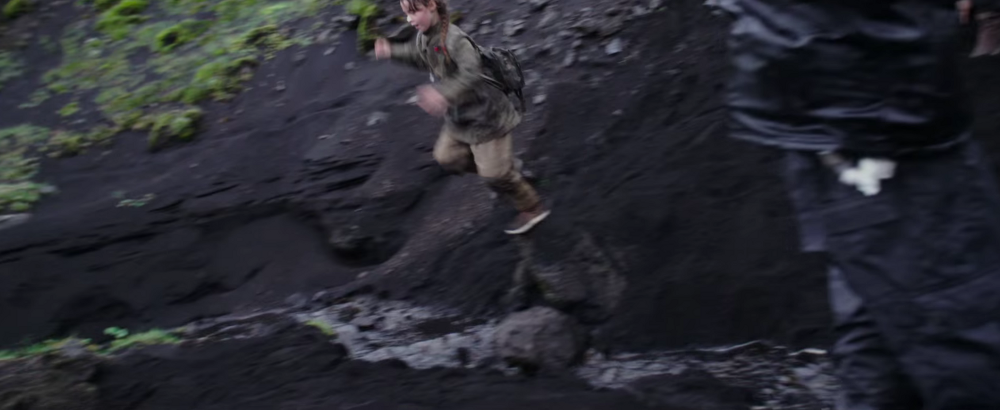 Next the Deathtroopers capture Galen and among everything they find in his homeplace is his daughter's favorite toy – a Stormtrooper doll!
They realize she should be somewhere around and try to find her/chase her. But she manages to escape.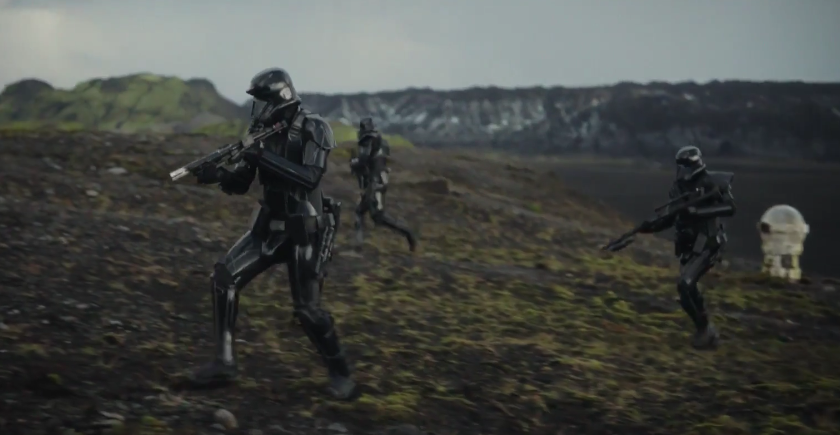 And finally, the Deathtroopers burn Erso's home (or where they find him) but Jyn is safe.
We know that the last image takes place in the same scene because of the familiar elements in it. We see a similar moisture vaporator in the first image of this sequence as well. Also the scattered white elements (what might these be) match with the ones we've seen from the Extended BTS footage: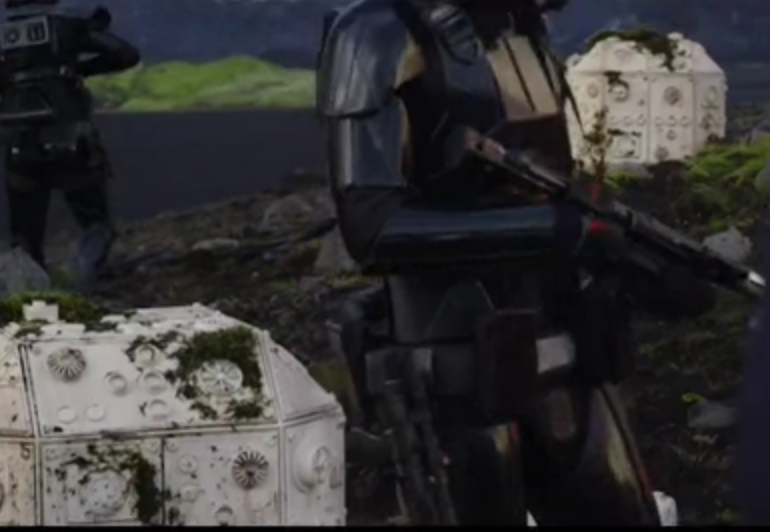 Again, this is just my interpretation of how this scene would run. Another possibility is that young Jyn is hiding in their home and when the Deathtroopers find the toy, they find Jyn as well. Then she manages to escape and run for her life. Of course I might be completely wrong, but I think it's pretty clear that this is the flashback scene that Mads hinted at in the interview above.
We also know that Galen will meet Jyn in the present as well. The actor revealed that he spent lots of time filming with Felicity Jones. The rumor is that after seeing what he created he had second thoughts and now needs the help of the rebels. The international Rogue One trailer from yesterday confirms that. It is not clear if we will see the black soil planet only in the flashback scene. We will have to wait until December to find out about that.
What do you think? Would you arrange the screenshots with the flashback differently? Do you think this Stormtrooper doll is Jyn's? Tell us your thoughts in the comments.
Here's the extended Rogue One BTS reel in case you missed it. It has just a few new shots:
Off-Topic Note: Since the planet with black soil is featured in a flashback, this means that the name of the planet is not Eadu as one of the possibilities that we discussed in this report (unless they go back to this planet in the present). Most likely Eadu is the name of the city that Cassian and Jyn visit on Jedha. This makes even more sense, especially after we've learned that Jedha is in permanent winter, explaining Cassian's clothes.