Adam Driver and Harrison Ford Hand-Signed Star Wars Signature Collectibles Available for Pre-Order Now!

Our friends from celebrityauthentics.com have just launched the Pre-Order for both Adam Driver (Kylo Ren) and Harrison Ford (Han Solo) with over 50 items, each personally hand-signed by the two actors, and cast members from both the original Star Wars Trilogy and The Force Awakens. Read on for the details…
These will be among the most sought after autographed items of 2016 and will be available in very limited quantities, selling on a first come, first served basis. Only a deposit is required at the time of ordering with the balance due prior to shipment.
Celebrity Authentics' previous signing with Harrison Ford sold out in record time and they are pleased to offer this unprecedented selection and opportunity for fans.
Here are a few highlights about the signing:
This will be Adam Driver's first career signing.
Over 50 items will be offered autographed by Ford, Driver and both the Cast of both Star Wars The Force Awakens and the original Trilogy.
Items include photos, posters, statues, comics, lightsabers, helmets and blasters.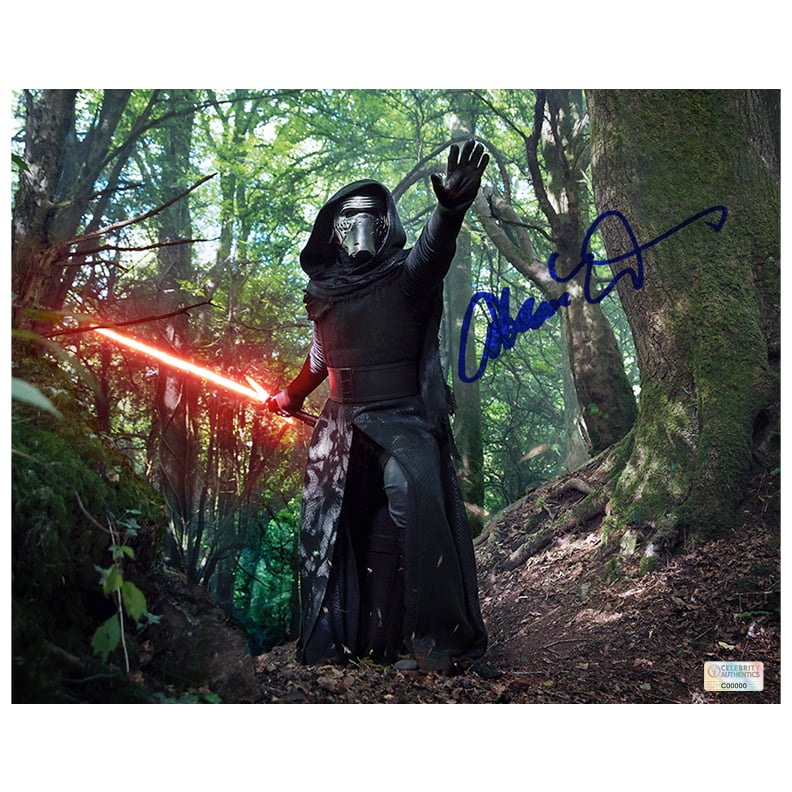 A wide selection of Ford autographed Indiana Jones items will also be offered.
Fans may send-in their personal items to be signed by Mr. Driver.
Dedication and Personalization requests will be accepted by Mr. Driver at no additional charge.
Each item is Authenticated with a Celebrity Authentics serial-numbered and tamper evident Hologram.
Every item also includes a Certificate of Authenticity featuring a picture of the actor signing.
Items will be sold on a first come, first served basis.
A deposit of approximately 25% is required at the time of ordering, balance due prior to shipment.
Driver product scheduled to ship October, 2016.
Ford product scheduled to ship December, 2016.
You can pre-order an item by your choice HERE.