How Steven Spielberg is Lending a Hand to the Star Wars Film Franchise
Legendary director Steven Spielberg is playing a huge part in helping re-build the Star Wars franchise without even officially being a part of it. Read on for more.
Steven Spielberg sure seems to be playing a card or two in the continuing success of the Star Wars universe, all without even directing or producing a single episode. It was Spielberg who recently had a hand in discovering Alden Ehrenreich, the actor who was just cast as the young Han Solo for the untitled Star Wars spinoff. Spielberg was so impressed that he invited Ehrenreich to the Amblin offices to meet with Francis Ford Coppola, and his career was off and running.
The long time writer, producer and director also played a hand in Lucasfilm's President Kathleen Kennedy and her decision bringing in J.J. Abrams to the director's chair for Star Wars: The Force Awakens.
In an interview with The Hollywood Reporter, Spielberg weighed in on how he factored in on the Abrams signing for 'The Force Awakens'. It seems that the power of suggestion may have went a long way to helping kick start a dormant Star Wars film franchise.
"I brought J.J.'s name up. I thought J.J. would be the best person to direct Episode 7 and I called J.J. and said 'Would you do it if it was offered to you?' He said, 'I would but my wife won't let me 'cause she doesn't want me to restart any more franchises.' But I went to Kathy and asked if I could get J.J. to say yes to this would you consider it? Kathy said 'Are you kidding? Of course I would. But why would J.J. do Star Wars; he's already done Mission Impossible and Star Trek.' So I take Katie Abrams and J.J. to dinner that night to Giorgio with my wife, Kate, and right in front of Katie Abrams I popped the question. I said to Katie, 'I think there's a chance that J.J. could direct Star Wars. What do you think of that?' And Katie turned to J.J. and said, 'That would be amazing. Really?' And I went outside the restaurant, picked up my phone, called Kathy and said, "When can we meet with J.J.?" And that's how the whole thing began."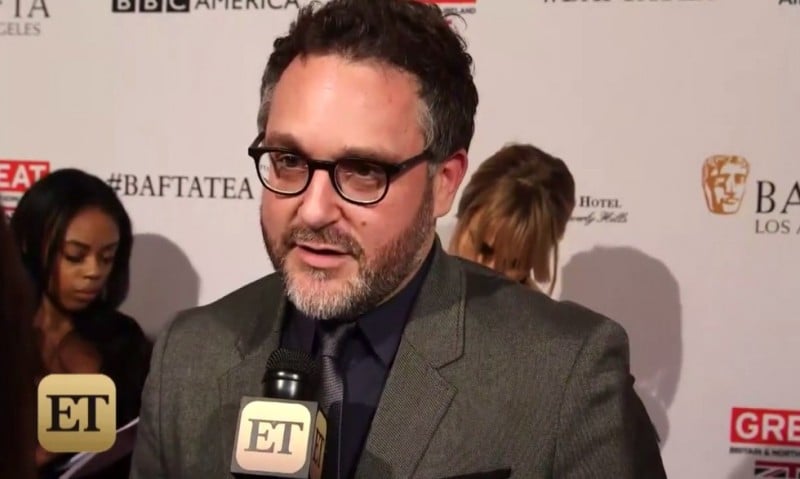 Knee deep in producing his latest films, Ready Player One, Transformers: The Last Knight and the untitled sequel to Jurassic World, Spielberg is a busy guy these days. Even with his daunting schedule over the past few years, it seems he may have unknowingly played a small part in bringing Colin Trevorrow to the table for Star Wars: Episode IX. While this connection may seem to be a little far fetched, one has to think that perhaps Kennedy pays attention to those old masters of cinema in people like Spielberg.
"You've got to pick the right directors, and that's what Kathy has done so brilliantly on the Star Wars series. Rian Johnson and Colin are the two best directors who could be doing Episode 8 and 9. And that's the whole key." Spielberg said.
That old master will be teaming up with Kennedy and Harrison Ford in the next Indiana Jones sequel expected to hit theaters in 2019. The three-time Oscar winner is excited about the future of the Indiana Jones franchise and all its possibilities. Perhaps, the new Indy movie will prove to be the next blockbuster smash that 'The Force Awakens' was for Disney. With Spielberg involved, anything is possible.
Rian Johnson's Star Wars: Episode VIII will arrive in theaters December 15, 2017, followed by Colin Trevorrow's Star Wars: Episode IX in 2019.
Source: THR