J.J. Abrams Teases More Deleted Scenes from Star Wars: The Force Awakens in the Future!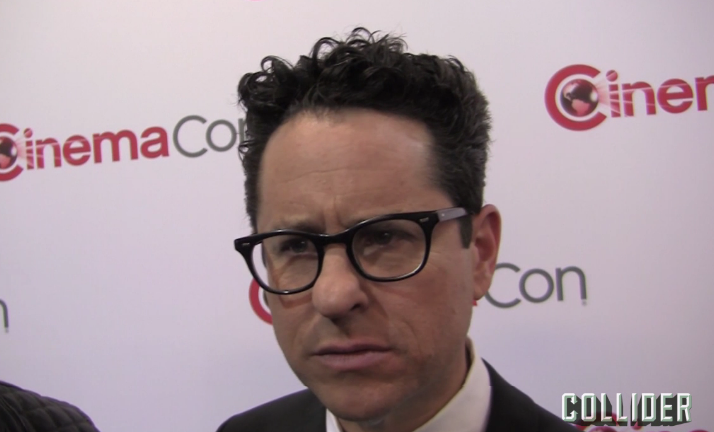 A few months ago while speaking to Collider, J.J. Abrams revealed that The Force Awakens had at least a dozen deleted scenes, which running time was around ten to twenty minutes. After the Blu-ray was released 10 days ago, many fans noticed that the release had only a few scenes withthe total running time of less than 4 minutes. Now Collider caught up with Abrams at CinemaCon and decided to follow up with The Force Awakens director about the deleted scenes…
From Collider:
When asked if there are any more deleted scenes on the way, Abrams replied:
J.J. ABRAMS: I think there are going to be some more that are going to be available online, but I don't know when that's going to happen. But there are some others.

SIMON PEGG: Most of them feature me, funnily enough. There's a whole story featuring Unkar. Like him opening his shop—

ABRAMS: There is, actually.
Did Disney say "We're going to have an ultimate box set and we want to save five minutes for that box set after Episode 9?"
ABRAMS: No, Disney's been amazing. There's been no nefarious or weird, "Let's hold things back for the fans," but there will be other deleted scenes that will be available for those who wish to see them.
Please enable Javascript to watch this video
You probably remember at least several scenes that we know exist and were not included in the Blu-ray release. One such scene is Unkar Plutt appearing in Maz Kanata's castle.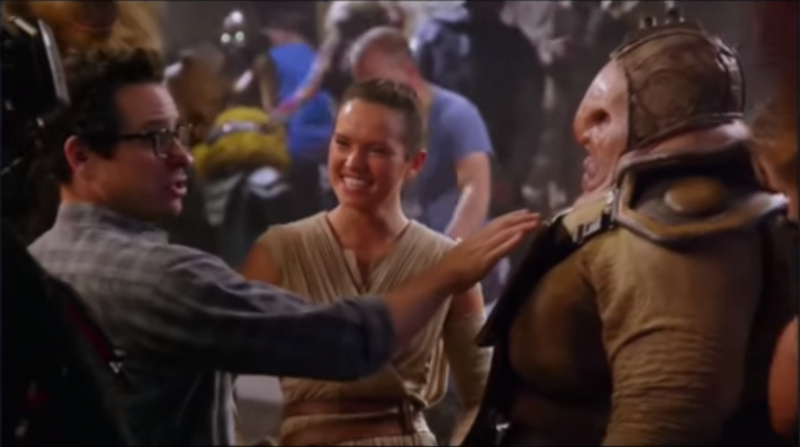 As you know The Force Awakens 3D Blu-ray will be released later this year. Probably we will have some extra deleted scenes for this release, or maybe they will save it for the box release after Episode IX?