J.J. Abrams Talks Star Wars: The Force Awakens, the Connection with Episode VIII, John Williams, the Cast and More!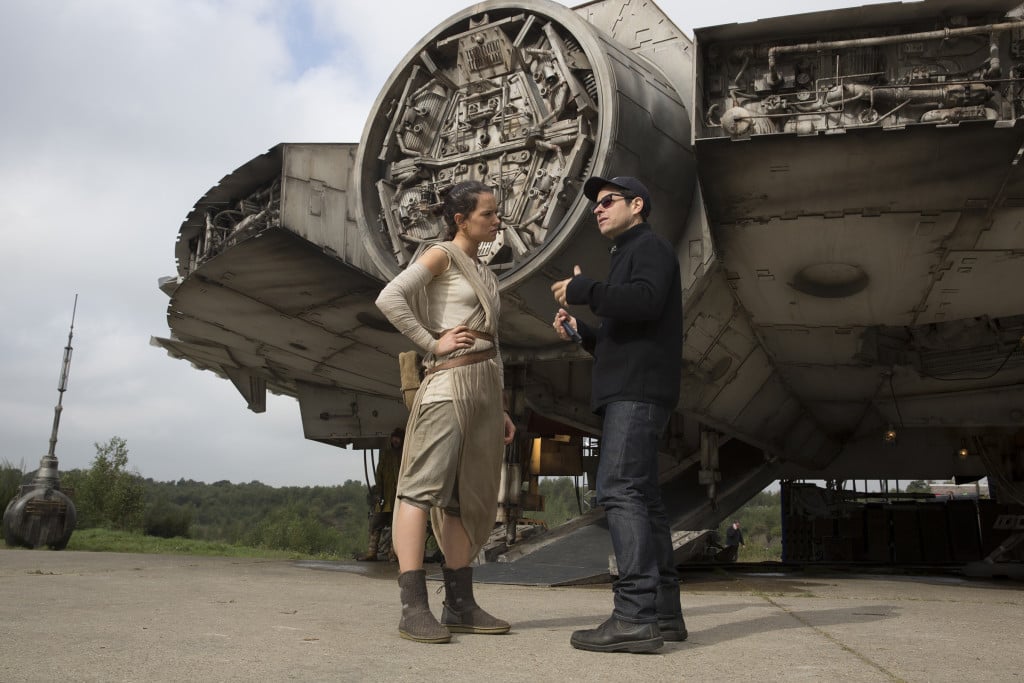 Wired magazine sat down with director J.J. Abrams to talk about the challenges of directing a Star Wars movie, what are the connections with Rian Johnson's Episode VIII, John Williams, the new cast and much more…
Excerpts from Wired:
Wired: How are you feeling? It seems like only yesterday you were announced as the director of Episode VII.
J.J. Abrams: Good! It's a crazy thing, right? I can't wait for people to see the movie. We've been baking this cake for a long time, and now it's time to serve it.

Wired: How much of The Force Awakens is geared toward welcoming people back to the Star Wars franchise versus starting something completely new? How do you strike a balance between those two imperatives?
J.J. Abrams: We wanted to tell a story that had its own self-contained beginning, middle, and end but at the same time, like A New Hope, implied a history that preceded it and also hinted at a future to follow. When Star Wars first came out, it was a film that both allowed the audience to understand a new story but also to infer all sorts of exciting things that might be. In that first movie, Luke wasn't necessarily the son of Vader, he wasn't necessarily the brother of Leia, but it was all possible. The Force Awakens has this incredible advantage, not just of a passionate fan base but also of a backstory that is familiar to a lot of people. We've been able to use what came before in a very organic way, because we didn't have to reboot anything. We didn't have to come up with a backstory that would make sense; it's all there. But these new characters, which Force is very much about, find themselves in new situations—so even if you don't know anything about Star Wars, you're right there with them. If you are a fan of Star Wars, what they experience will have added meaning.
Wired: You mapped out the story with Lawrence Kasdan, who cowrote The Empire Strikes Back and Return of the Jedi. He said recently that his own life experiences—and the span of time not working on Star Wars—readied him to work on this film. Were there moments from your life or your own work from which you drew inspiration?
J.J. Abrams: I tried to not forget the mistakes I'd made, but I also tried to focus on things that I find inspiring about cinema. I asked questions like "How do we make this movie delightful?" That was really the only requirement Larry and I imposed on each other: The movie needed to be delightful. It was not about explaining everything away, not about introducing a certain number of toys for a corporation, not about trying to appease anyone. This has only ever been about what gets us excited.

Wired: One thing I know about you is that you love a mystery. You love to surprise an audience. How have you felt about those teasers—about revealing parts of the movie, necessarily talking about and marketing it, versus allowing the story to unfold on your terms?
J.J. Abrams: I give credit to, and frankly surprisingly so, the incredible people at Disney, especially Alan Horn [chair of Walt Disney Studios] and Bob Iger [Disney CEO]. Bob's been unbelievably collaborative and supportive of this entire process. When it came to marketing, I was expecting Disney to want to put out an overabundance of material. But they've been incredibly reluctant to do that. They want this thing to be an experience for people when they go to see the film. And I'm grateful for that.
There's a really positive side to keeping quiet. You can protect the audience from spoilers or certain moments that, in a way, obviate the movie experience. But on the other hand, you risk being seen as coy or as a withholding shithead. That's never my intent. Because Lucasfilm has been so engaged with the fans and so forthcoming about what they're doing, it would have felt oddly inconsistent to not show anything until just before the movie came out. I actually personally pushed to have a teaser come out a year before, just because it felt like, as a fan of Star Wars, if I could see even the littlest thing I'd be psyched a year out. Why not? So we did.
But I don't want to destroy too many illusions. We're walking a tightrope. If you fall on one side it's no good, because we're showing too much. If you fall on the other side it's no good, because we're not showing anything and we look like arrogant jerks.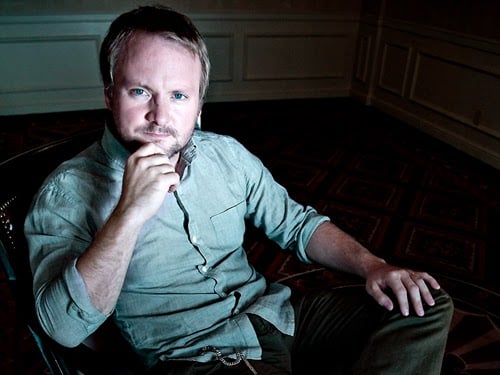 Wired: You can see how the universe gets so big so quickly, first toys and games and then Episode VIII and IX, with directors Rian Johnson and Colin Trevorrow coming aboard. I know VIII is Rian's movie, but you've no doubt created story questions in Episode VII that have to be addressed. Do you know how the answers play out? Or are those moments still unspooling?
J.J. Abrams: The script for VIII is written. I'm sure rewrites are going to be endless, like they always are. But what Larry and I did was set up certain key relationships, certain key questions, conflicts. And we knew where certain things were going. We had meetings with Rian and Ram Bergman, the producer of VIII. They were watching dailies when we were shooting our movie. We wanted them to be part of the process, to make the transition to their film as seamless as possible. I showed Rian an early cut of the movie, because I knew he was doing his rewrite and prepping. And as executive producer of VIII, I need that movie to be really good. Withholding serves no one and certainly not the fans. So we've been as transparent as possible.
Rian has asked for a couple of things here and there that he needs for his story. He is an incredibly accomplished filmmaker and an incredibly strong writer. So the story he told took what we were doing and went in the direction that he felt was best but that is very much in line with what we were thinking as well. But you're right—that will be his movie; he's going to do it in the way he sees fit. He's neither asking for nor does he need me to oversee the process.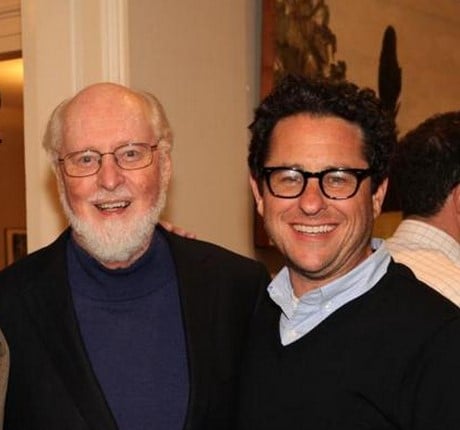 Wired: So: John Williams!
J.J. Abrams: Oh my God! First of all, forget his talent and his achievement. As a person, he's the guy you want to know more than anyone. He is the sweetest soul I've ever met. He's like this jazzman who became one of the greatest composers of all time. He literally calls you "baby"! Like, "Hey, baby." He calls me "J.J. Baby." I waited all my life to meet someone who would call me that!
He works in pencil. You go to his home and listen to him play notes on the piano, and while you're listening, you extrapolate what it will be like when you hear the melody with an orchestra. It is unforgettable, a truly miraculous thing to behold. He has every one of his scores leather-bound. I was like, "Do you mind if I …?" He goes, "No, go ahead!" So I pulled out the Jaws score, and sure enough, there it is, in pencil on paper: baaaa-bum, baaaa-bum. You're like, "Well, that's what he wrote!" It's as if you're hanging out with Mozart, who happened to score your favorite movies.
I know everybody knows this, but when you actually think about what he's composed, it is as important as any work ever done on any of those movies. When you think about Superman and Raiders and Jaws and Close Encounters—which came out the same year as Star Wars—and then the Harry Potter movies? He is just superhuman. It's unbelievable that he is as brilliant and yet as modest as he is. It's just an amazing thing to get to know that guy.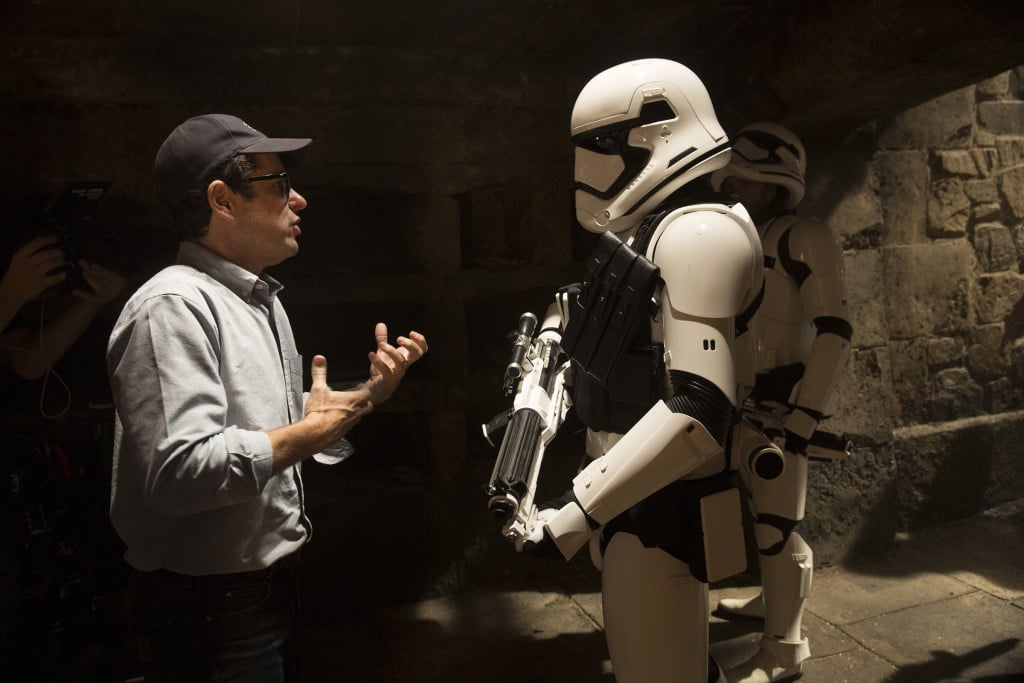 Wired: A lot of this cast wasn't even born in 1977. How do you relay the legacy of what Star Wars means to people like you and me? Or is that a burden that you try to avoid?
J.J. Abrams: It's a really strange thing, when you think about being born into a world where it just exists. Despite their having been born horrifically recently, these kids knew about and understood Star Wars in a way we all do; they just were born into it as opposed to it happening during their lifetime. The key in casting them was finding people who were able to do everything. When you think about all that these characters go through, not just in this movie but knowing their work would continue, these individuals needed to be worthy bearers of this burden and opportunity to continue to tell the story. I think about the Harry Potter movies—that's unbelievable that they cast those films the way they did. And for what, eight movies?! That was a miracle. They needed to be able to do everything, and they all killed it.
We knew we weren't just casting one movie—we were casting at least three. That, to me, was the biggest challenge. When we met Daisy Ridley, when we found John Boyega, and then Oscar Isaac and Adam Driver came aboard, we got really excited. And yes, Daisy and John could work together, but what happens when Harrison's in the mix? What will that feel like? If it doesn't spark, it's a fucking disaster. Yes, BB-8 is a great character, amazingly puppeteered, but what will happen when he's suddenly in a scene with C-3P0 or R2-D2? Will it feel bizarre? Will it feel wrong? Somehow it didn't. When Anthony Daniels told me, "Oh my God, I love BB-8!" I said, "We're going to be OK." Because if he's OK, it's working.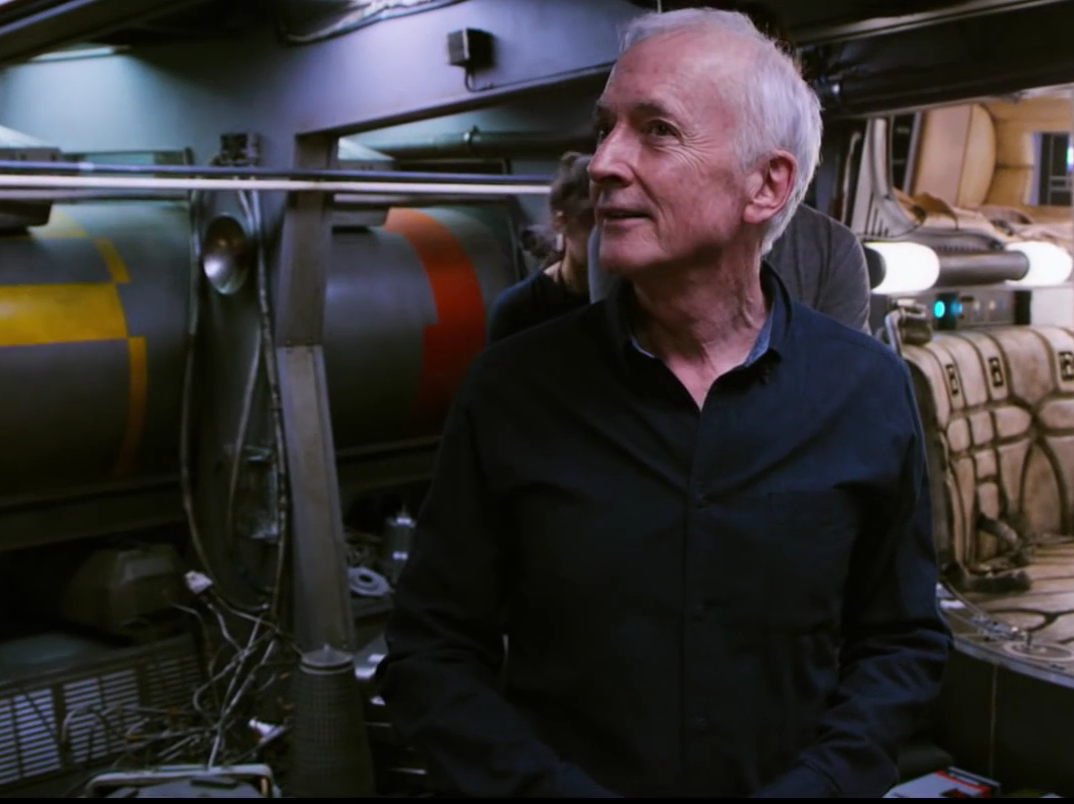 Wired: C-3P0 approves.
J.J. Abrams: Or seeing the sweetness between Han and Rey or the tension and comedy between Han and Finn. It was really exciting to say, "These scenes are working!" We worked really hard to cast and to write and to put it all together, but you just don't know until you start shooting. Then all of a sudden, you're on-set watching it and you know. It's a little bit like having a party and having friends from your new school meet friends from your old school, and you think, "What's going to happen?" And all of a sudden they're getting along famously and this party's really fun! It was a lot of work, but it ended up being great.

Wired: So what's next? I know you were thinking up all-new, original ideas when Kathy Kennedy first called you for this job.
J.J. Abrams: My mom used to do this thing where we'd be eating lunch and she'd say, "So what do you want for dinner?" And I'd say, "Mom! We're eating lunch. We're literally just starting to eat lunch." I feel like I just need to finish my lunch. Right now, I just want to get this film into the world.
For the full interview make sure to go to Wired.