New Interview Bits with Adam Driver and Domhnall Gleeson.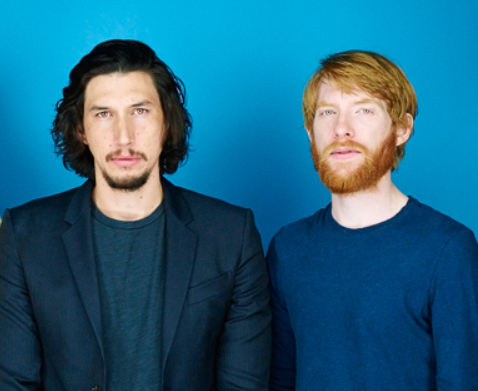 Adam Driver and Domhnall Gleeson each dropped some Star Wars comments into interviews this weekend. Both interviews were centered on other topics but contained a few Star Wars mentions.
First up, Driver gave a 90 minute talk on acting at the recent New Yorker Festival. During the talk the topic of Star Wars came up. As we've learned from previous interviews with Driver, he is an actor to the core. What drew him to the project was the character and JJ Abrams' approach to the film being centered on character first and foremost.  He went into more detail on that in the talk.
From Bustle:
I think I've been spoiled though as far as big blockbuster movies are concerned, because while this is certainly one of them, even though it's this huge, moving machine, I think because J.J. was directing it, it felt very much similar to While We're Young." (Driver is referring to a Noah Baumbach movie in which Driver played a quirky hipster-type.) "Obviously, they're different, but the conversation about character was the first thing [J.J. and I] talked about. There was nothing to take a back seat to the spectacle of it or the special effects.

…

I think if the writing is good and the atmosphere around you is about telling the story, then it's not so foreign, I think, even though it is in a long time ago in a galaxy far away
Meanwhile, in an interview promoting his upcoming film The Revenant, Gleeson gave one very brief comment on the nature of fan expectations and the inevitability that some will be disappointed.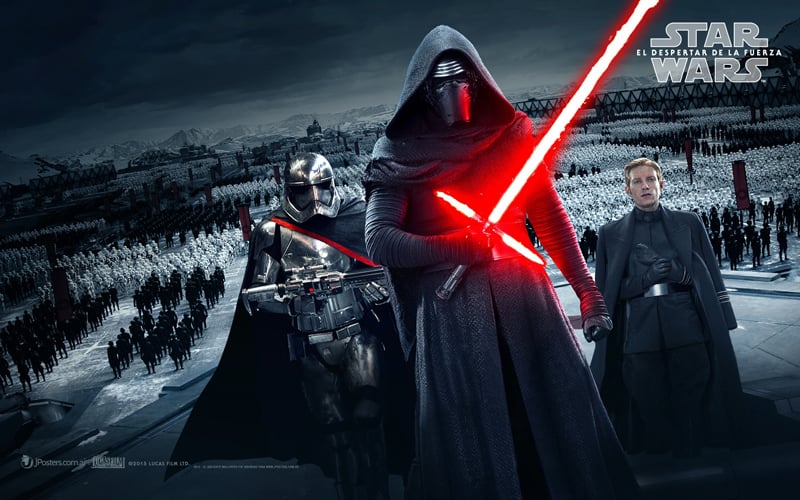 From Independent.ie
In December we'll see the 31-year-old play General Hux in the new Star Wars film, but he's not sure "if fans will be entirely satisfied" with it.

"That's the bitter truth. We put our heart and soul into it. I saw how hard everybody was working on it. I think it's got a shot," he said.
This sort of comment is nothing new to anyone who has been tracking Star Wars news since the Disney purchase of Lucasfilm. Whether it was JJ Abrams discussing the sheer terror of his responsibility at Celebration or Mark Hamill telling fans to just not think about Star Wars until December 18th in order to help avoid disappointment from heightened expectations, comments about the pitfalls of creating against a backdrop of fan expectations have been commonplace.
Unfortunately, with a fan base as large and diverse as Star Wars has, it is inevitable that some subset of fans will walk away disappointed with the new films. There is just no way to incorporate every aspect that people love from a franchise that has had so much variety in its tone and execution. It's a nice idea to have people forget all that and come in with a completely open mind, but Gleeson appears to understand that may be impossible. The production's approach seems to be that you put your heart and soul into it and you make a film that you believe in, and then you hope for the best in terms of fan reaction. If you are lucky, those that are disappointed are a very small minority. The results of that approach will be seen come December.