UPDATE 2! The Full Trailer for Star Wars: The Force Awakens Coming on October 19th?
During this year's SDCC, J.J. Abrams revealed that the full trailer for The Force Awakens will be released during the fall. Astronomically the fall starts in September and ends in December. There were lot's of reports and rumors about when we could expect the trailer to hit, with the most common one being around the mid of October, during the premiere of Star Wars: Rebels Season 2. Then new reports emerged that suggested the trailer could be pushed back to November, but now we're hearing that the trailer could be just around the corner, only 2 weeks away…
October 6th, 2015
For some time now we've been trying to uncover the release date for the full trailer. Unfortunately our sources were not allowed to reveal it. Still we managed to get some tiny bits and pieces like, the trailer wouldn't be released on October 2nd with The Martian or on October 30th, which was the date Disney bought Lucasfilm, and we've learned that the trailer won't hit on any Friday in October.
We've also found out that until the trailer is released no new footage from The Force Awakens will be shown, and that the first full trailer will actually be the last one. No more trailers after that, probably just a few TV spots and that's it.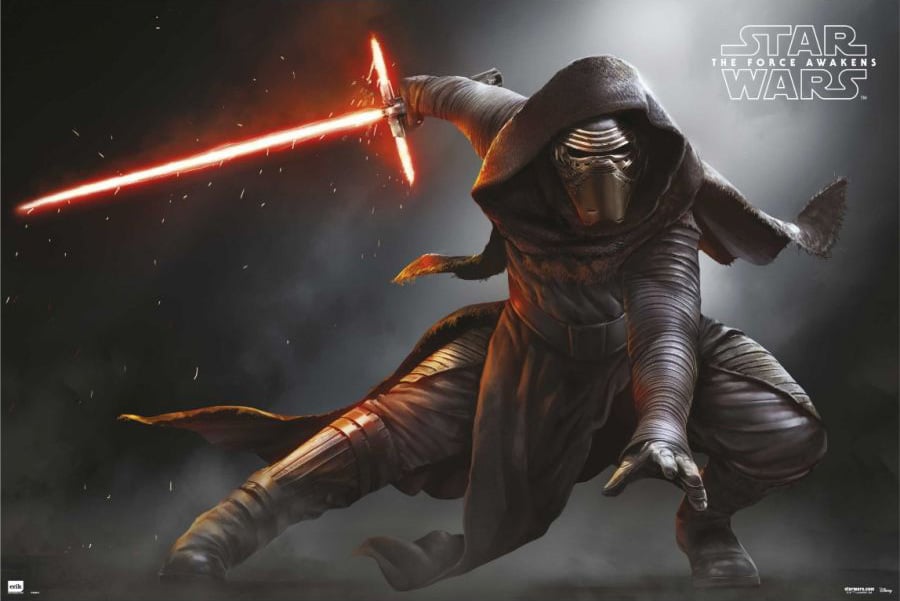 Now one of our readers sent us something very interesting that we have a good reason to believe in. From Dave Olden:
I spoke with friend who manages a chain Multiplex in Victoria, BC. He confirmed that IMAX tickets for Star Wars the Force Awakens will be available for online purchase 12:00 am, Monday October 19. He first confirmed the IMAX ticket availability, which he added would apply to all shows, not just IMAX. (If you can buy for one, you can buy for all).



That's when he told me, verbally, that The 19th of October is when we get the new trailer. I asked, "Is that for SURE?" And he nodded and said, "Yup."
He also told me this means for North America (Canada + US), not just here.
As I said we have another reason to believe that October 19th is indeed the date when the trailer will be officially released, but still keep in mind that this is not 100% confirmed. Apart from that reason, the release date also matches with the previous rumors about the advance ticket sales.
It's very uncommon to release a trailer on Monday, but I think Disney has proven that they don't care much about these things. Also we still believe that the trailer will be announced a few days before it premieres, and it would make perfect sense if they do that during the Rebels Season 2 premiere on October 14th. I won't be surprised if we even get a teaser of the trailer on that day.
So there you have it. I have a good reason to believe that the first and only The Force Awakens trailer will debut on October 19th, when the sales of the tickets will begin. Are you ready?
UPDATE!
October 10th, 2015
Our friends at Schmoes Know are backing us up, reporting that according to their sources the trailer will indeed drop on October 19th. They also say that there will be an announcement the day before:
We're hearing Disney will drop the #StarWarsTheForceAwakens trailer officially on Monday the 19th with an announcement on Sunday the 18th!

— Schmoes Know (@SchmoesKnow) October 9, 2015
@ThatGuyJayiii @starwarsnewsnet sure did but we got confirmation and the tease drop information today — Schmoes Know (@SchmoesKnow) October 9, 2015

Other sites are reporting that the trailer should be released online on October 16th, but this is not what we've heard. We continue to stand behind our report for an October 19th release of the first and last The Force Awakens trailer.
UPDATE 2!
October 15th, 2015
More and more sites are reporting that the trailer will be released on October 19th, as we first told you 10 days ago. Here are some more possible details from io9 about the trailer's air time:
We've heard from multiple sources that here's what's happening with Star Wars: The Force Awakens this weekend.

First, we'll get to see the official one sheet on Sunday morning.

Second, the trailer will debut Monday night, roughly around 8pm EST.

Third, tickets will go on sale very soon after that, likely around 8:30pm EST. They should be available at most, if not all, ticketing sites and theaters.
We're almost there. Stay tuned for an official announcement about the trailer in the following days.