Star Wars in Disney Parks: Updates and Rumors
Some news and rumors today from the ever-evolving picture of the upcoming Star Wars presence headed for Disney's US based theme parks have just come to light…
Disney Parks have been understandably pushing the Star Wars presence of late. With on site events for Force Friday, a new merchandise location dedicated to TFA products and Star Wars art, and the upcoming opening of Star Wars Launch Bay in the Florida based parks in December. But the best is yet to come. As we reported here, back at D23 Disney announced the long-rumored Star Wars expansion for Disneyland in Anaheim and Disney's Hollywood Studios in Florida. The parks will be introducing a new yet to be named planet that will act as a gateway to a number of Star Wars experiences including rides, exhibits, and restaurants. As of now it isn't clear whether this new planet will be unique to Disney's parks or if it is a planet that will be featured in the upcoming movies that will also be featured in the parks. But seeing as rumors have circulated that an early proposal for a Tatooine inspired land that would feature a single restaurant and Millennium Falcon walk-through exhibit were ditched in favor if more ambitious plans intended to tie into the new sequel trilogy, it would stand to reason that if the new planet isn't directly featured in a new film, much of the design, environment, and population of the new land will be directly pulled from the new films.
When originally announced, the new land which will consist of two new rides, an updated version of the existing Star Tours ride, as well as various dining and entertainment opportunities, was scheduled to break ground in 2017. But it seems the mindset has changed over in Burbank and getting Star Wars into their parks sooner rather than later has become a priority.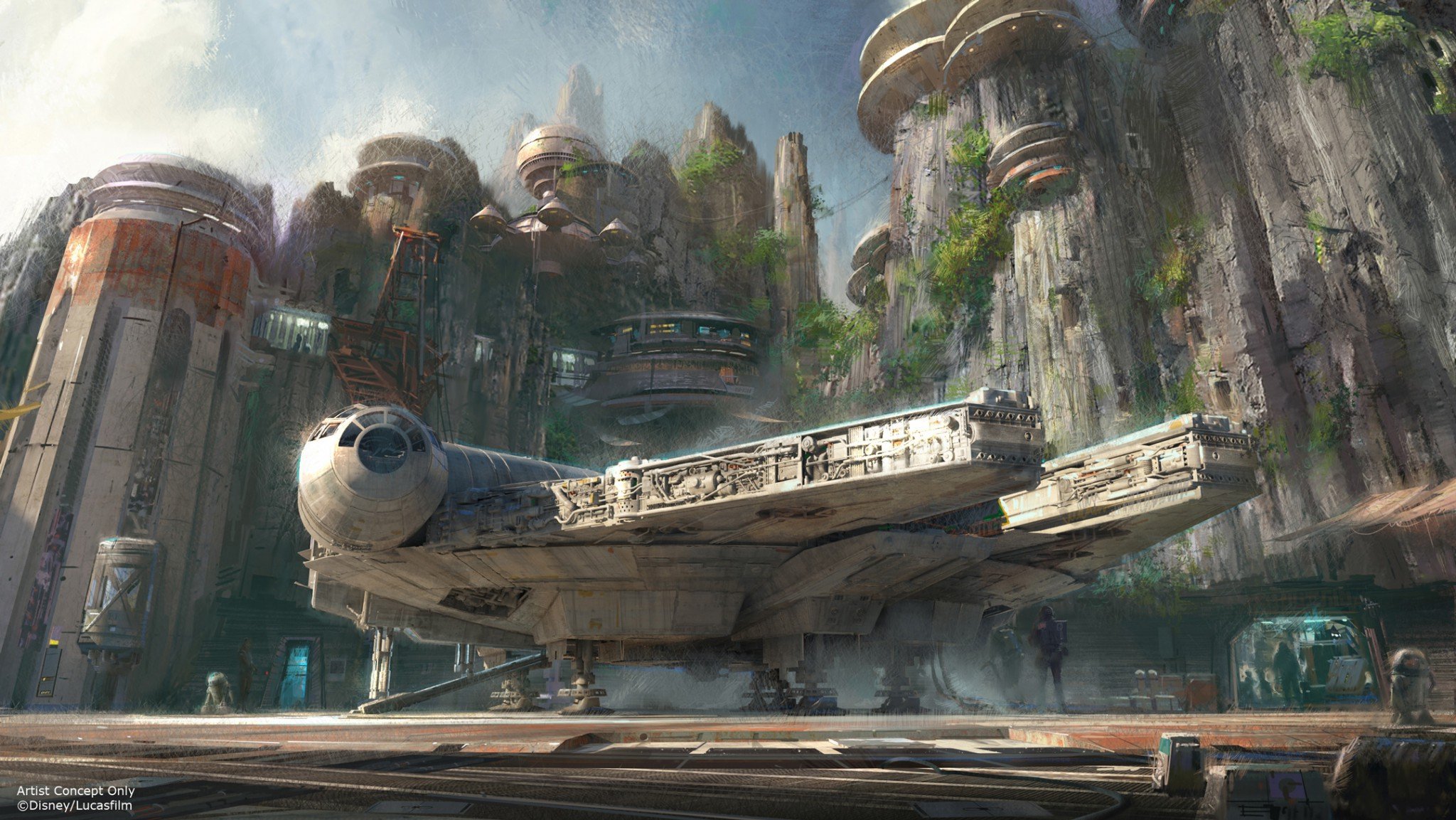 Disney announced last week that Star Wars Land would actually break ground in early 2016. Significantly earlier than expected and meaning people might get to set foot in this new Star Wars world before the end of this decade. Rumors are beginning to circulate that Disney is looking to push the time frame of their entire Hollywood Studios upgrade project, which in includes the SW additions as well as a Toy Story themed land and some as yet to be identified additions. On the heels of that announcement WDWNT is reporting that the ever popular annual Star Wars Weekends event may be cancelled in the near future. Disney is scheduled to start a "Season of the Force" event in both US parks early next year which will act to exploit the hype of the release of the Episode VII. But oddly, it is sounding like Star Wars Weekends may not be around for the foreseeable future. A strange choice considering the hype around Star Wars over the next few years, but one that makes sense when you consider its logistical impacts on Disney's parks.
Of course it is also possible that the cancellation is only temporary. With the Season of the Force event taking over next year, and the start of construction imminent, it's possible that Hollywood Studios just won't be equipped to handle such a high volume event for the next few years. The same rumors making their way through the Disney Internet community that have construction being expedited say that doing so will likely require a significant portion of the park being shuttered during construction. A recent permit filing for work on the Jedi Training Academy stage in the proposed construction zone lends credence to the idea that construction will begin very soon. With the park already suffering from many closures in advance of the upgrade, it's possible the capacity just isn't there for an event that was taxing on the park's infrastructure even when they were at full capacity. With rumored road construction and parking garages on the horizon, perhaps as construction finishes we will see the return of the yearly event once the park returns to a state that can handle the crowds Star Wars inevitably brings.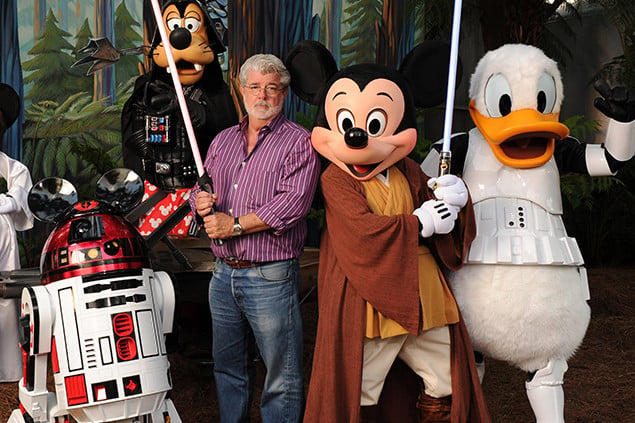 On a similar note, WDWNT also mentions the rumor that the popular but controversial Disney/Star Wars mashup characters will be phased out in the near future. Characters such as Jedi Mickey and Darth Goofy have been popular among Disney fans and mainstays of Star Wars Weekends, but have been often cited by Star Wars fans as damaging the brand. So, with Lucasfilm officially a part of Disney now, it seems like the parent company is now on board with those complaints and looking to keep the Mouse separate from the Force.
That's what's happening on the Star Wars in Disney parks front. There are sure to be more announcements in the near future as construction begins officially.