First Look at Ken Leung's Character from Star Wars: The Force Awakens!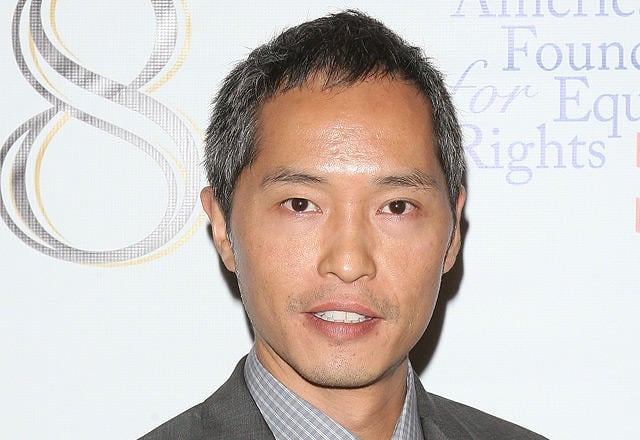 One month ago we exclusively revealed that actor Ken Leung is part of The Force Awakens cast. We've made a detailed description of his appearance in the movie, and since now the actor himself revealed that he is in the movie, and the fact that he appeared briefly in the Behind the Scenes Video showed at SDCC, we decided to share the actual photo with the actor…
First of all, thanks to Cantina staff member Rebo, who found an official confirmation by the actor himself that he will appear in the movie. This is an interview with Leung posted on April 7th by the Mexican site Sinembargo:
(translated by Google)
It is more than an honor [to be in Star Wars], it is like an amusement park for adults, as it is all very magical, as if you were a child, it is rare, something really great and I can not say more than I am there, because everything is so secret, It was just my pages, I could not leave my dressing room because there were planes trying to take pictures of us, a real secret.

The first 'Star Wars' was released the year when my brother was born and he died two years ago but he is always with me. I remember the first time I heard they were filming here in Albuquerque and told my agent I need an audition, but nothing happened.

Then, when he got a call that they wanted me to 'Star Wars' I thought it was my brother who was answering my request he had made, because I think a lot about it and this is something very special, "he added.

Princess 'Leia' was the first love of my brother and I stayed and talked with her, so everything is very special because I never imagined also be part of that.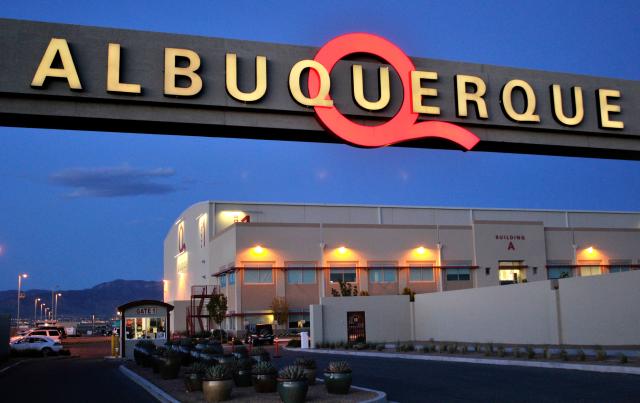 Rumors that Disney had signed a 3 years deal to shoot in New Mexico were circling the web since November 2013 (HERE). Leung's words are actually the first official confirmation that apart from Pinewood Studios and several other locations, The Force Awakens was also using the Albuquerque Studios in New Mexico.
Now back to Leung. According to Sinembargo, the actor traveled twice to London to film his scenes for several days and that he "was watching much of the original cast". Now we know from the BTS footage that Leung's character will appear in a scene in the Resistance Base together with Carrie Fisher (image below). Since we knew how Leung's character looks we recognized the quick glimpse with him, that the footage gave us: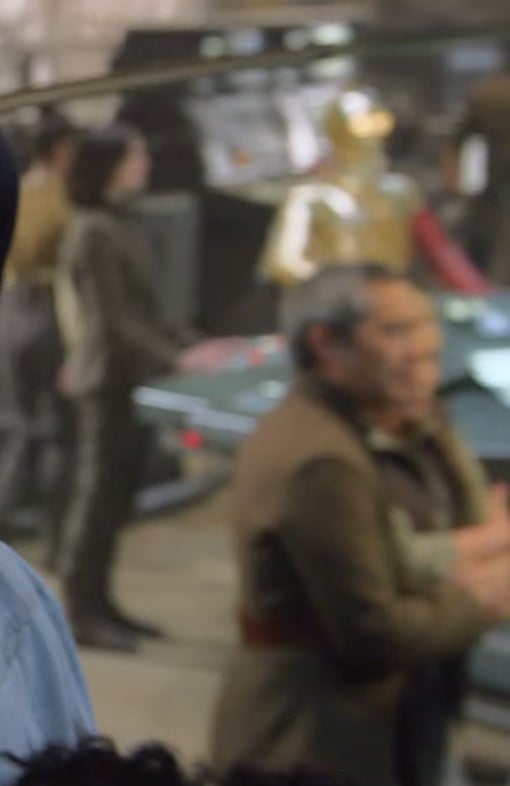 So from that photo you can see that Leung's character is of a high military rank, discussing the Resistance strategy with Leia in the secret Base. We described in details in our previous report why we think Leung's character is of high rank (HERE).
Without any further delay, here's a much better look at Ken Leung's character from The Force Awakens: