Updated with Photos! Japanese Press Conference for Star Wars: The Force Awakens.
The very first press conference for Star Wars Episode VII: The Force Awakens is slated to take place today in Tokyo, Japan, officially beginning the advertising campaign of the film.
The press conference will be the first major opportunity for journalists to have their questions answered by the team behind the movie itself. Leading the conference discussion are two people of prominence: leading lady Daisy "Rey" Ridley and Lucasfilm president Kathleen Kennedy. Apparently they chose to have the first conference in Japan as a way of honoring the home nation of Akira Kurosawa, director of The Hidden Fortress and a major inspiration for the Star Wars saga.
Another report states the following tidbit about production, which is interesting information (rough translation below):
According to Kennedy at the stage now where rough editing is finished, advances the work, such as CG for the world all at once published the future, that the 1-2 month production of music by John Williams (83) later is started. "There is still a lot of story, the basic the" Star Wars Saga "that the family inheritance, the story of each and every universe is drawn will be," I was told in depth and meaning.
Yet another report includes a tease from Kathleen Kennedy as to what the story is going to be like:
Mr. Kennedy emphasized that "family is what we inherited. Family of Saga" is the base of this new trilogy.
Be sure to check back to Star Wars 7 News for a guide as to what was discussed at this event.
UPDATE!
Here is a video and some photos from the event from gigazine.net (via DaisyRidleyDaily):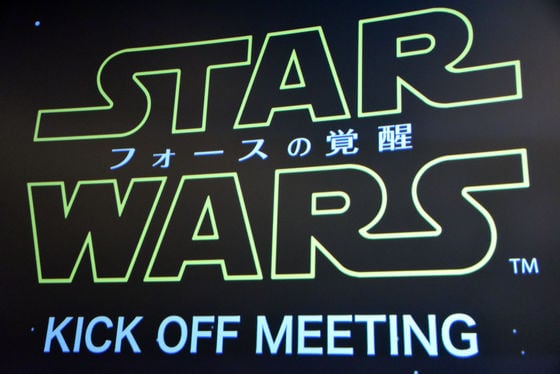 Grant has been a fan of Star Wars for as long as he can remember, having seen every movie on the big screen. When he's not hard at work with his college studies, he keeps himself busy by reporting on all kinds of Star Wars news for SWNN and general movie news on the sister site, Movie News Net. He served as a frequent commentator on SWNN's The Resistance Broadcast.