Domhnall Gleeson Briefly Talks Star Wars: The Force Awakens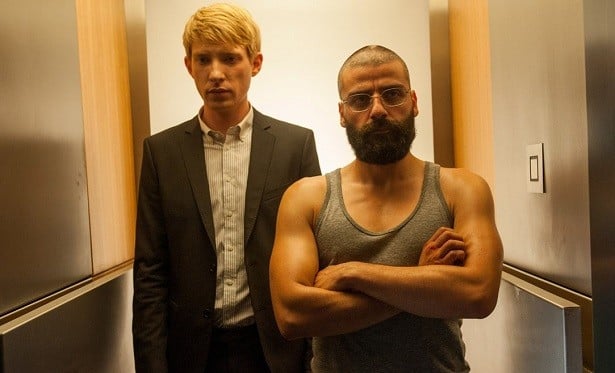 While discussing his latest movie "Ex Machina", Domhnall Gleeson briefly talked about his experience while filming Star Wars: The Force Awakens…
From Nerdist:
Nerdist: According to the IMDb, you're in the new Star Wars movie.

Domhnall Gleeson: Yeah, yeah, I hope IMDb is right.

N: We are the Nerdist, so I'm going ask you what you can tell us about that. Or are you NDA'd up the ass?

DG: I mean, similarly NDA'd to Caleb in Ex Machina, it's a similar thing. Yeah, man. All I can say is that I want to see the movie just as much as everybody else, and that I'm going in unburdened by the previous ones. I'm leaving all that behind and just going to take this one on it's own merit. There was an excitement on set about getting to do this that was present everywhere, that I found very inspiring. I thought J.J. was wonderful. The love for the movie was everywhere. I hope when people see it, they have that love sparked. I think if they can do that, then we'll be in a really good place. I hope that's what happens.
As with some previous interviews with Oscar Isaac, you can definitely feel that this movie is being kept a secret, not only from the fans, but also from the actors and the people involved too.