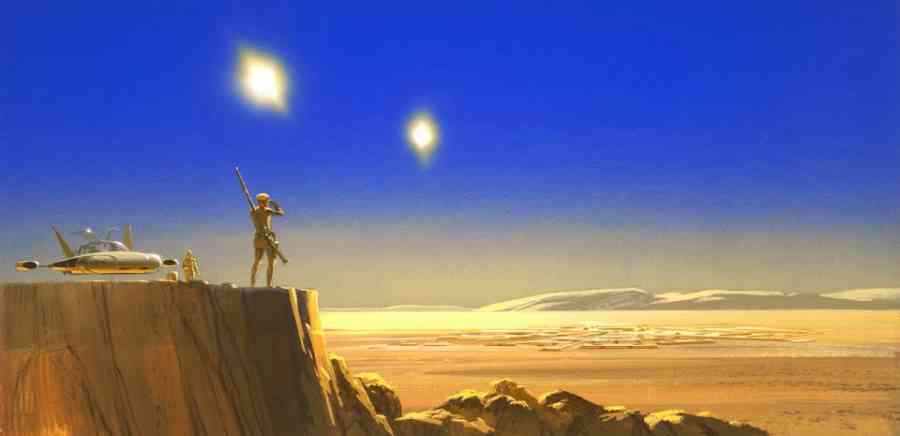 There were lots of rumors suggesting that the desert planet in TFA is not Tatooine. For some time now there's been an image posted on the official Star Wars Celebration page, that could be our biggest confirmation that Tatooine is in The Force Awakens after all.
Admittedly, none of us really know what we are going to see when The Force Awakens premieres this December.  It is possible we can piece things together through trailers and leaks, but it is safe to say JJ Abrams has kept his mystery box tightly shut.
One thing that all signs have pointed to is the beginning of The Force Awakens takes place on a desert planet. We know that a big part of the filming, with principle cast and IMAX aerial footage, took place in Abu Dhabi. Along with the teaser trailer, it is solid confirmation we are going to see a desert planet. There has been debate among fans that it may very well be a different planet. Well, it would seem that the final nail in that debate is hammered in by the image below, from the official Star Wars Celebration page:
The planet looks absolutely identical to Tatooine. Here's Tatooine from the Star Wars Wiki page:
So the big question is, are they really going to use Tatooine for an official TFA announcement, if the planet is not going to be in the movie? I personally really doubt it. I think that it is safe to say, along with Abrams sticking with the Original Trilogy themes, that Tatooine will appear in The Force Awakens. At this point it would seem very odd for it to be any other desert planet.