Star Wars: Rebels S01 E02 "Fighter Flight" Review.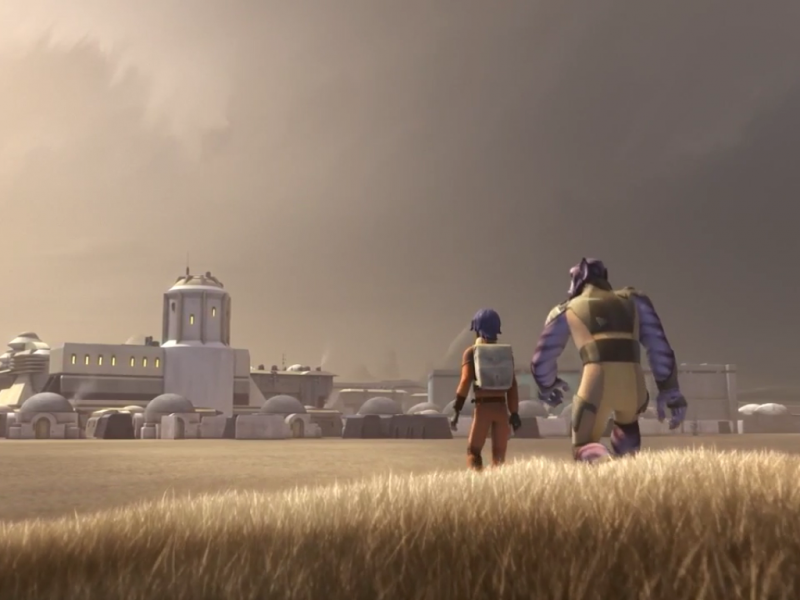 As they did with "Droids in Distress" Disney has released the next episode of Star Wars: Rebels S01 E03 "Fighter Flight" on their Disney XD app. Read more after the jump . . .
Here's a sneek peek at Rebels Host Hermann22's review:
The second episode of Rebels titled "Fighter Flight" primarily features Ezra and Zeb going on adventure for….groceries. Yes, Clone Wars fans are quite familiar with the focus of grocery and fruit pursuit episodes. Jogan fruit anyone? (I actually liked that episode TBH) This time our heroes get caught up with the Empire over….fruit. Maylurons (sp? Can't fault me on this one guys) to be exact.
Check out his Rebels Forum thread in the The Cantina for the rest of the review — caution MILD SPOILERS ahead for those who haven't seen it — and while your at it join in on the discussion of this popular new series! And in case you haven't jumped aboard the Ghost for the new canon adventures Yahoo provides 5 reasons why you should:
1- The music

For some, John Williams's original score is more stirring than the national anthem, and composer Kevin Kiner is doing everything to bring us "back to that time and sense of adventure" of the original films.

He also did the music for The Clone Wars, which incorporated more rock elements, but he promises that the Rebels music will be "closer to A New Hope."
Read the rest of the article at Yahoo TV.