Harrison Ford Spotted On 2,500ft Mega Slide Days Before Star Wars: Episode 7 Shooting Resumes.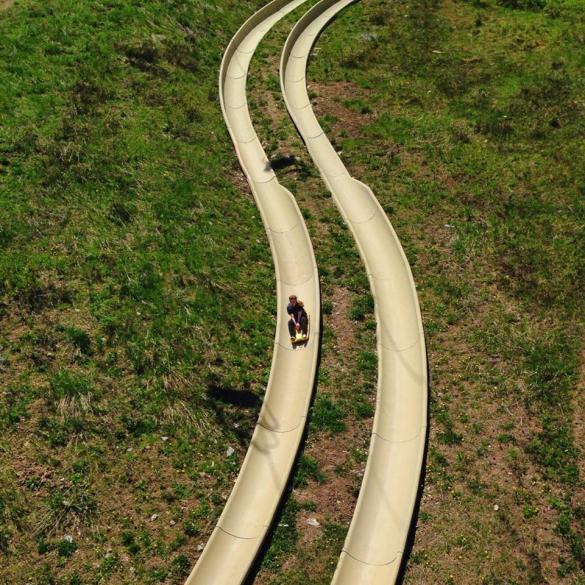 The 72 year-old actor was spotted with his family on a 2,500ft mega-slide at the Alpine Slide, near his home in Wyoming. We hope it's something his doctor has perscribed…
This is just too funny!
From TMZ (via entertainmentwise)
Harrison was reportedly at the park in Jackson hole with his family and must've been enjoying some quality time with them, before heading back to film.
JJ Abrams must want to wrap the actor in cotton wool after the first accident, but clearly the star has other ideas. The slide is apparently not some kids ride either and can reach speeds of 30 mph. We're guessing Ford is feeling better after his accident, if he's hitting these kinds of rides. Just don't break anything else?