First Star Wars Stand-Alone Movie To Begin Filming Next Year at Pinewood Studios.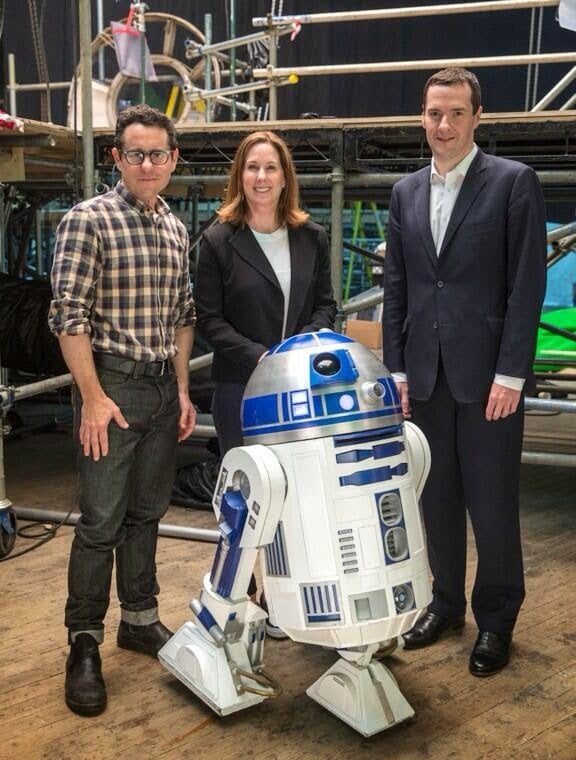 Chancellor George Osborne has revealed on Twitter that the first Star Wars stand-alone movie will begin filming at Pinewood Studios next year…

Osborne made the announcement during a visit to the Star Wars: Episode VII set.
From BBC:
Mr Osborne said the decision to shoot Episode VII in the UK was "testament to the incredible talent in Britain" and meant "more jobs and more investment".
On set of Episode VII tonight, can announce another #StarWars film will be made in UK. A #LongTermEconomicPlan in a galaxy far far away
— George Osborne (@George_Osborne) June 10, 2014
Lucasfilm President, Kathleen Kennedy said: "The UK crew that we're working with on Star Wars: Episode VII is incredible. They're among the most gifted and passionate when it comes to film and storytelling. Star Wars couldn't be in better hands."
The first spin-off movie will be directed by Gareth Edwards with story written by Gary Whitta.