Update! The Wednesday Tease – ROTJ Original Teaser. More Audition News + David Oyelowo Talks Star Wars: Episode 7.
Today is the end of the second cycle of videos released by StarWars.com about the Original Trilogy. Probably today we'll see another video related to Return of the Jedi. While we wait, check out some other stories from the day…
First some more audition news.
Thank you everyone who came along to BRISTOL. We managed to meet nearly 3000 of you and recall 160. What a weekend!
— Claire Curry (@UKopencall) November 11, 2013
Now you can even submit your audition online:
See new FAQs – Details for online submissions for those not able to meet. pic.twitter.com/HyT8dyL5iW
— Claire Curry (@UKopencall) November 12, 2013
Manchester audition this weekend. Glasgow at the end of the month.
MANCHESTER AUDITIONS HAPPENING THIS WEEKEND. GLASGOW DATES MOVED. pic.twitter.com/IeGLFNp1JI
— Claire Curry (@UKopencall) November 12, 2013
Some advice from the pros:
'Star Wars' auditions: Yoda-worthy advice from the pros
Audition in St. Louis:
David Oyelowo talks Star Wars:
"Everyone is asking me about Star Wars. The breaking news is J.J. Abrams is going to give you that breaking news."
"I'd go anywhere to work with J.J. Abrams. I think what he did with Star Trek was so extraordinary…And I think what he'll do with Star Wars will be just as impressive."
While it's not clear which role Oyelowo could be on the list for, he did say that Lando Calrissian is his favorite character. "He was pretty cool," the actor said.

How so?

Oyelowo said with a big smile, "Because he looks like me."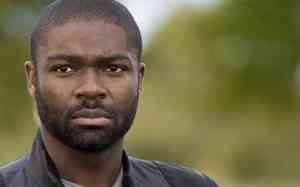 Source: eonline
Hmm, Kathleen Kennedy's husband and producer Frank Marshal visiting Pinewood Studios:

Visiting Pinewood Studios. Lots of great movie memories here.
— Frank Marshall (@LeDoctor) November 13, 2013
Update!
Here it comes:
Remember when Return of the Jedi was the final chapter of the Star Wars saga? #StarWarsVII http://t.co/ox6MWMTbUu
— Star Wars (@starwars) November 13, 2013
So it would be interesting to see if they will continue to release Original Trilogy videos next Wednesday too. Or they will change the tactic.

P.S. It's funny that StarWars.com's youtube profile posted this video 4 hours before Twitter and Facebook. Strange…