Rumor: Disney Signed a Three Year Deal to Shoot Star Wars in New Mexico.

New Mexico has been a hot spot for film location scouting. Some of the recent productions filmed there are Disney's The Avengers and The Lone Ranger. Now the rumors are getting stronger that another Disney movie could be shot there…
The rumors of Lucasfilm scouts being spotted in New Mexico started almost immediately after Disney announced the acquisition of Lucasfilm.
Few months ago Albuquerque Studios president Gary Arnold, said there has been talk for two years that parts of "Star Wars" may shoot in New Mexico, his facility's home state.
It was said that New Mexico will share production duties with Los Angeles and London when filming gets underway in 2014.
Later Latino Review reported that according to their sources: "the place where they will film in New Mexico is The City of Crosses, Las Cruces. Very little will be shot in Las Cruces along with Los Angeles and 90% will be done in London when filming gets underway in 2014."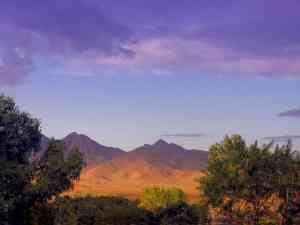 Now the latest rumor comes from StarWarsUnderworld. An inside source has confirmed that:
Shooting for Star Wars Episode VII will be taking place in various locations across New Mexico. This has long been rumored but our source has confirmed to us that Disney has signed a three year deal to shoot the film in New Mexico and will be opening up a production office there in January.
I really doubt that all these rumors are coincidence, but until Lucasfilm confirms it, it's still just a rumor.