Episode 7 Writers Change Was Due to "Time Frame".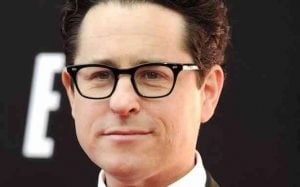 Finally J.J. Abrams revealed why he and Lawrence Kasdan took over the writing duties from Michael Arndt about Episode 7…



Abrams told Deadline:
It became clear that given the time frame and given the process and the way the thing was going that working with Larry in this way was going to get us where we need to be and when we needed to be. Working with Larry Kasdan, especially on a Star Wars movie is kind of unbeatable.
Working with Michael was a wonderful experience and I couldn't be a bigger fan of his or adore him more, He's a wonderful guy and was incredibly helpful in the process," Abrams said of Arndt. The director also noted that while he and Kasdan have taken over the script for the first of the three new Star Wars films that Disney has planned over the next few years, "that doesn't preclude working with Michael again in the future." Abrams added, "he is one of the best writers around."
So there you have it. Better later than never.