George Lucas' Son Talks Star Wars: Episode 7.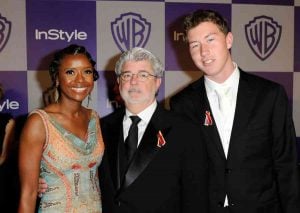 For now Jett Lucas is not directly involved with the new movies but in a recent interview he revealed that he knows a great deal of things about them. Read after the jump to find out what he said about J.J. Abrams, some of the casting rumors and why the new movies will be about a new generation…
Looks like Jett is really happy on what's going to happen with the new movies.
Some of the more interesting stuff:
– If Jett Lucas is asked he will be involved only from a production point of view.
– Disney will use George Lucas' guidelines.
– Lucas is constantly talking with J.J. Abrams.
– It's very unlikely that actors/actresses from Star Trek would appear in Star Wars
– They are not going main stream with the casting. They're going for new faces.
– The new movies will be for a whole new generation with a new group of heroes and villains.
– I'm not sure if he was serious about Solo's son, but still who knows…
Not much but some pretty interesting stuff. Actually this is the first solid thing that we hear from someone close to the production…