UPDATE! Ben Kingsley Had Read for a Role in Episode 7? J.J. Abrams Talks Star Wars and Disney's Approach to the New Movies.

Yesterday Saoirse Ronan said something very interesting when asked if she has been auditioned for the new Star Wars movies. She simply said "everyone has read for Star Wars". Looking back at all the casting rumors from the last few months we can conclude that she was not joking. The latest rumored actor who has read for a role in Episode 7 is Sir Ben Kingsley. Also hit the jump to find out what J.J. Abrams said about Disney and their approach to the new Star Wars movies…


From furiousfanboys:
It's just a rumor right now, and they are seeing a huge number of actors for various roles as casting is well underway. However, Kingsley would fit with the earlier casting call where they were looking for an older actor around his 70s for a role. Casting him in the movie could be seen as similar to having Alec Guinness in the original Star Wars…
Few months ago Kingsley was asked about his thoughts on Star Wars. See his brief comment in the video below:
UPDATE!

Ben Kingsley was quick to debunk those rumors. Here's what he said:
"Oh, what a shame that I wasn't awake during the audition. It's passed me by entirely…I have no recollection of it whatsoever! I do apologise to the producers and director, but I'm afraid that I have no recall of this."
____________________________________________
J.J. Abrams recently appeared on The Tavis Smiley Show on PBS and talked about what makes him say yes to so many projects and how Star Wars won't be 'Disneyfied' at all.

On how he was convinced about doing Star Wars:
With Star Wars, it was something that I loved so much when I was a little kid. I went into a meeting knowing I was going to say no, but talking to Kathy Kennedy [the producer], the idea of it was so surreal to be involved with that world. I ran downstairs to Katie, my wife, after the meeting was over and said 'I know I was just going to say no, but that was a really compelling meeting.' And Katie was like 'Oh God.'
On jumping ships and playing in the Star Wars sandbox now:

That's crazy. I would say this: as someone who has become a late in life Trekkie, I really think there's room for both these things. It's funny because Star Trek in some ways informs Star Wars. We did Star Trek…my love of Star Wars, the energy of it and sort of the comedy and rhythm of it I think effected Star Trek. There such different worlds though. The stories, the characters, the universes. One is sort of our future, much more science based in theory. Star Wars is like a fairy tale that happens to take place in space. They're very different beasts.
On Disney's approach to the Star Wars movies and the Disneyfication:

The beauty there is Disney doesn't want that. They are well aware of this (fear of Disneyfication) and they are very careful to make sure that…they are sensitive to that. They don't want that at all, that's the last thing they want. But that company, which is Marvel, they have…it's incredible the scale of that company. They are as aware of that as anyone.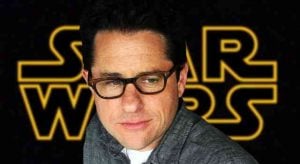 Source: comicbooktherapy: